Brent Noren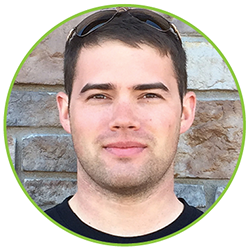 Operation Manager, Big Powderhorn Resort, Mich.
Age: 27
Education: Gogebic Community College (Ski Area Management program)
First job in industry: Ski & bike sales and service
Six-word bio: Nothing beats the perfect pass.
The Nomination:
"While we are a good-size Midwest resort, 10 lifts and 33 runs and a staff of 130, we are still a small operation where we depend on our key people to wear many hats. Brent is one of our top groomer operators, lift mechanics, equipment operators and mechanics, and still helps to brainstorm and solve marketing and management issues. We have a "hands on," owner-does-it-all operation. In Brent, I see a young man who has the knowledge and experience to step into that role. Brent may be one of just a few young people in the industry who can still "do it all." The economics of running a small ski resort will require talented, skilled and experienced people like Brent."

— Bruce Noren, GM/Owner
The Interview:

How did you get into this role/industry?
I grew up at Big Powderhorn and started skiing when I was two. My parents ran the ski school, so if I wasn't in school, I was at the hill. I was always interested in the equipment, and remember watching Tuckers and LMCs make their last passes before the hill opened. I always wanted to operate them, and now I'm fortunate enough to do it as my career.

What drives you in your career?
The satisfaction of our customers. It's a great feeling to hear customers comment on the great time they are having while visiting.

What do you love about working at a resort and what keeps you in this industry/role?
I love that my position allows me to be involved in all aspects of the resort's operation so I'm never really sure what each day will bring.

How can you contribute to the future of the industry?
I want to continue the successful operation of a small resort and offer affordable and friendly access to the sport for first-time skiers and boarders. Helping them develop an ongoing love of the sport is the biggest contribution I can make.

What are some of the lessons you have learned at Big Powderhorn about attracting newcomers?
The experience has to be fun and easy, so we offer a number of amenities and services to make it just that. Our instructors offer a variety of lessons to guests of all abilities and our rental department stocks equipment for all levels. Keeping the terrain in pristine condition is just as important because it makes the sport more enjoyable, especially for newcomers.

How has your operations experience helped you contribute to marketing and management?
I can see the "big picture" and I'm able to adjust day-to-day decisions to better achieve our end-of-the-season goals, which can result in a more efficient and cost effective operation. This could range from advertising in a high traffic area to reducing fuel consumption while grooming.

What project are you particularly proud of?
I enjoy getting the resort ready for the next season. We run a small off-season crew, so there are many maintenance projects to complete. I enjoy the sense of accomplishment that comes from completing a lengthy or challenging project.

If you could share one thing about the new generation of resort visitors with the older generation of ski industry employees, what would that be?
The new generation of visitors loves to share their experience via social media with everyone they are connected to. It's a great marketing tool that wasn't around for most of the older generation of guests and employees. I encourage our marketing efforts to take full advantage of these media.