Speak Out & Issues
Submitted on 10/22/2013 - 10:40am

October 8, 2013 -- Gregg Blanchard
When I was a kid, I used to silently worry about weird stuff. Like, somehow, I had mixed up the day of the backpacking trip and I was going to show up at my scout leader's doorstep a day early loaded to the gills with gear. Or that I had mixed up the time of a birthday party and I'd be three hours early.
Submitted on 10/17/2013 - 2:37pm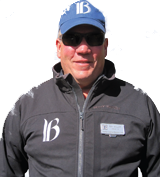 Ray Weller
Breckenridge, CO
Snowmaker since 1992
Submitted on 10/17/2013 - 2:34pm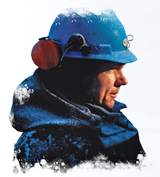 Ken Mack
Loon Mountain, N.H.
Snowmaker since 1999
Submitted on 10/15/2013 - 11:22am

Submitted on 04/19/2013 - 5:22pm
This year's Mountain Travel Symposium focused on expanding the winter sports market. And the two-day Forum was full of great takeaways for a brighter future. There is a sea of change coming in our guests: are you prepared to be out in front? Are you communicating with guests and potential guests with the right tools?

Submitted on 02/14/2013 - 4:20pm
The death of Alpine Meadows patroller Bill Foster shook the Lake Tahoe community in a very big way. Foster was a 30-year veteran, a mentor and a friend to everyone he ever worked with in the industry. During routine avalanche control work on December 24, 2012, Foster stood in the "safe-spot" when the charge was thrown. No one expected the resulting avalanche to reach him, but it did. He had probably stood in that exact spot hundreds of times before.

Submitted on 02/04/2013 - 12:37pm
CHALLENGE #5: WEATHER/CLIMATE CHANGE
"The weather factor will always be the challenge. It will not go away. It has been with the ski industry from day one."
Submitted on 01/21/2013 - 1:39pm
---
by Yaroslav Stanchak, Mountain View Techno
In this follow-up to our report on New England in the November 2012 SAM ("Get Ready"), we compare this past fall to the year prior.
Submitted on 12/05/2012 - 1:11pm
CHALLENGE #4: DEMOGRAPHICS
"We must consider population dynamics in the queries we are making about the future."
Submitted on 11/02/2012 - 2:04pm
Part 3 of a six-part series on the Future of the Industry survey conducted by SE Group. This time we tackle competition. Comments welcomed and appreciated!
CHALLENGE #3: COMPETITION FOR LEISURE/ENTERTAINMENT/RECREATION DOLLARS
"There are so many other activities that are vying for our customer's attention…"