Table of Contents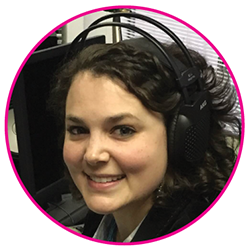 BRITTANY SMITH
Title: Multicultural Sales and Marketing Representative, Stevens Pass, Wash.
Age: 28
Hometown: Colorado Springs, Colo.
Higher Ed: University of Colorado; MA/MBA Middlebury Institute of International Studies
Six-word bio: Live for family, friends, travel, wine.
First job in the industry: Group sales rep at Stevens Pass.
How did you get here?
I grew up skiing in Colorado, and after graduating from the Middlebury Institute I was looking for a job that allowed me to get sales and marketing experience while also doing what I love and have fun.
A day in the life:
A lot of my work is collaborative as we build out our diversity programs, so I am often talking with other departments and planning events. I also spend a lot of time talking with external partners. I really enjoy the days I go to Seattle and meet with people to build relationships with stakeholders in the international community.
What do you love most about your job?
I love the creativity. My position is a new one, and we get freedom to try so many things. I enjoy starting discussions about diversity with all the departments at our resort, and when I'm in Seattle for work. Plus, the work-life balance and getting to ski an amazing mountain is quite the benefit.
What's your most rewarding accomplishment so far?
The Lunar New Years have been my favorite thing. To really get the whole resort involved, share a new culture with some of our guests, and celebrate an important holiday with our Asian guests—that really makes me happy! Creating a fun, interactive, and welcoming space around skiing is what we hope to keep doing at Stevens Pass.
Who is your professional mentor?
My parents shaped me into who I am today and have always supported me, but my current mentors are my manager, Matt Porter, and marketing VP Chris Danforth. I know that I still have much to learn from both of them. Every day I strive to work the lessons they've taught me into my work style.
In 10 years?
I enjoy the industry and I love my job, so I see myself sticking around. I can tell you that in six years the Winter Olympics are in Beijing, and that really fascinates me. But who knows!