NSAA Begins Search for New President and CEO
SAM Magazine—Lakewood, Colo., Jan. 31, 2017—The National Ski Areas Association (NSAA) has posted on its website details for the position of president and CEO, and is soliciting resumes from prospective candidates. The new head will succeed longtime president Michael Berry, who is retiring at the end of the year.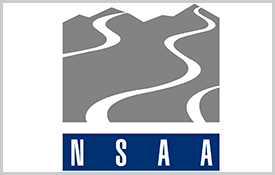 It's a big job, of course. The president/CEO serves as advocate/spokesman for the entire ski resort industry. He or she will lead NSAA in its mission to support member resorts by coordinating state and national legislative activities, and by providing services related to government relations, public relations, risk management, research, and technical services—along with managing meetings, conventions, and continuing education. In pursuit of these aims, the NSAA president also oversees an annual budget of $4.2 million and reports to the 28-member board of directors.

Working with the board, the CEO enacts the strategic vision to strengthen and move the organization forward. The CEO champions and communicates the organization's mission and relevance; is responsible for the organization's financial stability; and engages, communicates and collaborates, not only with the board of directors, but also with the industry, government leaders, and related organizations. The CEO must be of strategic value to a broad spectrum of members—from global publicly-traded companies to independent resorts and community-based areas.

NSAA is seeking candidates witha proven track record in executive leadership, strategic planning and implementation, board management, budget and operational management, legislative advocacy, and relationship-building. Experience should include "at least ten years of progressively responsible leadership experience in an executive capacity in the ski industry or in the trade association sector," according to the criteria in the job description. The CEO "must be prepared to address all industry issues in a knowledgeable, competent, and positive manner," it adds.

Another priority: a proven track record of budgetary and fiscal management, including budget development and financial statement interpretation.

Last but not least: The ability to travel frequently and extensively is essential.

NSAA hopes to identify three or four finalists by April, and to interview finalists at the convention in Scottsdale, Ariz., in early May.