March 2017 Snow People
Welcome to the March edition of Snow People, where we highlight happenings to prominent ski industry and supplier personnel.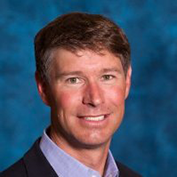 Bob Stinchcomb, Big Sky
Big Sky Resort in Montana will welcome Bob Stinchcomb as its new VP of business development starting April 10. He will oversee Big Sky's sales and marketing departments, and also support business development initiatives at Boyne Resorts' 12 other resort properties.
Stinchcomb has 20 years of ski industry experience, most recently serving as Vail Resorts' VP of business development. Past experience also includes serving as president of RGS Consulting, whose clients include Squaw Valley and Ski USA Vacations. He also spent several years on the Colorado Tourism Office Board of Directors.
"We are thrilled to bring Bob's expertise in business development to Big Sky Resort," said Taylor Middleton, Big Sky Resort general manager. "We're excited to utilize his skills and bring another voice to the table to help Big Sky Resort grow effectively and responsibly."
"I am very excited to join Big Sky and Boyne Resorts," Stinchcomb said. "It is clear to me that Big Sky has a tremendous opportunity to continue its premier position in the market, and provide one of the best ski resort experiences in North America."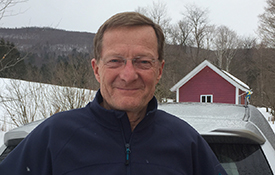 Peter Geise, SMI
After more than 40 years in the industry, SMI's Peter Geise is retiring. Geise has been with SMI since 2007 as its Southeast and Pennsylvania regional sales and support person.
Geise began his career in the snowsports industry at Paulsen Wire Rope in Sunbury, Pa., and then switched to snowmaking in 1989 as a representative for both Lenko and Areco.
"Peter helped SMI selling and supporting our full product line of fans, sticks and automation for the past decade," said SMI president Joe VanderKellen. "His contributions to our industry are many and we wish Peter all the best."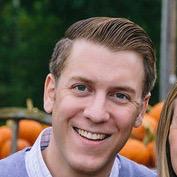 Ryan Krukar, Inntopia
Ryan Krukar has joined Inntopia as its revenue specialist. His focus is on sales, shaping business intelligence products, and assisting with account management.
"As a leader in the hospitality and tourism industry, I have been a consumer of Inntopia, Ryan Solutions, and DestiMetrics products and look forward to contributing to an organization that is at the head of the class in the travel technology world," Krukar said.
Most recently, Krukar was general manager at Topnotch Resort and Spa. Before Topnotch, he was director of lodging and marketing at Trapp Family Lodge. Both properties are in Stowe, Vt.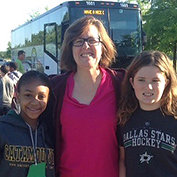 Eileen Maloney, Inntopia
Inntopia welcomed Eileen Maloney to its software development team, where she serves as product owner of two newly formed engineering teams: continuing engineering and software services.
For the past eight years, Maloney was a senior manager on the industry data team at Dealer.com. She also previously worked at Sovernet Communications and Burlington Telecom.
"I am very excited to be joining Inntopia as we get ready for more growth. I can feel the excitement of the organization for its future opportunities and hope to add value with my own time of growing from a medium- to large-sized business in my past positions," said Maloney.
Brian Derouin, Paragon
Brian Derouin has joined Paragon Insurance Holdings, LLC. He will serve as liaison for Paragon with the ski resort industry and Paragon's brokerage network. Prior to joining the company, Derouin was insurance program manager for Wells Fargo Special Risks.
The Paragon program currently insures ski resorts in thirteen states.