Snow People, June 2017
Welcome to the June edition of Snow People, where we highlight happenings to prominent people in the mountain resort industry.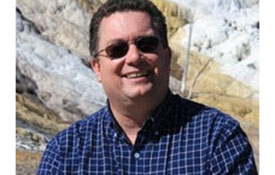 Michael Keller, Yellowstone National Park Lodges
Michael Keller has been hired as general manager of Yellowstone National Park Lodges, operated by Xanterra Parks & Resorts. Keller has 28 years of experience working at National Park operations, including time as the executive director of operations at Yellowstone. He's also worked at Crater Lake National Park with Xanterra, and as general manager for the Grand Canyon and Tusayan operations under the auspices of Delaware North.
Keller said Yellowstone is a special place and he's glad to be back working with Xanterra. "As we're in the early stages of an ambitious 20-year contract, I look forward to playing a key role in guiding Xanterra's Yellowstone operations and delivering on our commitments to the park and its visitors," he said.
Dana Kent Edwards, ISAA
Park City Mountain's health and safety director Dana Kent Edwards was recently elected president of the Intermountain Ski Areas Association (ISAA), made up of ski areas located in Utah, Idaho, Montana, and Wyoming, by the organization's board of directors. She will serve a three-year term and is responsible for presiding at all ISAA meetings of the membership.
ISHA New Board Members
The International Skiing History Association (ISHA) has named three new board members: Jeff Blumenfeld, Chris Diamond, and Mike Hundert. ISHA now has a total of 15 board members.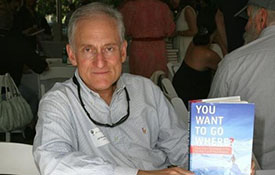 Jeff Blumenfeld, based in Boulder, Colo., is president of Blumenfeld and Associates PR, a 37-year-old public relations agency specializing in outdoor recreation. He is the recipient of the North American Snowsports Journalists Association 2017 Bob Gillen Memorial Award for achievements in snowsports public relations and communications.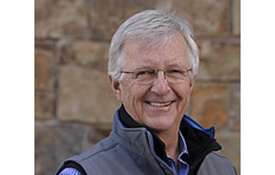 Chris Diamond is the former COO and president of Steamboat Ski & Resort Corp. Newly-elected into the Colorado Snowsports Museum Hall of Fame, Diamond is author of Ski Inc. (Ski Diamond Publishing, 2016) and a consultant to the industry. He resides in Steamboat Springs, Colo.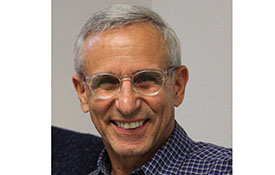 Mike Hundert, chairman of the Bob Beattie Foundation, formerly known as the World Pro Skiing Foundation, is CEO of De Rigo REM Eyewear and resides in Snowmass Village, Colo.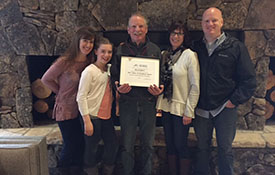 Bill Brett, Timberline
Timberline senior lift mechanic Bill Brett was awarded the Tower of Excellence at the Pacific Northwest Ski Areas Association (PNSAA) conference in front of a record crowd of over 500 people. Brett has worked at Timberline for more than 40 years.
According to Timberline GM of mountain operations Steve Kruse, "The Tower of Excellence honors those members of the ski industry who have [made] significant contributions to the outside operations of their area and to the industry as a whole. The award is judged by industry peers, which tells you the respect Bill has in our industry."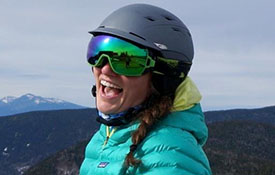 Karolyn Castaldo, Ski NH
Ski NH recently welcomed Karolyn Castaldo as communications and marketing manager. She is responsible for working with the association's alpine and cross-country ski area members, as well as with associate members, trade partners, and corporate sponsors.
Prior to joining Ski NH, Castaldo spent three years in the marketing department at Sunday River, Maine. She began her ski industry career as an editorial and marketing intern with SKI and Skiing Magazines in Boulder, Colorado, while attending University of Denver.
Michael Taft, PistenBully
Michael Taft is now the service manager for Kassbohrer All Terrain Vehicles, Inc., (manufacturer of PistenBully) Rocky Mountain Region. Most recently, Taft was the director of mountain operations at Cascade Mountain, Wisc., for more than 10 years.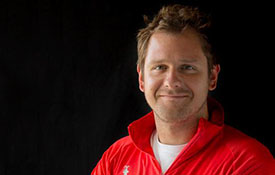 Dan Barnett, USSA
The U.S. Ski and Snowboard Association has named Dan Barnett as its first chief commercial officer. He will be responsible for commercial and marketing efforts, and growing USSA's brand. Barnett is currently CCO of the America's Cup Event Authority and Oracle Team USA. He is expected to start in his new role by the end of June.
"We have an opportunity at U.S. Ski & Snowboard to dramatically enhance our brand and the revenue needed to drive our athletic programs," said president and CEO Tiger Shaw. "It's timely for Dan to join our team and help raise the profile of our organization."
"The most important asset of any sport is its athletes, and with U.S. Ski & Snowboard we have so many strong personalities who give us the opportunity to engage and inspire our fans," said Barnett. "By building on this core strength and strategically developing our own content distribution platforms, I believe we can dramatically increase our fan engagement and create commercial opportunities for our global partners that are second to none in the sports industry."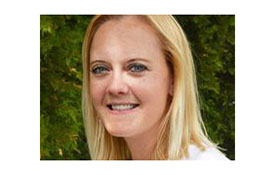 Ashley Elicker, Okemo
Ashley Elicker is Okemo's new director of culinary services. She will oversee all aspects of the resort's culinary operations on a year-round basis. Elicker spent the last six years with Panera Bread in Boston, Mass., where she held several positions including finance director, district manager, and operations director.
"Everyone at Okemo has been so welcoming," said Elicker. "It's unusual to inherit a team that is so strong. There is a solid foundation here and I look forward to working with such a dedicated and professional culinary staff."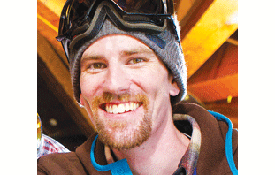 Jack Fagone, Attitash and Wildcat
Jack Fagone has been named the marketing director for Attitash Mountain Resort and Wildcat Mountain in New Hampshire. He is responsible for all functions of marketing, communications, and events for both ski areas, which are owned by Peak Resorts, as well as the Attitash Grand Summit Hotel.
Fagone began his ski industry career in 2011 as the snow reporter at Mount Snow, Vt., which is also owned by Peak Resorts. He had been the resort's marketing and merchandising manager since 2012 before making the move to New Hampshire.
Kerry O'Leary, Attitash and Wildcat
Kerry O'Leary is the new director of sales for Attitash Mountain Resort, Wildcat Mountain, and the Attitash Grand Summit Hotel, and oversees all aspects of group, conference, and wedding sales. O'Leary has three decades of leadership experience in the hospitality and tourism industry. For the past 18 years, she worked for Starwood Hotels and Resorts, most recently as the director of sales and marketing for W Boston Hotel.