Utah Set Skier Visit Record in 2016-17
SAM Magazine—Salt Lake City, June 14, 2017—This past Sunday, June 11, Snowbird resort finally stopped spinning the lifts for the year – ending an eight-month 2016-17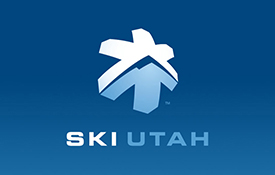 season in which Utah areas totaled, 4,584,658 million skier days, up 2.85 percent from the previous record of 4,457,575 during the 2015-16 season. This year's number represents an 8.35 percent increase vs. Utah's five-year average of 4,231,276.
While as a whole the Rocky Mountain region saw a slight decline in visits last winter, Utah was an outlier and set a skier-day record for the second year in a row.
"On the heels of a record-breaking year last year, this continued growth shows Utah's winter sports industry is thriving," said Ski Utah president Nathan Rafferty. "While there is still room to grow, we could not have asked for better results this year. Credit can be evenly distributed between Utah's 14 resorts, the tremendous support from the Utah Office of Tourism, and cooperation from Mother Nature."
The economic impact of the record visits increased from $1.17 billion in 2014-15 to $1.43 billion, in part due to the larger volume of visits this season as well as an uptick in per skier visit expenditures, which rose from $276 in 2014-15 to $296 this season. "Tourism has emerged as one of the key drivers in Utah's diverse economy, with travelers spending $8.17 billion in 2015, and contributing $1.15 billion in total state and local taxes," says Vicki Varela, managing director of tourism, film and global branding.
Snow totals were up significantly for the season. The snowfall total winner this year was Brighton Resort in Big Cottonwood Canyon, which reported an incredible 632 inches of snowfall this season and more than 200 inches in the month of January alone.
Total Utah statewide skier days for the past 10 years are as follows:
Season Skier Days* Rank (Last 10 yrs.)
2016–17 4,584,658 1
2015–16 4,457,575 2
2014–15 3,946,762 9
2013-14 4,148,573 5
2012-13 4,018,812 7
2011-12 3,825,090 10
2010-11 4,247,510 4
2009-10 4,070,822 6
2008-09 3,972,984 8
2007–08 4,249,190 3