Ski Vermont Celebrates Comeback Season
SAM Magazine—Killington, Vt., June 15, 2017—After a challenging 2015-16 season, Vermont's alpine and Nordic ski areas came back to tally 3,922,970 visits, the Vermont Ski Areas Association said at its 48th Annual Meeting here.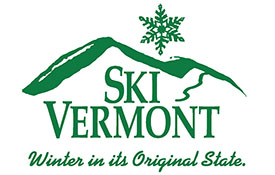 The figure represents the most accurate totals to date, as nearly every resort has switched to scanning or RFID technology to track season pass usage, rather than using multiplier estimates.
"This was a strong comeback season for the state of Vermont," said Ski Vermont president Parker Riehle. "That's not only great news for the ski industry, but it was also critical to Vermont's economy, which depends heavily on the $900 million in direct winter spending that our ski and snowboard resorts bring to the state in a good season."
While adverse weather cycles dampened some periods, early February snowstorms prompted a first-ever Powder Day Proclamation from the governor, and Ski Vermont sent out a record 21 Powder Alerts in March.
Ski Vermont noted that its marketing, public relations and governmental affairs efforts continue to notch increases in earned media, website traffic, social media, and Learn to Turn initiatives like the Take 3 Pass and the Fifth Grade Passport program. Overall, Ski Vermont helped to introduce more than 5,000 new skiers and riders to the slopes this season.
Michael Berry, president of the National Ski Areas Association, was presented with the Industry Achievement Award for his 25 years of service at the helm of NSAA. In addition, Ski Vermont presented the Friend of the Industry Award to Justin Pill, the industry's point person with longtime marketing partner Long Trail Brewing Co. Ski Vermont also recognized Steve Wry and Nelson Cushing of Smugglers' Notch Resort and Betsy McKeever of Okemo Mountain Resort with Career Employee Awards.