New Hampshire Areas Rebounded Bigly in 2016-17
SAM Magazine—North Conway, N.H., June 15, 2017—During the 2016-17 winter season, Ski NH's 34 member areas reached 2,357,609 visits for alpine and Nordic skiing, snowboarding, and tubing; an increase of 33 percent over the prior year. Ski NH presented the visit totals at its annual conference at the Red Jacket Mountain View Resort here on Monday.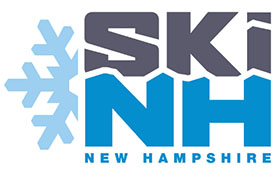 Alpine skier and rider visits totaled 2,104,298, nearly 30 percent higher than the previous season, while total cross-country skier visits were up 80 percent to 133,621. Snow tubing visits hit 119,690, an 82 percent jump over the previous season and the third-best total since Ski NH started keeping records 20 years ago.
"Well-timed snowstorms helped promote the perception in our key market areas that there was good skiing in the state. Natural snowfall, combined with advanced snowmaking systems and excellent grooming methods, set up our ski areas with great conditions throughout most of the year, and people turned out to enjoy the slopes and trails," said Jessyca Keeler, executive director of Ski NH. She added that resorts "expect to see additional growth in visitation next year."