SAM Magazine—Wrightwood, Calif., July 11, 2017—The Powder Alliance reciprocal pass program has added La Parva, Chile, and Bogus Basin, Idaho, to its list of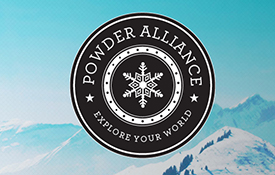 participating resorts for the 2017-18 winter, bringing the total to 16 resorts in four countries. Anytime season passholders at any of the participating resorts get three free days at the other 15.
La Parva, Chile, is open for skiing and riding from June to September. Passholders from other Powder Alliance resorts during the 2017-18 season can take advantage of their benefits at La Parva during the summer of 2018. La Parva passholders will have the chance to ski North America during the winter of 2017-18.
The community-owned Bogus Basin is Idaho's second largest winter resort, with 2,600 skiable acres. It just celebrated its 75th winter in operation, and is undergoing more than $4 million in improvements for both winter and summer.
The Powder Alliance reciprocal benefits come at no additional cost. However, it only applies to top-tier, unrestricted season passes at a buyer's home resort. Restrictions apply as to when reciprocal tickets can be used.