ESPN TO CUT SKIER AND SNOWBOARDER CROSS IN 2013 X GAMES
Publish Date
08/27/2012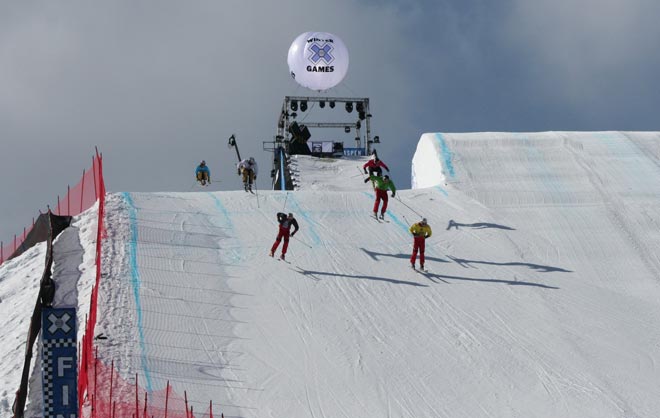 SAM Magazine--August 27, 2012--ESPN, the creator of the popular X Games series in both summer and winter, has made the decision to cut skier and snowboarder cross events for the coming year in Aspen, as well as the mono skier X. The X Games are largely credited with popularizing the events, in fact, they will still be held at the 2014 Olympics in Sochi. However, according to ESPN's X Games senior director Tim Reed, "These decisions are never easy, obviously. We understand the ramifications these things bring. We come up with what we believe are the best events to showcase to our fans on-site and obviously the networks, too.
"There wasn't one single factor that led to this decision," continued Reed. "It just comes down to filling the schedule with how much we believe we need to make the event enjoyable to the fans and deliver on what we need from a product standpoint."
Meanwhile, two events that were dropped last year, Snowmobile SnoCross and Speed and Style, are returning to the 2013 Aspen schedule. And Reed doesn't discount the return of these events in the future.