NSAA Preparing to Launch New Version of SmartStyle
Publish Date
09/19/2006
SAM Magazine-Lakewood, Colo., Sept. 18, 2006-NSAA is introducing SmartStyle 2.0 this fall, sporting new information, a new logo, and an updated video. The program builds on SmartStyle's three main messages with new information added to each. The video also includes new rider interviews, to update the athletes and keep the message fresh. The new logo and video will be available from NSAA shortly.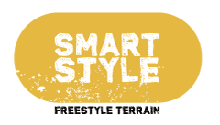 "Look Before You Leap" remains item 1, and now specifically aims to get riders thinking about the four parts of leaping as described by the American Association of Snowboard Instructors (AASI): approach, takeoff, maneuver, and landing (neatly summarized in the acronym ATML).
"Easy Style It," the second piece of SmartStyle, reminds riders to start small and work their way up. The new video shows top riders checking and absorbing jumps to control their trajectory, as well as popping, to illustrate the point that riders they can go as big or as small as they want; it's up to them.
The third SmartStyle element, "Respect Gets Respect," gets new emphasis outside the park on the rest of the mountain, not just in the park. The video suggests riders save their best tricks for the park, which is the safest place for them.
To make sure the SmartStyle message reaches as many riders as possible as often as possible, NSAA's education director Tim White said that the association is encouraging resorts to use the video in a variety of locations in the community, such as the rental shop and on any video monitors around the resort, and on resort websites. The main authors of the changes are Jeff Boliba of Burton, the originator of SmartStyle, and Mark Petrozzi of Booth Creek Resorts, along with White.