PARRY TO JOIN POWDR ENTERPRISES
Publish Date
01/17/2013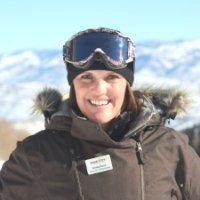 SAM Magazine—Park City, Utah, Jan. 17, 2013—Powdr Corp. is building out its new Powdr Enterprises staff quickly: Park City marketing director Krista Parry will become senior vice president and chief innovation officer when Enterprises launches this coming spring.
Powdr Enterprises will focus on events, sponsorships and media opportunities by leveraging the Powdr family of brands that includes Powdr Resorts, Woodward Camps and Outside Television.
With Enterprises, Powdr is taking a path that is somewhat similar to Vail Resorts, which has diversified its business to include a media entity or two, including OnTheSnow and Epic Life Magazine, not to mention its entire EpicMix program. But Enterprises has a broader and more direct mission of growing business among the Powdr brands.
In this, Parry will work closely with Wade Martin, recently named president of Powdr Enterprises, on all facets of the business, including sponsorship, media, events, licensing and strategic alliances.
"Krista is a proven innovator—pioneering social and digital media in shaping Park City Mountain Resort's brand," said Martin. "Her experience and strategic insight will be essential to building Powdr into a premier active lifestyle brand."
Parry has been with Park City for 11 years, and marketing director since 2004.