Two More Areas in Colorado Set to Open
Publish Date
10/13/2011
SAM Magazine--October 13, 2011--Arapahoe Basin, Colo., is set to open its doors today, October 13. With an 18-inch base, the area is opening one intermediate trail and its terrain park with four features.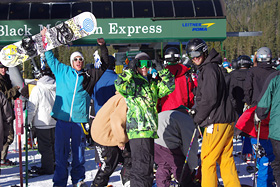 Nearby, Loveland will open its doors Friday, October 14, at 9 a.m. The area's website didn't offer any further details.
The two areas join Colorado's Wolf Creek Ski Area and the Las Vegas Ski & Snowboard Resort, Nev., who opened their doors this past weekend on October 8 for limited operation.