SlopeFillers On SAM


SlopeFillers On SAM features past and present blog posts each week of marketing guru, Gregg Blanchard. Having worn many different marketing hats before entering skiing, Gregg provides a fresh perspective on the industry, sharing his ideas, insights and analysis for winter resort marketers. Whether it's an in-depth post on Google analytics or a rant on social media let-downs, Gregg's reviews and commentaries are thought-provoking, at the very least.


The Clever Conditions-Based Performance Model Used at MRG is Now Available for Any ResorT


Years ago I read a short snippet in an industry magazine about an intriguing model that accounted for weather, snow conditions, and other factors to more accurately measure and predict ticket sale performance. [...]

Read full article »
I HONESTLY CAN'T WAIT TO SEE WHAT HAPPENS WHEN A RESORT TAKES AFFILIATE MARKETING SERIOUSLY


One day, in the not too distant future, a clever resort marketing director (MD) will sit down with their GM for a heart-to-heart. It may go something like this. [...]

Read full article »
RESORT MARKETERS SOUND OFF ON THE PROS, CONS, AND TRICKS TO USING PERISCOPE AT THEIR MOUNTAINS


Sometimes, when the stars align and pigs fly, I wise up and realize that the best voices to include in blog posts are the people on the front lines, not the guy sitting in a quiet office overlooking the garage. [...]

Read full article »
REAL-TIME WEBSITE ANALYTICS: WHAT YOU CAN LEARN IN THE 10 MINUTES AFTER HITTING "SEND"


One of the biggest time-sucks as marketers is analytics [...]

Read full article »
BEYOND THE SNOW PHONE: ARE THERE OPPORTUNITIES IN AUDIO FOR CREATIVE RESORT MARKETERS IN 2015/16?


I've always liked audio. Soon after podcasting became a thing, I started my own and rode the wave to a thousand or so folks listening to my weekly spouting about business and marketing before I had a sliver of experience in either. In my mind, despite the strength of YouTube and the ubiquity of blogging, [...]

Read full article »


COULD THE MOST ENGAGING PART OF THE MOST ENGAGING CONTENT NOT BE THE CONTENT ITSELF?


Let's combine a couple ideas here. First, I want to show you a video that Travis Rice posted the other day that, as far as I'm concerned, was the most interesting 5-minute video I've watched in a while. If you're curious about behind-the-scenes at GoPro Athlete Camp from early April give this video a watch! [...]

Read full article »


A LESS-THAN-BIG-NAME RESORT MADE SOME OF THE MOST IMPRESSIVE VIDEOS OF THE SEASON


I've often waxed poetic on what it means for marketing to be not just popular or nice looking or clever or witty but great. One of the biggest pieces that often comes up is the effectiveness in changing behavior. In spreading a message. In teaching people about something in a way that gets them to [...]

Read full article »

GBOP: THERE IS ALWAYS, ALWAYS, ALWAYS SOMETHING ON YOUR WEBSITE THAT CAN BE OPTIMIZED


This is another entry in my "Book of Principles." To see where this all began, click here. For a full listing of all posts, click here. The first time I was paid to do online marketing by a business besides my own it was, for lack of a better term, what baseball calls a meatball [...]

Read full article »


Need Fresh Design Ideas? Here are (Another) 100 Ski Resort Websites in Five Minutes


I've done this a few times now, but with a gap of two years since the last round I figured another "100 Resort Websites" would be a good way to lead into (re)design season. This time, however, i did things a tiny bit differently. Instead of a random list, i did the same list as [...]

Read full article »

SQUAW'S TOM FEITEN EXPLAINS WHY SEASON PASS ROLLOVER DAYS ARE HERE…TO STAY


Last week Squaw Alpine launched an intriguing new season pass concept. The idea was fairly simple: if you don't use your pass enough to be worth it one season, we'll give you a credit toward your season pass the next. I love the way Squaw innovates off of data. This wasn't their first passholder-renewal-campaign rodeo, [...]

Read full article »


GBOP: SOMETIMES SELLING A PRODUCT ISN'T WHAT YOUR WEBSITE SHOULD DO


I was once marketing a product that only sold in any significant numbers for three months out of the year. The rest of the year, interested visitors poked their nose through my site with behavioral patterns that clearly indicated interest, but no matter what I did, I would go weeks, sometimes months without an order [...]

Read full article »

It's Here, My SlopeFillers-Long Dream Has Finally Been Built by Le Massif



Since the beginning of SlopeFillers, I've been playing with an idea I called, rather unexcitely, the Custom Website Experience. By letting the visitor tell you who they are, an engine behind the scenes would create a custom experience of information, copy, and offers that was perfectly relevant to their needs. Tremblant came close, but Le [...]

Read full article »

TODAY COULD BE THE DAY INSTAGRAM FINDS ITSELF IN SPOT #2 FOR RESORT SOCIAL MARKETING



Instagram is growing like crazy. Still. Resort follower/fan counts on Twitter and Facebook are, as much as the word fits this situation, "maturing" with growth that is very similar to one another and very conservative even for the rapid way social media continues to filter through our society. But Instagram, that's another story [...]

Read full article »

THIS IS EXACTLY THE PERSPECTIVE I BELIEVE RESORT MARKETING VIDEOS (AND MESSAGES) NEED TO TAKE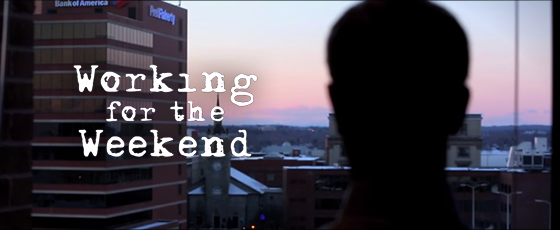 Two years ago a series was produced by SKITHEEAST that, the moment I saw it, make a buttload (technical marketing term) of sense. It's called "Working for the Weekend", and it's back in 2015 for another round of episodes. Here's the first [...]

DID VIOLET'S HARDWARE + SOFTWARE HOME RUN CREATE THE BEST RESORT WEBCAM EVER?


As Tahoe struggles with another rough winter, a new technology has helped them put their best foot forward – whatever mother nature dictates that is. That technology is a webcam, but not just any webcam, it's a system called Violet that uses professional hardware in tandem with customized, auto-HDR settings to account for changing light, [...]

Read full article »


GBOP : EVEN THE MOST COMPLEX MARKETING SYSTEMS ALL START WITH ONE, SIMPLE THING



This is an installment of my "Book of Principles". When Twitter first introduced the "favorite" button, I cursed the heavens (in futility, of course) because my biggest goal at the time was retweets. Retweets gave my content more [...]

Read full article »

I HAVE A DREAM, THAT ONE DAY I'LL BUY A LIFT TICKET ON YOUR SITE AND THIS WILL BE THE PROCESS…



Today I'll keep it short and sweet. The images below will do most of the talking. Simply put, I love the "Pricing Calculator" you find on Jackson Hole's website. It's clean, simple, responsive, intuitive, and looks [...]

Read full article »


A Clever Tactic from Real SkiFi to Get Extra Video Views Long After the Initial Release



Real SkiFi has no lack of creativity when it comes to their skiing. But their marketing ain't too bad either. Like many resorts, they release a steady stream of videos throughout the season. Typically, views spike at launch and then trickle in for the week or so follow before being buried by other, newer content. [...]

Read full article »


MY RESORT MARKETING PREDICTIONS FOR 2015: THE FIRST, BIG AFFILIATE PUSH BY A SKI RESORT



Buoyed by my semi-successful prognostication in 2014, I'm back at it this year with three predictions about where I think resort marketing will go in 2015. There are a handful of really interesting undercurrents in resort marketing right [...]

Read full article »

MARK YOUR CARDS: I LOVE THIS SIMPLE TWEAK SNOWBIRD MAKES TO EVERY PHOTO



A while back I talked about a simple principle that helped me not just recall the message, but also the author of nearly every piece of Snowshoe content I saw over the summer.

By using the same "mark" (a Sasquatch) in every post and update and share, they essentially marked their content cards to aid me as the viewer as I attempted to notice [...]

Read full article »

PRE-ROLL YOUR OWN WEB CAM: NOT A BAD IDEA FROM PARK CITY AND KILLINGTON


Whilst perusing the eye candy of early season snowfall and snowmaking recently, I came across a rather clever little distribution method for resort video. After clicking the webcam link on Killington's website, I saw this [...]

How Long Does it Take to Find a Ski Resort's Hours of Operation on their Website?


This questions is one I've wanted to answer for a while. It started with a single tweet that came across my radar wondering why it was so hard to find a resort's lift hours on their website. Once I saw the complaint, it suddenly started popping up everywhere. Not, daily or even weekly, mind you, [...]

Read full article »

ONE OF THE SIMPLE PRINCIPLES BEHIND RESORT EMAIL CAMPAIGNS THAT GET 60% OPEN RATES



When you look at the top performing email subject lines, a common thread comes into play: they are all transactional emails. Meaning, these are the emails that arrive a couple days before someone leaves for their vacation with helpful info on their reservation or stay and average 60% open rates across the entire industry some [...]

Read full article »

What Should You Post on Thanksgiving Day: Top 25 Instagram Photos from Turkey Day 2013



Sometimes my "top content" posts are after the fact: recaps what what did work instead of ideas for what could work. With Thanksgiving coming up next week, I wanted to share another top Instagram photos list with one small tweak: below are the top Instagram photos from Thanksgiving last year to hopefully spark some ideas [...]

Read full article »

A REALLY INTERESTING LESSON I LEARNED FROM ARAPAHOE BASIN'S WINNING OPENING DAY



As a snowmaking nerd, the Race to Open has always fascinated me. I've watched it unfold enough times to know that once certain resorts hit certain points, it's fairly straightforward to predict when they'll open. Official Prediction: @Arapahoe_Basin will open Friday. #racetoopen — Gregg Blanchard (@slopefillers) October 14, 2014 The nerd level even reached the [...]

Read full article »

DEFINING (AND OPTIMIZING) VALUE AT EVERY STEP OF THE RESORT VACATION EXPERIENCE



A while back I ran into small business marketing consultant, Kurt Gellert, on Twitter. With a unique perspective on skiing, marketing, and families, a guest post topic came up and he obliged. Really like this concept and definitely worth a read. Getting "value" out of any experience these days is essential for every family. How [...]

Read full article »

Masters of Social, Masters of Email: Pinterest Understands the Purpose/Strength of the Medium


Here's the thing about websites: it's easier to stay than to get there. Let me rephase if that's not clear. Once I'm looking at my Twitter feed, my most likely action is to stay and scroll for a while [...]

Read full article »

MATCHING THE MEDIUM TO THE MONEY: LOOKS LIKE TELLURIDE DID, MAYBE YOU SHOULD TOO


Think back fifteen years – twenty-five if you're old enough – and picture your family's budget. Now, make a list of five big things that are on your budget today that weren't on your budget back then. If you're like the few people I've asked about this, your list might include the following: Smartphone Data [...]

Read full article »

Matching the Medium to the Money: Looks Like Telluride Did, Maybe You Should Too


Marketing is full of channels through which to send messages. Some are more powerful than others. With the rise of social media over the last half-decade, I fear that at times we've created an imbalance in how funds are allocated toward the quality of content through these channels. Sometimes we put too much effort into [...]

Read full article »

Squaw's New Website is the First to Combine the Encyclopedia of Skiing into a Story



I am smitten by Squaw's new website. Yes, it's beautifully designed. Yes, it's wonderfully responsive. Yes, it's easy to get around. But what I want to highlight this week is the marketing BEHIND all that. Because that, my friends, is the best I've ever seen. Huge kudos to Squaw and Origin. On Monday I talked [...]

Read full article »


DOES POSTING A LINK AS A PHOTO ON FACEBOOK GET YOU MORE CLICKS?



There are a few ways to post an update on Facebook. This isn't news in itself, but the way Facebook treats similar content shared under different types is worth looking closer at. The question are start with was simply this: will I get more clicks on links shared as status updates or links shared as captions to photos? [...]

Read full article »

Three Reasons I Love the "I Coast Park City" Video as a Summer Marketing Tool



No beating around the bush to start this post, here's the video. I think it's completely brilliant and completely awesome. And I carry these thoughts for three reasons. Drama Not too much, but more than you're used to from a resort video. A little competition, a little suspense, some dramatic music all pave the way [...]

Read full article »

CHEESY? MAYBE. LAME? PERHAPS. WEIRD? POSSIBLY. BUT EFFECTIVE AS A MARKETING TOOL? ABSOLUTELY.



Let's take a closer look at something we're seeing more…and more…and more.

At first it was just one resort, but this year I've already spotted a handful who have used that now familiar phrase – "lowest guaranteed price" – in their marketing messages [...]

Read full article »

CHEESY? MAYBE. LAME? PERHAPS. WEIRD? POSSIBLY. BUT EFFECTIVE AS A MARKETING TOOL? ABSOLUTELY.



In our family's pile of games in the living room, one of the more frequently used items is a deck of cards. Now, playing cards are an interesting thing. No? They're designed to relate in multiple ways to all the other cards, but unique enough that there is only one of each card in the [...]

Read full article »


Yield Management & Skiing: the Future of Resort Ticket Pricing…and Skier Commitment



So if commitment is the key to successful yield management and price has the biggest impact on conversion, what is the future for yield management in the ski industry? This: Remember yesterday how we saw that commitment in the current model was based on two pieces? The first was a fixed date and the second [...]

Read full article »

Yield Management & Skiing: Lift Tickets Meet a Pricing Model That Goes Beyond Distribution



Last week we talked about yield management. And, more specifically, how this practices hinges on matching price to commitment. As you can already guess, the best illustration of this in the ski industry is Liftopia. So being, let's look at the model before (without) and after (with) their influence. Before Commitment / Without Liftopia The [...]

Read full article »

YIELD MANAGEMENT & SKIING: THE SIMPLE UNDERPINNINGS OF THIS POWERFUL PRICING CONCEPT



With the email-idea-bucket full after the last few week's shenanigans, I'm passing on the "innovation in email marketing" post today to cover something important. Something big. Something, to be frank, I wish I were better at. So I'll start with what I know, bring in the people who know it better, and then finish with [...]

Read full article »

Two Really Simple and Innovative Features from Two Recent Resort Site Launches



I love watching for new resort site launches because I love seeing the innovative ideas people apply toward this critical piece of web real estate. Two recent launches (I guess one of them technically didn't come from the resort) caught my eye [...]

Read full article »

Are Season Passholders Being Treated Like the Proverbial Frog and Boiling Pot of Water?



Let me first preface this post with a disclaimer of my much-lower-than-I-want-it-to-be understanding of pricing strategy, but I want to quickly share a trend and then, at the end, discuss the implications. And, most importantly, if it works [...]
WANT TO TURN HEADS WITH YOUR RESORT'S NEXT EMAIL CAMPAIGN? TRY THIS.



As I mentioned last week, email is lacking on the creativity side of things. We're pumping lots of clever ideas into lots of channels, but not the one where consumers have overwhelmingly indicated that's the place they want their offers. This lack, however, creates opportunity because small improvements can really stand out [...]
Read full article »

The Impressive Results of Four Teams Redesigning Four Resort Websites in 24 Hours



Sometimes conferences are too much fluff, too little substance. Too many ideas, too few applicable skills. Destination Summit already reverses that trend for the better, but wanting to go a step further we came up with an idea that turned out to be a really fun exercise in resort marketing and design. A hackathon for [...]

Read full article »

The top 100 resort facebook posts shared during the 2013/14 season



Following up on the recap of Instagram last week, here's the Facebook list. Posts included from November 1, 2013 to April 30, 2014 by resort Facebook accounts that had at least 2500 fans when the post was published. Default order is like rate (likes/followers at time of posting). Use the links below to toggle between different ranking types.

Read full article »


Web Cams are a Popular Page on Any Resort Site, but is the Widening Gap an Issue?



Webcams. The vast majority of destination resorts have them front and center on conditions pages giving web visitors a virtual look at the mountain. They've been around for years. But during those same years the quality of the image hasn't changed much, if at all. That wouldn't be an issue if, at the same time, [...]

Read full article »

WHAT'S THE SOLUTION TO THE PORTRAYAL OF A BLEAK FUTURE AND BRILLIANT PAST FOR SKIING?



Ten bucks says you played "hide and seek" when you were a wee lad or lass.
The game only works because you can't see everyone from the beginning. Spot a toe poking out from behind a tree or a toosh to the side of the sofa, and the game (and fun) is up [...]

Read full article »

What's the Solution to the Portrayal of a Bleak Future and Brilliant Past for Skiing?



For a while I've been intrigued by the idea that I'm going to call "last generation nostalgia" until I find a more official moniker. The belief that 30 or so years ago life, society, morals, and culture were all better. That any changes between then and now have been for the worse. I'll give you [...]

Read full article »

TPP UPDATE #3 – IF I'M HONEST, MY SKIING HAS ALMOST NOTHING TO DO WITH LIFT TICKET PRICES



Last week my little one (or L.O. as I've heard the lingo goes) hit the 9 month mark. This means two things. First, she can almost crawl. Second, it's time for another "Parent Project" update on ways I feel resorts can reach young parents as I traverse this life-stage myself. In my first and second [...]

Read full article »

Face it, Cherry Peak, Skiing is Simply Not Going to Be Enough to Succeed



The first new resort in Utah in over 30 years is opening this Fall just a stone's throw from my old stomping grounds. I haven't heard back from their Marketing team to get their take, but with a million thoughts about what they should do, this week I'm temporarily going back to my daily-posting ways [...]

Read full article »

The Top 50 Ski Resort YouTube Videos Uploaded This Season



I haven't done a list like this for a while, but after creating this list for someone who was interested in how they stacked up on Friday and then getting a similar question just a few hours later, I thought it might be an insightful one to share. Not only to see where your videos [...]

Read full article »

Resorts & Rule 40: Don't Let the Smooth Taste Fool You



With debate about Rule 40 a common topic among marketers this week, Jon Slaughter and Andy Miller of Park City Mountain Resort weighed in. You've got a relative in Sochi competing for Team USA. You're proud, but you can't tell anyone. No bragging in the bar. No sign to hang on the porch. No 'good [...]

Read full article »
Last Week I Used the Best, Most Effective Ski Resort App I've Ever Used



The first time I skied Snowbasin I nearly missed one of the most incredible views I've ever seen from lift-served skiing simply because I kept turning one way instead of another. If I had known, I would have gone that way on every single run. As I finally got hands-on with Copper Mountain's new Sherpa [...]

Read full article »

Five Marketing Lessons from a Day in
Disneyland – #3: My Ad, Your Ad


Disney is more like a destination ski resort than I thought. As such, a day in the park a few weeks ago taught me some very interesting lessons about why they are so successful as a business. Here's one of those lessons. The Tradeoff Imagine you are in charge of Facebook's sign up page. One [...]

Read full article »

COULD ONE (MAJOR) CHANGE TO RESORT WEBSITES SKYROCKET CONVERSION RATES?



You see, the average resort website has 8.12 elements in their nav menu. I first published that number over two years ago, but ever since I've been wondering if there is a better way. These are my early thoughts on what I've come up with [...]

Read full article »
When You Give a Resort Troll Attention, He'll Ask for More…or Not



The web is rife with trolls. Folks whose twisted need for attention is somehow satisfied when negative emotion is directed toward their hollow corner of the internet. The gripe isn't so much a gripe as a means to a psychological end. Resorts are no exception. Take Jay Peak for example. Ricardo On the 22nd day [...]

Read full article »
The Lovely Simplicity of Snowbird's Content Strategy from Opening Day 2013


I love simplicity. From design to strategy, minimizing complexity (my clever way of not saying "simplicity" again) has served me very, very well over the years. So when I saw what Snowbird did on their opening day, I smiled. First 50 As the teeming masses eagerly waited for the first chair, Snowbird's photog, Matt Crawley, [...]

Read full article »

Pundits Will Think Your 2013 Marketing Sucked…but Were You Wrong?


The New Year signals a steady stream of critics calling out the marketing winners and losers of last year. For the ski industry, this carries on (with the occasional break) for months, with the final chapter in this anecdotal parade coming as the season wraps up. But let's be clear about a few things before [...]

Read full article »

2014 Prediction #3: The Triumphant Return of My Favorite Marketing Medium



Social media is on an interesting journey. The industry has been high, it's been low, it's been everything in between. It's been no different for marketing on this channel. More Numbers, More Reasons Many resort marketers found a balance with social media very early. While, on the other hand, some treated it like a magic [...]

Read full article »

Wait a doggone second, I thought nobody ever scanned QR codes?


How many times have you seen QR codes mocked with the idea that nobody actually scans them? [...]

Read full article »

To App or Not to App, That is Today's Resort Marketing Question


Oh, apps. If I were to start a business tomorrow, the last thing I'd put at the core of my model is a mobile app. It's a tough space. It's a tough thing to monetize. Among other things, Ski Nation seems to be learning this lesson right now. Yet, from a marketing perspective, the outlook [...]

Read full article »

The New Content Quandary: Finding a Balance Between Old and New

I love Throwback Thursday for two reasons. First, as a sucker for all things ski history, it's fun to see the resorts dip into their archives and throw way back to the early days of lift-served skiing. Second, I love that it comes with a little less pressure to create something new. Quandary That's the [...]

Social Media + Resorts: Every Time You Post, This is What You're Agreeing To

I typically ride my bike to the office every day, but lately I've had to make a goal of 3 days a week as temperatures have already been below 0° F this month. Driving, however, has it's perks. A few quiet minutes in the car each day allows me to once again do something I [...]

Read full article »

Three Birds with One Tweet: Timber Ridge is the First I've Seen Do This


Time to highlight some simple marketing again. This time, it comes from Timber Ridge Lodge in Lake Geneva, Wisconsin. I don't think I've ever featured any of their efforts before, but in the spirit of simplicity, I'll tone down my yakking and jump right in: Thanks to shalynn h for the great 4 star review [...]

Read full article »

Early, Late, Before, After? Hitting the Sweet Spot for Resort Snow Reporting.



My snow report sketch last week got some interesting feedback. Especially the idea of sending it the night before. But not wanting to get the cart ahead of the horse, I decided to take a quick look at how snow reporting stands now and the best practices that exist. To find my answer, I went [...]

what if we aren't charging enough for lift tickets and skiing?



Ask a skier what's wrong with skiing and they'll tell you, in a resounding chorus, "it costs too darn much!" What's the solution? "Lower ticket prices," they say, "make it more affordable."
Revenue is a matter of price times volume. If you lower the cost, you have to make up for it in number of skiers [...]

Read full article »

If I Were Your Resort, I'd Stop Generating Traffic for YouTube and Vimeo

While discussing Twitter with various marketers recently, I've often heard the complaint that: "I just don't get a lot of traffic from Twitter. It's great for other things, but it doesn't generate many site visitors." To which my brain silently responds: "You actually generate a TON of traffic through Twitter…you just generate it for other [...]

Read full article »

Whistler, Aspen, and Keystone's Freeskier Print Ads Come Under the Microscope


ore



This week we're looking at print ads. Specicially, resort ads that appeared in the recent "Resort Guide" issue of Freeskier magazine. Judges were given an overview of Freeskier's audience before ranking eleven ads on three criteria that had been determined by a survey of resort marketers. Today are the ads from pages 1-33 of the issue [...]

Read full article »

In the world of ski print ads, this reigns king... but what about others?



It's been a while since I talked about print ads. A long while, but I do have an excuse.

Ready? I didn't see any.

Well, I saw some, but they were few and far between or hyper-local and not representative of resorts as a whole. So I waited...until last week when the Freeskier resort guide came with not one, not two, but ELEVEN resort print ads. Hallelujah. [...]

Read full article »

The email that i believe Needs to Accompany Every Lesson in Skiing


When I was a kid, I used to sliently worry about weird stuff. Like, somehow, I had mixed up the day of the backpacking trip and I was going to show up at my scout leader's doorstep a day early loaded to the gills with gear. Or that I had mixed up the time of a birthday party and I'd be three hours early. So, when I went skiing for the first time, it's probably no surprise that I had a few concerns [...]

Read full article »

Ceteris Paribus, This One Idea Really Makes Sugarloaf's Content Strategy Shine


In college, my Business Law professor used to love to toss out random latin phrases to both sound smart and confuse his students. If it weren't for a bizarre combination of name, voice, and facial expressions, he may have accomplished both points instead of just the latter. But today I want to start with the phrase I lead with in the headline [...]

Read full article »





Stay tuned for next week's post...