TPP Update #3 – If I'm Honest, My Skiing Has Almost Nothing to do with Lift Ticket Prices

Gregg Blanchard - March 19, 2014
Last week my little one (or L.O. as I've heard the lingo goes) hit the 9-month mark. This means two things.
First, she can almost crawl. Second, it's time for another "Parent Project" update on ways I feel resorts can reach young parents as I traverse this life-stage myself.
In my first and second updates I said that "babies cost money," "babies are still expensive," and "it means less play money, one car, and a very simple lifestyle." While these are all true, I keep realizing that even if I wanted to ski this Saturday, money wouldn't be the thing that stopped us.
If You Want Vail, You Pay for Vail
There is a vocal crowd that feels skiing is "
pricing
out the
middle class
." They see $139 passes at Vail and spew indignant rage across the web.
I am not in that camp.
In Logan, Utah, where I used to live, the opening of
Cherry Peak
will mean there are three resorts within an hour with day passes under $45 and season passes under $325. Even if you stayed right smack dab between Beaver Creek and Vail next week, you could hit Ski Cooper or Sunlight for less than $40 a day, both of which are awesome mountains. Factor in inflation and skiing now is often right on par with skiing then.
For most skiers, the issue isn't the cost, it's the size of the mountain they want to have access to. For me, the issue isn't the cost, it is the schedule that comes with a baby.
A Hypothetical
Let's say my wife and I want to ski at Cooper this weekend. If the LO wakes up at 6:30 which is about average, she'll be ready to go down for a nap by 9:30. The nap will likely be 1 hour or so (thus starting what I'll refer to as the "midday nap-gap"), so by 10:30 everyone is up, but now she'll be hungry.
Food, diaper change, packing, we could be ready to leave by 11:30 optimistically. If we left right then, we could be on the hill by 1:00 with a 2:30 nap looming in the distance. If Cooper had a
parents predicament
ticket, we could each get about 45 minutes of skiing in before nap time forced us off the mountain in the hope she'd sleep on the way home.
What about babysitters? Well, that's tricky too. Because other families have weekend plans just like you do. Barring a bored neighbor or nearby grandparent, it's a tough draw. And while it's true for about the price of a day-pass I could put the LO in
daycare
at Cooper, that's where it gets really tricky. As I mentioned in my
last update
, "being with Kim and Callie is better than skiing." So, in effect, I'd be paying someone to remove my peak source of happiness and paying someone else to replace it. After all, this is what you're asking me to leave in the lodge: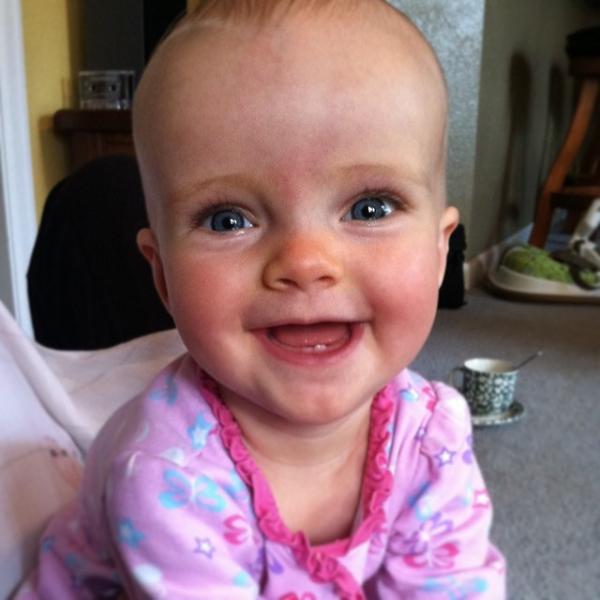 What To Do
The more I live this stage of my life, the more I think that the best things a resort can tell me about have almost nothing to do with me sliding down a mountain.
Last week my little fam spent the midday nap-gap at Vail watching the
US Open
, having lunch, and wandering the village. A few of us in the office had slipped out for some fluffy tracks during the previous day's storm, but that didn't even come close to the fun I had with my wife and daughter.
So here's my conclusion: for young parents, maybe the most valuable thing you can share is the events calendar instead of the snow report. Give me something fun, simple, and short that we can do together that's not skiing, and there's a much higher chance we'll do it.
>> To join the discussion
CLICK HERE
. For a complete list of Gregg's posts and market analysis, visit
SlopeFillers.com
.