This year's "10 Under Thirty" seem to defy the easy classification of their titles. From a finance director who understands the atomization and nucleation involved in snowmaking to a marketing director who can and still does run the kitchen cash register, these 10 wear multiple hats—and wear them well.
The 10 hail from across North America: small operations in the East, destination resorts in the West, and to the North, Canadian classics. Their nominators—bosses and co-workers alike—clearly respect the 10's indefatigable enthusiasm for and commitment to the snowsports industry.
The industry is facing several challenges: an aging guest and leadership demographic, static skier visits, climate change, and more. But these rising stars don't just see the problems, they see solutions, too. And they are eager to help.
CLICK ON A NOMINEE in the list ABOVE TO READ HIS OR HER FULL PROFILE, COMPLETE WITH FULL INTERVIEWS. WE THINK YOU'LL AGREE THAT IT'S AN IMPRESSIVE GROUP. NOW LET US KNOW whose "words to live by" INSPIRED YOU THE MOST...AND GET EVERYONE IN YOUR ORGANIZATION TO VOTE—THERE ARE BRAGGING RIGHTS AT STAKE! — THE EDITORS
SPONSORED BY: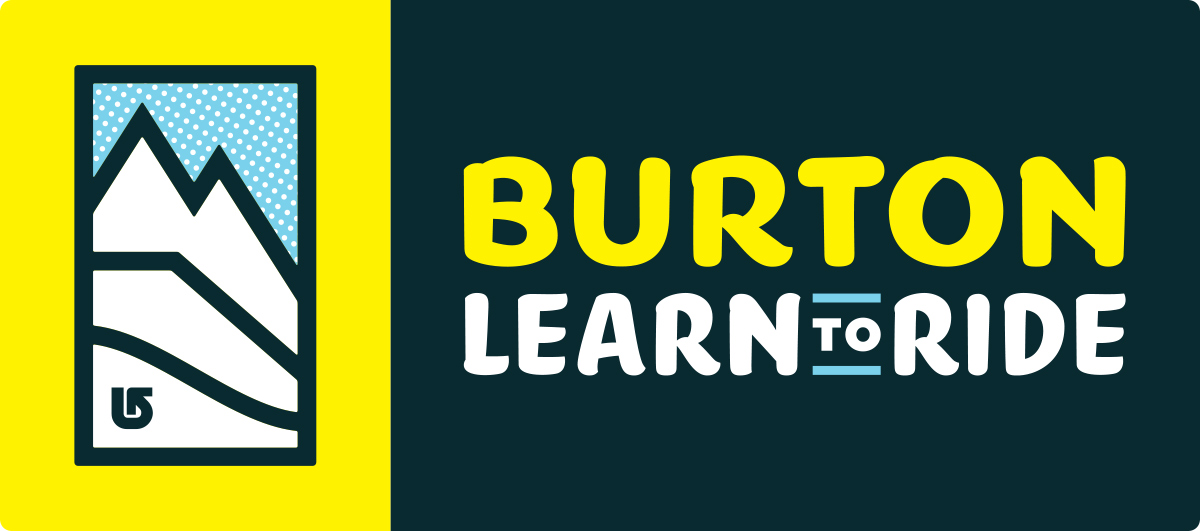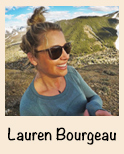 Lauren Bourgeau
Marketing Project and Content Manager, Sun Valley Resort, Idaho
Age: 29
Hometown: Ketchum, Idaho
Words to live by: "Life moves pretty fast. If you don't stop and look around once in a while, you could miss it." – Ferris Bueller

Lauren Bourgeau aims to "push Sun Valley into the future" while still maintaining "that message of history, tradition, and authenticity." Her roots in Sun Valley are deep—it's where her mom was born, and where Lauren grew up skiing. Her affection for the area is obvious. Lauren started working at the resort three years ago, after obtaining her degree in business and marketing from the College of Idaho and taking some time to work and travel in Australia. She says it's "kind of the perfect fit."
What is your favorite job perk?
I love living and working in a place where people love to vacation. And I love the opportunity to be able to ski. It's really easy to just head out in the winter for a couple of laps and still make it into the office for the day.
What's a hot button topic in your department right now?

We are constantly working on new ways to push Sun Valley into the future, through the technology we invest in, our presence on social media platforms, the voice we use in our brand, and trying to nail down what our brand means in the industry and what it means to our customers. We are really just trying to engage that new market of Millennials as the Boomer demographic continues to age.

How do you see resorts tackling the issue of catering to Millennials in the next 10 years?
I think collaborative ski passes, which many resorts offer, have been a pretty good answer to try to encourage more skiers back onto the hill and encourage new skiers into the industry.
And we want to encourage more international visitors, who have the means and the time to travel. During our slower season in January, when not many people from our key market in the States are coming to visit, that is a big time for Australian travellers—they have a holiday during that time. So, we are gearing ski packages toward them to encourage them to book a winter ski destination vacation in Sun Valley.

Tell me about a marketing initiative you've worked on that's been impactful.
We utilize Salesforce Marketing Cloud, and it gives us the ability to really dive into our data so we can see our customers' buying patterns. We get a 360-degree view of the customer. Do they rent skis with us and take ski school lessons every time they come? Are they staying at our property? Being able to delve into that data and really understand who we are talking to has helped us to reengage customers that have been sitting stagnant for a while.
What do you think is the next marketing frontier for ski resorts to conquer?
Mobile platforms—being present where it is convenient to the consumer.
We find that a lot of our consumers are digesting their Sun Valley content via mobile devices, so we want to be accessible to them through that device. We are working on geotargeting and setting up beacons around the resort. So if a guest steps into the base mountain lodge, maybe he or she gets pinged with a message on their mobile device that welcomes them to the lodge and lets them know what the ski conditions are that day. We are trying to enhance the customer experience while they are on resort property as well as pre- and post-stay.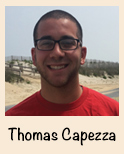 Thomas Capezza
Mountain Operations Supervisor, Mount Peter, N.Y.
Age: 25
Hometown: Warwick, N.Y.
Words to live by: The only person you should try to be better than is the person you were yesterday.

Back when he was 12 years old and working at Mount Peter in a very unofficial capacity, Thomas Capezza used to accept food as payment. Now, as a full-time, year-round mountain ops supervisor, Thomas is more official, but he still loves the food. Thomas grew up near the mountain in Warwick, where he likes being close to his family and appreciates the small-hill, family-friendly vibe at Mount Peter. While he's skied all over the place, there is nowhere else he would rather work.
What is your favorite job perk?
I love my bacon egg and cheese in the morning. The café staff is awesome. They treat us mountain ops guys really well. We get an excellent discount on food.
How did you get into the industry and what keeps you here?
I love to ski. I learned how to ski at Mount Peter. I've been skiing since I was three years old. My mother got a job at Mount Peter, and I started going to work with her. At the age of 13, I started working in rentals as a boot kid. When I was 17, I became the rentals manager. At about 20-years-old, I started helping outside as a mountain ops guy. Nowadays I work on the ski lifts and make snow, that kind of stuff.
The customers are what keep me in the industry. And I love the cold weather. I'd rather it be winter than summer.
What do you think is the biggest issue facing the industry?
Insurance companies and what they try to make you do, especially in rentals. They are pushing for more safety regulations. In New York, the helmet law is a big thing right now. How do you patrol your hill to make sure that kids are actually wearing helmets? And in mountain operations, what you have to pad and not pad, and rope off, and provide signage for—that is becoming more of an issue. Instead of laying fault with the customers, it is always the person at the ski area's fault.
How do you manage these safety regulations?
For us, we make sure we abide by everything they ask for and then go a little beyond that to cover it. And then we perform routine maintenance on everything. Mainly lifts for routine maintenance, to make sure everything is up to code and working properly.
I hear you enjoy learning and implementing new things—what is something new you learned at the mountain this year?
I started to learn how to groom. It is one of the things I've always wanted to learn. We only have one groomer—he's excellent. I've done a bunch of rides with him over the winter while I make snow, and he's been teaching me how to groom and push snow.

Mount Peter doesn't have summer operations, but you are full-time, year-round. How does your role on the hill change depending on the season?
I'd say it's a little more relaxed in summer, but it really isn't. Instead of dealing with customers, I am more of a mechanic. I do a little bit of everything. My job covers such a broad range because we are such a small mountain. I get the best of both worlds. I wish we could make snow all year round, though.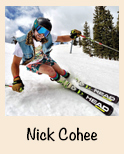 Nick Cohee
Director of Skiing, China Peak Mountain Resort, Calif.
Age: 29
Hometown: Gardnerville, Nev.
Words to live by: "Our greatest glory is not in never falling, but rising every time we fall." —Confucius

If you ask Nick Cohee how he got into the snowsports industry, he'll laugh and tell you he "had no choice." His father, Tim Cohee, has been an industry professional longer than Nick has been alive. But Nick has embraced his fate. He had an impressive ski-racing career that took him all over the world, and after Nick hung up his GS skis at 26, he joined his father at China Peak. "The gear shift to the operational side was a natural transition," says Nick. As China Peak's director of skiing, he does "a little bit of everything," especially marketing and events.
You're often the talent in China Peak's video content—what makes for a compelling marketing video?
It can be a lot of things, but the most important element is the story. That can mean your trip up in the morning—going to your local coffee place, getting up to the mountain, pulling your skis out of the car or off the rack, and going and having a good day—to that extreme, deep, deep snow with big cliffs and back flips. There is always a good story to be told.
Tell me a good story.
Last year, we were setting up for a race, and my buddy was riding with Andy Finch. Andy was an Olympic halfpipe skier—grew up in Fresno, lives in Truckee now—and China Peak is his home resort. We linked up, and [Finch] basically showed me all the nooks and crannies and all the natural features. It was a great day.
What do you think is the biggest issue facing the industry?
Retention, for sure. We spoke about it at the NSAA meeting last year. The skier visitation number has flatlined and/or declined over the last ten years, and it is important that we grab the market share and that we keep reinventing ourselves and stay relevant in the action sports industry.
How do you see resorts tackling retention rates in the next decade?
I think just staying relevant and reinventing ourselves, getting creative with terrain. I sat in with Snow Park Technologies—they did a retreat. We are not building huge things in terrain parks anymore. I think it is important to cater to the "dad park."
The Millennial market is the biggest population in the world right now, and these Millennials are having kids. So maybe get creative with learner-based terrain and fun flow-y parks. Mountain biking has been doing really well over the last couple of years with building parks and really catering to every rider.

What are your thoughts on mountain biking?
China Peak started putting on the California Enduro series a few years ago, and we are considered the crowd favorite. Mountain biking is one of the fastest-growing sports right now. It's something that the ski industry should really pay attention to. We should decide whether we're going to jump on board and invest in our mountain bike parks and extend our mountain bike season.

What's a hot button topic in your department right now?
Drones. China Peak has a firm drone policy, however we regularly see people abusing this policy. They sell some of the top-of-the-line drones in Costco now. You can get a drone for $300 or $400. Everybody wants to be a hero and get a cool shot of themselves skiing down their favorite mountain. On one side, you have risk; on the other side, you have free marketing. If you're going to fly a drone without permission, tag us!
So that's a hot topic. Drones or dogs. Everybody wants to ski with their dog now. We allow dogs, but they must be on a leash and accompanied by their owner. Dog-friendly businesses are on the rise. I'd love to see the resort offer "dog days" in the springtime, or maybe even some uphill skiing events that are dog friendly.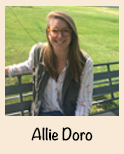 Allie Doro
Director of Snowsports, Holiday Valley Ski Area, N.Y.
Age: 28
Hometown: Ellicottville, N.Y.
Words to live by: Have patience. Be kind. Find a way to laugh.

Allie Doro's nametag reads "Boss Lady," but she really wants one that says, "Leader of Fun." A former NCAA Division I rower and an avid skier, Allie followed her passion for snowsports to Steamboat and Aspen before returning east, to her hometown, where she is climbing fast as a new member of the PSIA-E Development Team and the director of snowsports at Holiday Valley. At the resort, Allie strives to foster an environment where "you can laugh at yourself" and people are excited to come to work everyday.

How did you get into the industry and what keeps you here?
I don't even remember the first time I skied. My whole family grew up skiing—I'm one of six kids. I think what has kept me in it the most is continuous learning. It is one of those sports, like golf, where even if you think you are good, there is always something you can get better at. It's fun to always be learning. It keeps things fresh.

You recently made the PSIA-E Development Team—how does this support your role at Holiday Valley?
I want them to see me struggling and achieving successes.I hope it leads to inspiration for my staff to keep pushing their skiing and riding, teaching, and understanding of their sport. I want to be in it with them, fighting to improve as they go through their certifications.

How does a strong snowsports school support a resort?
One of the biggest misconceptions people have about ski schools is that they just teach you how to ski. I would love to see the trend move to, "Everyday, I could go with an instructor and get better and look at the mountain in a different way." A snowsports school can support the mountain by encouraging guests to look at the mountain differently every time they are on it, always creating excitement and a new experience for clients every day. We are not just here to teach you how to put a ski or snowboard on your foot for the first time.
What is your favorite job perk?
I really like getting to know the insider perspective on what products are coming out. I have worked with a couple different ski companies, and I really enjoy seeing what the next big trend is.

What's a hot button topic in your department right now?
I see a lot of people hiking back east, which I hadn't seen as much in the past. There was a big uphill action when the resorts closed and lifts stopped running. And all winter, a lot of the locals will hike up before the lifts open. That was really cool to see. It's a local camaraderie thing. In a town where we are so guest-centered, it was nice to see us treat ourselves to a little bit of fun in the morning.

What do you think is the biggest issue facing the industry?
These pass package deals are a huge part of how people are connecting with the ski industry right now, and we need to make sure we are looking at that trend and trying to figure out the best way to respond to that.
What do you talk about over après beers?
We are ski geeks. Of course we all go talk about skiing.
<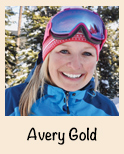 Avery Gold
Marketing Director, Showdown Ski Area, Mont.
Age: 28
Hometown: Great Falls, Mont.
Words to live by: Work like a captain, play like a pirate.

Avery Gold didn't plan to join the family business. Her grandfather owns Showdown Ski Area, and Avery has been around the ski area her whole life. When she took a job as a barista at Showdown straight out of college, Avery thought she would spend a winter making coffee and then move on. Now she's in her third year as marketing director, and she has taken an active role in the growth of the Montana ski and tourism industries.

You're 28 and you serve on three different boards?
Actually, I'm on four boards. I am also the secretary of the Meagher County Rodeo Club. I don't know much about Rodeo, but I can plan a party! And when you live in rural Montana, well—it's been fun. That's in addition to Central Montana Tourism, the Montana Ski Areas Association, and the Intermountain Ski Areas Association [Utah, Idaho, Wyoming, and Montana]. It has been fun to have my career evolve and get involved with these different organizations and associations.

Tell me about your work with the Montana Ski Areas Association.
As marketing chair, my biggest job is being a liaison between the association and the Montana Office of Tourism. This way we can join our efforts to promote winter recreation and, more specifically, skiing in Montana.

The association and the Office of Tourism have cooperated on some marketing opportunities. We give the Office of Tourism insight on things we see at our ski areas and provide input on their winter marketing planning. And, for Showdown, working with the association, the more we can brainstorm and talk to ski areas that are in like-minded situations, the more we can share best practices.
What is your favorite job perk?
Hmm…product testing. Testing the snow.

What's a hot button topic in your department right now?
The ever-changing world of technology and social media. When you are a one-woman marketing show, that need for constantly updated, fresh content is a big job.
What do you think is the biggest issue facing the industry?
The constant struggle to create new skiers. We really push that here at Showdown. We really try to make it beginner-friendly, with awesome, flexible lesson packages. We try to build solid skiers here.
How do you see resorts tackling this issue of low conversion rates in the next decade?
I think it is difficult because we are not just competing with other ski areas; we are competing with other sports. So I think we need to be on the top of people's minds and remind them that skiing is here.
And a big thing for Montana is that Montana winters are long. People that love to ski also love winter. I think it makes the year a lot more fun for them.
Tell me about your most memorable customer encounter.
We had a guy who followed Google Maps to get to the next town, and Google Maps told him the way to get to there was to drive over the ski hill. So I was leaving the ski area one night and I look down this road that is a ski run that goes to one of our chairlifts, and there is a car out on the ski run because Google told him to go there. I had to call our snowcat driver, and the snowcat driver had to come all the way back out here to the mountain to rescue the guy. And I cannot find on Google Maps how it told [this guy] to go down this road, but that was hysterical.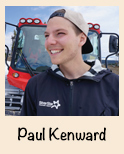 Paul Kenward
Events and Terrain Park Manager, Silver Star Resort, B.C.
Age: 27
Hometown: White Rock, B.C.
Words to live by: The ski and snowboard industry is fueled by passion. When that no longer exists, neither will we, the passionate.

A committed hockey player, Paul Kenward spent more time on the ice as a kid than in the Canadian pow. Toward the end of high school, though, something changed. Paul got a job parking cars at Silver Star. He has not missed a winter season there since. After working his way through several departments, Paul found his passion in terrain parks and grooming. As the events and terrain park manager—a combination that Paul says "works surprisingly well"—Paul is now at Silver Star year-round. He is equally likely to be setting up an event as to be out scoping the slope with the park crew.

You wear two different managerial hats—how do you merge them?
We have a small events team. So I think a huge benefit is that we can take the terrain park staff and use them for things like digging, especially for the terrain park-related events that we do. And then the same thing with the events team, if the park guys need an extra hand shoveling when there has been a huge snowfall, we can get the events people out there. The roles go hand in hand.

What's a hot button topic in your department right now?
Style events in the park. It is an interesting area in the ski industry right now. We are definitely seeing a decline, at least in our area, of people entering slopestyle, big air, and things like that because they already know who is going to win. People are looking for family-oriented events with a freestyle aspect to them.
What trends are you seeing in terrain parks?
Looking at terrain parks all across North America right now, the trend is going toward less gnarly features. As far as rails and things, not being so high off the ground anymore. And people are building more transitions—going back to that skateboard style. That is going to help bring people back into the sport because they feel safe doing it, but they are having fun.
And education is a huge part of it as well—trying to educate guests. We see a lot of young kids arguing with older people who come in and don't see the park the same way.
How do we improve park education?
We went and made up signs that say "No Carving Zone" and put them right across the entrance to the park. Terrain park staff were up at the top, and people stopped and asked questions. That gave people the opportunity to talk with and learn from us. We were able to explain that everyone is welcome in here, but you can't be carving down the landing, and things like that.
What is the biggest issue facing the industry?
Retention and getting new people, for sure.
How do you see resorts tackling retention in the next 10 years?
A huge part is pricing going up for season passes and day tickets, but people aren't making more money. We definitely need to look at making it more affordable for people to get into the sport.
And also having events that aren't just ski- and snowboard-related. In the winter we do this annual "Light Up," where we turn on all the Christmas lights. It's definitely one of my favorite events, and one of the busiest nights at the resort for the whole season.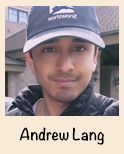 Andrew Lang
Director of Development Finance, Alterra Mountain Company
(Title at the time of nomination: Senior Manager of Strategy and Development, Snowshoe Mountain, W.Va.)
Age: 27
Hometown: New York, N.Y.
Words to live by: Work hard, play hard.

Andrew Lang didn't want a reputation as "the snow guy." But when you build a snowmaking model as comprehensive as the one he developed for Snowshoe, that reputation is hard to avoid. Andrew now understands snowmaking on the atomic level, but his background is in finance. A city boy, Andrew fell in love with Virginia and West Virginia when he headed south to university. The ski industry wasn't on his radar until he took a job at Snowshoe after growing tired of working at a Fortune 500 company. A recent promotion has taken him west to Colorado.
How did you get into the snowsports industry?
I had never actually skied before I worked at Snowshoe. Within months of taking that job, though, I had fallen in love with industry. A lot of people think the industry is very narrow, but the more you get into the more you realize how broad it is. It really opened my eyes to a lot of different lines of business. I got better finance experience at a ski resort than I would have at any financial company.

What do you think is the biggest issue facing the industry?
There is no doubt in my mind that it is the climate; it is always going to be a threat to the industry. This is one of the most weather-dependent industries that I am aware of. One way for the industry to keep up with climate change is paying attention to the political atmosphere and trying to affect change and use our influence in legislation. But that can only take us so far. As an industry, we have to adapt technologically. Snowmaking is huge.

Tell me about the snowmaking model you built while you were at Snowshoe.
My goal was to make a model and a research paper that would become the snowmaking bible for the company. I put all my data together in an Excel model that could take into account every variable you could think of. I tested it across 10 years for a bunch of different snow gun setups for different systems with different strategies, and finally came to what the best setup would be. One of the deeper achievements of that project at Snowshoe is the cost efficiency we are going to be achieving. And, as a result of this project, we are cutting our coal-generated kilowatt-hours at least in half, reducing our carbon footprint.

In your new role at Alterra, what are the opportunities?
The opportunity is there for us to bring efficiency. We have a very savvy background in the company in financial management, real estate development, and hospitality management. There is also the operator skill set of snowmaking and lift strategy. You mesh these together, and you have huge potential for these resorts that are being limited right now to capitalize on these development opportunities. I know a lot of people are saying consolidations are bad for the industry—and there are pros and cons—but I think it is going to grow the industry as a whole.

What is your favorite job perk?
I get to travel to every resort. That is probably my favorite new perk. My favorite perk is still skiing for free, though.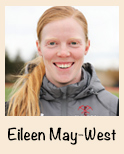 Eileen May-West
Program Manager, Wasatch Adaptive Sports, Utah
Age: 29
Hometown: Southington, Conn.
Words to live by: Be fully present in each moment; it's the only one you have.

After an internship with US Paralympics, Eileen May-West realized she wanted to build a career in adaptive sports. A collegiate lacrosse player, Eileen coached lacrosse while earning her Masters in Recreational Therapy. A summer internship took Eileen to Utah. She decided to stay and work with Wasatch Adaptive Sports for a winter. After 700 inches of snow fell that year, she made the move permanent. As the program manager for Wasatch Adaptive, Eileen facilitates year-round recreation for people with disabilities.
How did you get into the industry and what keeps you here?
A volunteer position with Adaptive Sports Partners of the North Country at Cannon Mountain [N.H.] was really my first experience with the ski industry. My main passion is for adaptive sports and helping people with disabilities find recreation passions. Wasatch Adaptive's main focus is independence. We teach skiing to people with disabilities. We don't really teach adaptive skiing. I love their philosophy.

What's a hot button topic in your field right now?
Adaptive skiing is growing like crazy, and more people are aware that they can come skiing. The hot button topic is how do we serve them? Is it by just providing a fun experience? Or is it by really teaching them how to ski independently?
What do you think is the biggest issue facing the industry?
Our early season lack of snow was a big challenge for our programs. And I think that climate change and shifting temperatures and seasons are something we are trying to plan for, in terms of what terrain we can use and where snowmaking is. And accessibility is always in the forefront of what we are doing.
How do you see resorts tackling these issues?
The best way to tackle any problem is to focus on what you can control. Whether it is technology or terrain improvements, or technology on the adaptive equipment side.
How do you view partnerships between ski schools and adaptive programs?
We really couldn't do what we do without Snowbird: we are housed here, they provide us an office, and they provide in-kind donations to us in terms of logistical support. But it is hard to see it as feasible for every ski resort in the country to have an adaptive program, just from a resource perspective. We also provide lessons at Alta and Sundance. And in the same sense, if there is a small resort nearby that is closest and easiest for someone to get to, us being able to travel there and support a client is huge. Ultimately, we want the access for people with disabilities to be as equal as possible to what you and I have.
What is something you would like people to know about adaptive sports?
The importance of universal design. There are people with disabilities that access every aspect of a ski resort. In your marketing materials, do you provide closed captioning for someone that is deaf? Or one example I like to give is, if you have a ramp outside your front door and stairs, why do you shovel the stairs first? People always say, "More people use the stairs." But the people that use the stairs can use the ramp. So, it is universal access to do the ramp first.
What is your favorite job perk?
Our students' smiles are pretty much all the reward I need, but getting to go on early trams at Snowbird doesn't suck, either.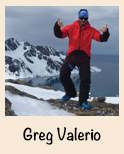 Greg Valerio
Bike Park & Mountain Sports Shop Supervisor, Windham Mountain Resort, N.Y.
Age: 29
Hometown: Windham, N.Y.
Words to live by: There is no limit on how amazing life can be; no best days, only epic moments that drive you to be humble, live deeper, and go further.

Greg Valerio recently won a trip to go backcountry skiing in Norway. That made him a little nervous because, well, he's a snowboarder. Greg started working at Windham at just 14 years old. After college he moved to Tahoe, and then left the snow to live in Hawaii where he learned to surf. Eventually, though, he made his way back to Windham. Now, he is full-time at the resort as the bike park and sports shop supervisor. Somewhere in all of this, Greg found time to learn to ski. And although he is comparatively new to alpine, he'll be clicking into a pair of planks for his trip above the Arctic Circle.

What brought you back to Windham?
When I left there wasn't a lot going on here. What brought me back was the growth in my hometown. More people are starting to live here, and the events the town puts on are awesome to see because they're bringing in so many people. There is an event that our local shop puts on called The Best Cyclist in the Universe. It is a three part cycling event: you do a downhill at Windham's bike park, a 30-mile road ride, and a 15-mile cross-country race on the community trails. I competed last year. It's a really fun race.

You're a local. How important is it for mountains to have a strong relationship with their local communities?
I think it is huge. When I grew up, the mountain was a huge part of my life. We had this program called Ski Tuesday, and that is what got me into the whole world of snow. I think bringing the community up into the resort is a great way to spread the word and get people hyped on the season. And a lot of people in the community have businesses, so they become marketers as well.

What do you think is the biggest issue facing the industry?
The biggest challenge is to keep up with the weather and what Mother Nature throws at us.
How do you see resorts tackling the issue of unreliable weather in the next 10 years?
Doing exactly what we are trying to do here—adding other interesting and exciting options outside the ski world. In the spring and the fall, you need to figure out other things to do with your facilities. A bike park is right up that alley. The idea is to bring in other streams of income in the off-season. I feel like a successful summer operation will make it less stressful going into the winter season.

What's a hot button topic in your department right now?
Trail expansion. Because we had our trails for the UCI World Cup already established, we decided to develop our expert terrain from the top of the mountain and gather those already experienced riders. We wanted to get them to come regularly. Now, we are expanding out to the learning terrain.
What is your favorite job perk?
My favorite parts of my jobs are on hill. In the winter, I get to go ski and test things for our demo center. In the summer, I have to get out there and see how the bike trails are breaking in and what maintenance we need to do.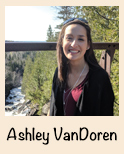 Ashley VanDoren
Human Resources Coordinator, Lutsen Mountains, Minn.
Age: 23
Hometown: Lutsen, Minn.
Words to live by: Believe in yourself, dream, try, do good.

Ashley VanDoren excels at Excel. She has created and operates a massive spreadsheet that allows her to optimize the scheduling of Lutsen Mountains' entire staff. But she isn't just at the computer; she's also got her boots on the ground. Ashley understands the resort on the macro and micro levels. A Lutsen native, she grew up in Lutsen's "blink and you've missed it" downtown. She moved to Duluth for college, but after graduating Ashley came back to the resort, where she now enjoys getting out to ski on those quiet spring days and taking season pass photos for familiar faces.

How did you get into the industry and what keeps you here?
Lutsen is one of the bigger employers here in Cook County. I was in high school when I started, and I was just working at the front desk as a summer job. When I came back from college, I was looking for something that was more of a profession. I worked with our group sales director. And I grew within the company and found my way into human resources.
I really like how different everyday is. Here at Lutsen we have both a winter season and a summer season. And the people I work with are great.

What's a hot button topic in your department right now?
A big topic on my end is visas—H2Bs, J1s, that kind of thing. It keeps me on my toes with the different laws, different applications and all the stuff that keeps changing. It's something we have to address each season because, with this being a seasonal business in a rural area, a lot of times we need that extra help during our peak seasons.

Tell me about the scheduling matrix and staffing templates you developed.
What I spend a lot of my time doing is pumping in equations and seeing what they churn out for staffing. I have a lovely, humongous Excel spreadsheet with each of the departments and then equations in there to trigger staffing numbers. It is all varied in there by department and based on past data for that day of the week or that holiday period. I focus on that to create our centralized schedule here because we have a lot of people who work in and out of different departments.

We have people who are cross-trained and willing to go to our food service for lunch because that is where clients are now, and then they go back to their primary department at the end of the day. In this area, not everyone wants to drive 20 miles to come in for a three- or four-hour shift in the ticket office to then drive home. We play on that to both fill our needs and make sure we are adequately serving our customers and fulfill an employee's expectation for his or her workweek.

You also jump between departments at peak times—what are the benefits?
From a scheduling standpoint, it is really important for me to know what these departments are looking like and what the traffic looks like. And one of the things my dad taught me is that "You cannot ask someone to do something you aren't willing to do." So I want to make sure that I am willing to do that half shift that I am asking someone to do, or I am willing to move across departments as I am asking these other people to do