The Timberline program focuses on management and technology, covering business topics relevant to park managers along with technology updates to the latest machines from PistenBully and Prinoth, as well as snow and fleet management systems. Campers will also experience dedicated one-on-one on-hill operator coaching from industry veterans to help refine their park building skills. Cutter's Camp west at Timberline, Mt. Hood is a five-day program. Throughout the week attendees experience a combination of classroom sessions and on-hill workshops.

---
2018 SESSION HIGHLIGHTS: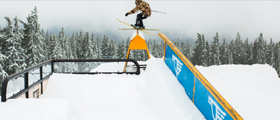 ---
RISK MANAGEMENT: Procedures for opening, closing, and testing will be examined with experts from Safehold Special Risk and Willis, as well as ASDA attorneys. How do you test? How do you train to test? What should and shouldn't be included in your logs? We will examine the good, the bad, and the ugly through roundtables and mock depositions.
---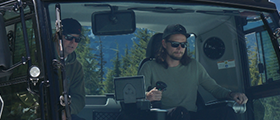 ---
ONE-ON-ONE COACHING: Campers who are looking to sharpen their operator skills will have the opportunity to schedule multiple hours of operator time in one of the 14 cats with our teams of skilled on-hill coaches to refind their building techniques.
---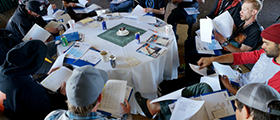 ---
PARK MANAGEMENT & PLANNING: Campers will experience a deep dive into post-season assessment and pre-seaon planning for budgeting, staffing, fleet maintenance and management, and events. Attendees will develop strategic checklists to prepare for the season ahead.
---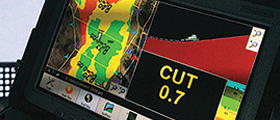 ---
FLEET & SNOWDEPT TECHNOLOGY: Advances in technology are changing the way terrain parks are built, groomed, and managed. It gives operators and managers more accuracy, accountability, and efficiency. In the classroom and in demos on-hill, we will take a closer look at all the technologies and tools available.
---
THE FOLLOWING TOPICS ARE ALSO COVERED AT CAMP THROUGH SESSIONS AND INTERACTIVE WORKSHOPS:
---
• Risk Management & mock depositions
• NSAA Freestyle Terrain Resource guide updates
• Lessons learned from terrain park court cases
• Creating a budget and financial planning for park programs
• Events and contests
• Design and construction of snow and man-made features
• Pre- and post-loss risk management strategies for your park program
• Social media and parks
• Snow science: how to get the most from your product
• Guest education
• Staff training
… and much, much more.
---