The five-day spring program for terrain park professionals features on-hill and classroom workshops, including the return of one-on-one on-hill operator coaching, Park Challenge workshops, and in-depth discussions on event ROI, communication, risk management, design, construction, and much more. Registration is now open for Cutter's Camp 2019.

2019 SESSION HIGHLIGHTS: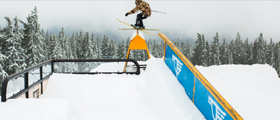 ---
RISK MANAGEMENT: The in's and out's of policy and procedure will be examined with experts from leading insurance companies and ASDA attorneys. Questions on topics such as testing and documentation will be covered through interactive sessions and roundtable discussions.
---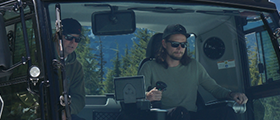 ---
ONE-ON-ONE COACHING: Campers will have the opportunity to sharpen their operator skills during a four hour one-on-one session with one of our on-hill coaches to refine their building and maintenance techniques.
---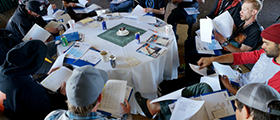 ---
PARK MANAGEMENT & PLANNING: Campers will deep dive into a post-season assessment and pre-season planning for budgeting, staffing, training, fleet maintenance, events, and more.
---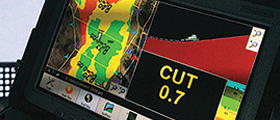 ---
FLEET & SNOWDEPTH TECHNOLOGY: Advances in technology are changing the way terrain parks are built, groomed, and managed. It gives operators and managers more accuracy, accountability, and efficiency. In the classroom and in demos on-hill, we will take a closer look at all the technologies and tools available.
---
---
NEW! PRO ACADEMY OPERATOR TRAINING: Cutter's Camp has partnered with Pro Academy to offer a facilitated training module to provide campers with knowledge ranging from the technical functions and controls of a snow groomer to correct operation and the basics of snow grooming. Campers who elect to participate in this arrival day session will receive a Pro Academy certificate following completion of the course and take home a discount code for operators at their home resorts to participate in the Pro Academy online training modules. This session will be conducted by a certified Pro Academy trainer and is only available at Cutter's Camp.
---
THE FOLLOWING TOPICS ARE ALSO COVERED AT CAMP THROUGH SESSIONS AND INTERACTIVE WORKSHOPS:
---
· Risk management
· Financial planning
· Hosting successful events and contests
· Design and construction of snow- and man-made features
· Pre- and post-loss risk management strategies
· Social media and parks
· Snow science
· NSAA Freestyle Terrain Resource Guide practicum
· Strategies for increasing participation
· Measuring ROI
· Progression
· Machine operation and maintenance
· Staff and guest education

…and much, much more.
---

---