Want to stay caught up on the latest in Terrain Parks? Take the Cutter's Camp Virtual Refresher.

It's safe to say, this winter will present unique challenges unlike any faced before. A successful outcome hinges on creativity and teamwork to overcome the challenges of the season. Get your team started on the right foot by participating in the Cutter's Camp Virtual Refresher­-an interactive course designed specifically for terrain park professionals.
SAM and Effective Edge have partnered to create a program that helps terrain park professionals prepare for the challenges of the upcoming season. This digital, self-paced course is a combination of live sessions and video modules accessible by mobile, laptop, or tablet.
Session Highlights:
Operating in a COVID Winter: Kickoff Roundtable
Where are we today and where do we go from here? This kickoff roundtable takes a look at what terrain park managers can expect during a COVID winter and where terrain parks and enhanced terrain fit into this coming season.
Speakers: Mike Bettera, Effective Edge; Olivia Rowan, SAM Magazine; Hugh Reynolds, Snow Operating; Shawn Carney, Vail, Colo.; and Jay Scambio, Loon Mountain Resort, N.H.
Moderated by Mark Sullivan, The Snowboard Project
Risk Management
Members of the insurance, ASDA and risk management community will review special considerations for this winter for terrain park staff.
The Business of Parks
Mapping out the business of parks and how terrain parks can not only survive, but thrive, in a COVID year.
Speakers: Ryan Wormsbecker, Big Bear Mountain Resort, Calif.; Mike Schiapani, Northstar California, Calif.
Moderated by Mike Bettera, Effective Edge
ASTM Update
An update on the ASTM F24 Freestyle Terrain working group.
Speaker: Elia Hamilton, Terrain Concepts, LLC.
Snowsports & Parks
What are the challenges facing Snowsports Schools as it relates to parks and enhanced terrain? Why should terrain parks be concerned with supporting Snowsports School programs? This panel discussion will dive into the relationship between Snowsports School and Terrain Parks and how the two programs can work together through challenging times.
Speakers: Dan Healy, Sierra-at-Tahoe, Calif.; TJ Dawoud, Boreal, Calif.; Joey Carey, Killington, Vt.; Eric Lipton, Snow Operating
Moderated by Mike Bettera, Effective Edge
Terrain Park Managers Roundtable
This popular session held at Cutter's Camp every year will happen at our fall refresher via Zoom. Ken Gaitor of Snowshoe Resort, W.V., will help us work through the challenges and opportunities this winter with his unique style of moderating.
Why Participate?
Your team will be under a lot of pressure personally and professionally. Make sure they are ready to be part of the solution to the challenges of this winter. These are extraordinary times and your team can do extraordinary things with the right foundation of tools.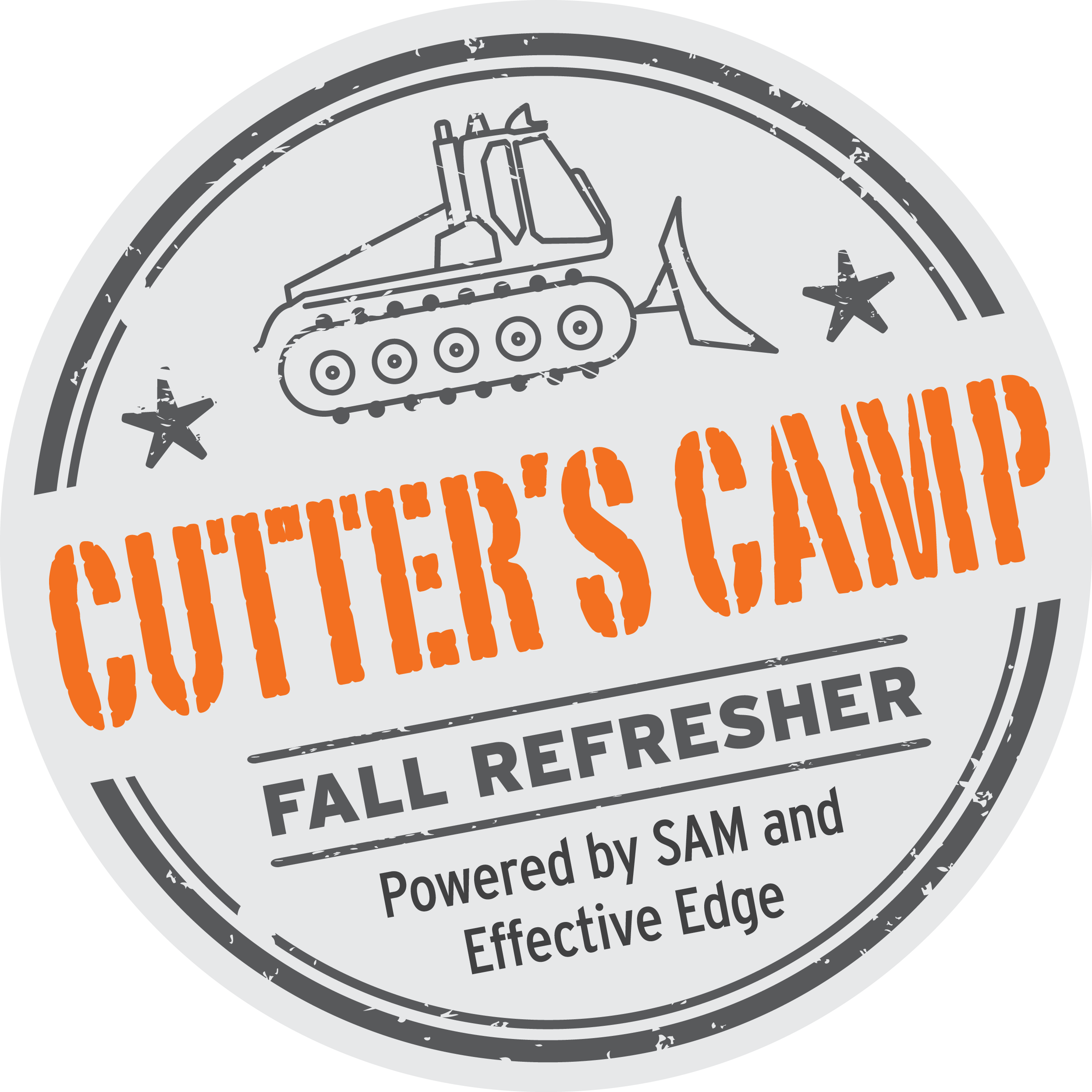 Camp Partners