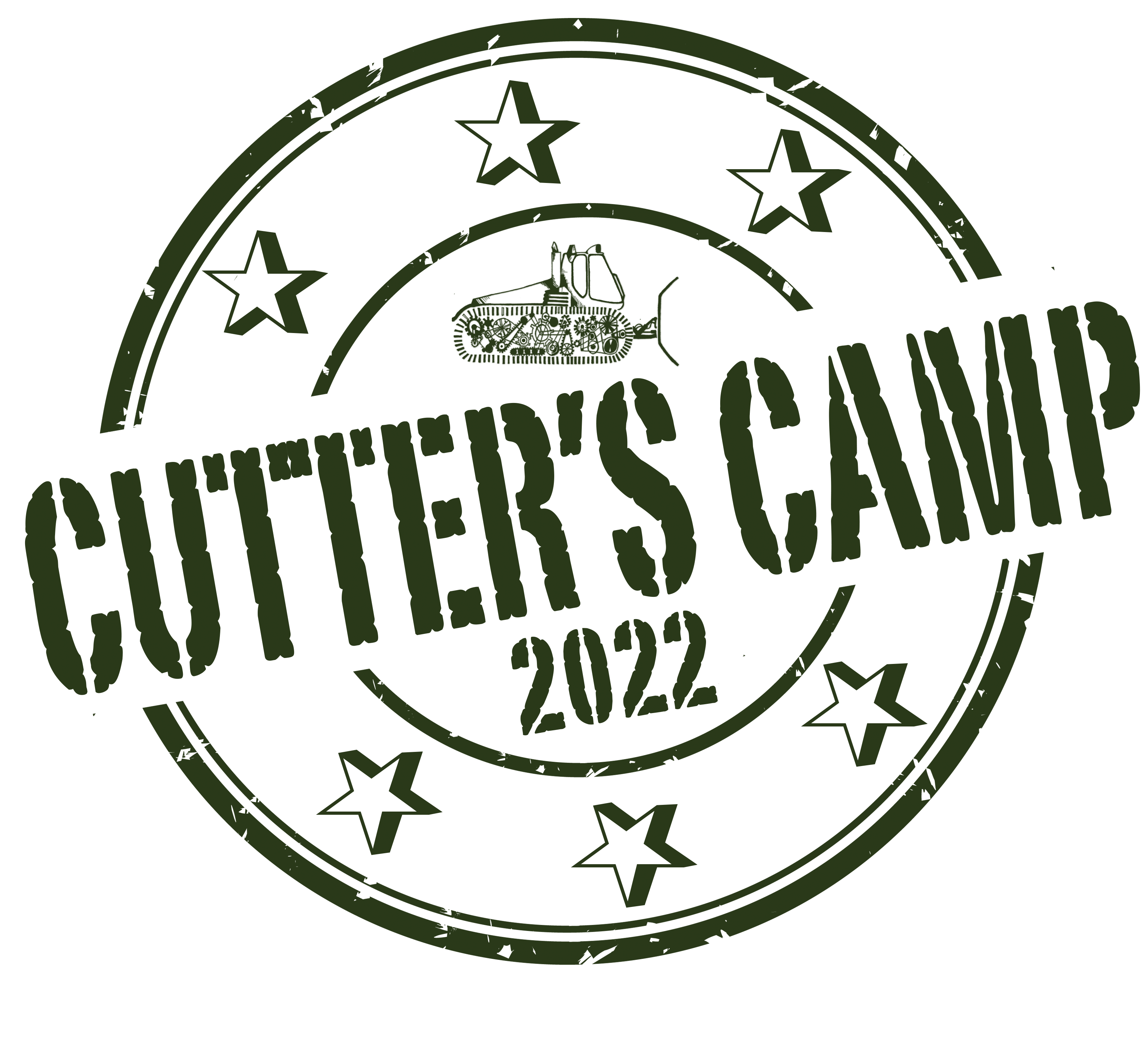 We are excited to be back for 2022!
>> REGISTRATION IS OPEN <<
CUTTER'S CAMP 2022
MAY 16-20 — TIMBERLINE LODGE, OR

Since 2003, Cutter's Camp has fostered an open dialogue between terrain park managers, staff, industry experts, and suppliers from around the world. The week-long spring program for terrain park professionals features on-hill and classroom workshops, with a continued focus on the business of terrain parks, risk management, design/build, and much more. Plus, on-hill, one-on-one coaching and demos of the latest machines and snow management systems from PistenBully and Prinoth. Camp is a five-day, all-inclusive program and includes four nights of lodging, meals, classroom sessions, on-hill workshops, on-hill building and coaching, airport transfers to and from PDX airport, networking activities, grooming demos, and welcome bag. >> Click here for a schedule-at-a-glance. Questions: E-mail jack@saminfo.com 


---


2022 SESSION HIGHLIGHTS

WHO IS IN OUR PARKS?
A common theme from park managers across North America is an increase in more entry-level customers in our parks. Do you look at them as a nuisance or an opportunity to bring more people into your terrain parks? How do you educate and help them advance to the next level? Are your operators and park crew onboard and understand considerations in building for skill level in your parks? We will dive into a proper feature-sizing mix for guests of all levels.


BUSINESS OF PARKS
Your park program is like running a business. You have 
to
 create a plan, communicate that plan to your team and management, allocate budgets and resources, and execute the plan. Industry veterans Mike Bettera and Kevin Laverty of Effective Edge will take campers through the process of how to develop a progressive, sustainable, business-diving program, designed to achieve and keep their competitive edge. 


THE NEW LANDSCAPE OF TERRAIN FEATURE DESIGN
Since the beginning, freestyle terrain has evolved and been refined through progression, failure, and breakthroughs. The creative spark that influenced parks in the beginning is now pushing the limits of event designs, and parks are benefitting. This innovation, coupled with innovations in equipment, has allowed for new ideas and opportunities to create freestyle offerings for all user levels and support the continued growth of our industry.


ATTRACTING AND RETAINING GROOMING TEAMS 


Finding, training, and managing a grooming crew is an industry-wide challenge. Industry 

veterans 

and resort leaders

 will share and discuss three frameworks for building up your grooming team.

MENTAL HEALTH

This job takes a toll under normal circumstances. Add a pandemic that has impacted business and personal lives, and a historic labor shortage, and we have a serious burnout issue that is turning into a mental health crisis. We don't have a deep well of operator talent, so we have to take care of the crew we have. In this roundtable with experts and operators we will talk about how to take care of yourself and your team and learn what signs to look out for and how to advocate for help.


ASTM RESOURCE GUIDE UPDATE & JUMP MEASUREMENT
Members of the terrain park resource taskforce will share the latest news and updates on the ASTM standards for jump measurement and terrain park design. 


ONE-ON-ONE COACHING
Back by popular demand, the intensive one-on-one on-hill coaching gives each camper a concentrated block of cat-time, building in the park on-hill with a top park builder. Campers have the opportunity to ask all their burning questions, get veteran tips and advice, and hone their operating skills. Whether you have one year or eight
+ 
years of experience as an operator, you choose what you and your coach focus on. You are in the driver's seat!


PROGRESSION / LEARNING PARKS

This workshop will take campers through how to take your never-evers to the next level quickly. Successful parks with guest progression in mind increase your park's ROI. We will explore how to make simple features more interesting and feature lines that encourage natural progression. We will talk about ways to sync your parks with snowsports to help drive ROI and guest experience.


COMMUNICATION
Communication is a soft skill that can often get overlooked. In this 
session,
experts and industry leaders will share what they have learned and the in's and out's of effective communication—whether it's communicating with marketing, 
management
, or across departments.


RISK MANAGEMENT
The in's and out's of 
terrain park risk management
 will be examined with experts from leading insurance companies and ASDA attorneys. Topics will include the main areas that impact terrain park litigation, including: education, warning, design, construction, maintenance, and supervision.


ADDITIONAL CAMP SESSIONS INCLUDE:
• Terrain Park Managers Roundtable
• Hosting successful events and contests in your park
• Design and construction of snow and man-made features
• Pre- and post-loss risk management strategies for your park program
• Social media and parks
• Snow science: how to get the most from your product
• Strategies for growing participation
• Machine operation and maintenance
• Documentation and logs
...AND MUCH MORE!