The Cutter's Camp Fall Refresher will be led by industry experts.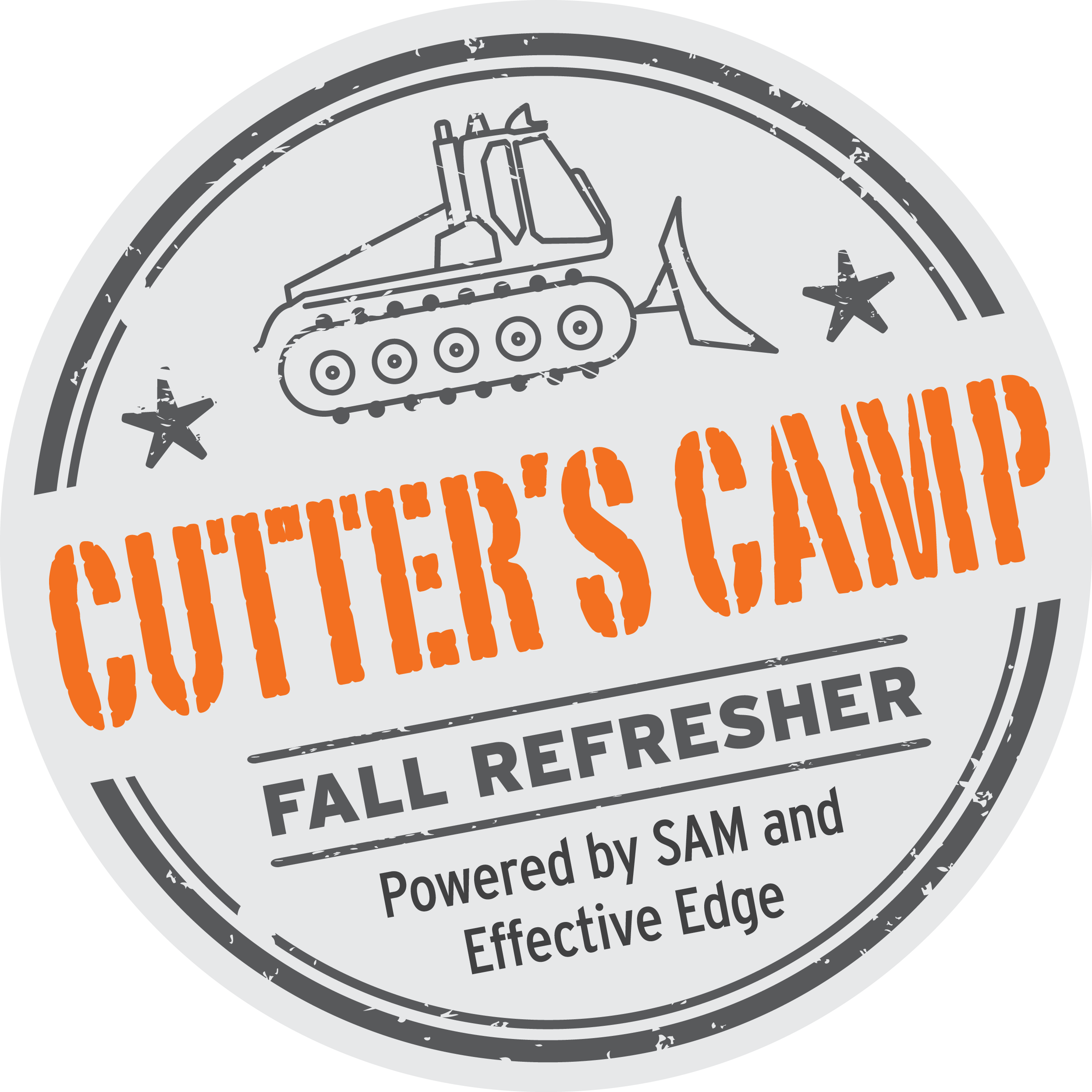 Michael L. Bettera | Effective Edge
Michael is the owner of Effective Edge. He has worked closely with resort partners across the U.S. to keep them current with regard to industry trends, as well as through the creation of new, innovative projects, and terrain park risk management for the past two decades. His specialty is signature resort projects and programs, including the public Peace Park at Killington and Boreal, The Streets at Seven Springs, Global Burton Stash parks, and Adventure Slopes. He has worked with more than 60 resorts around the globe, is a former head coach at Waterville Valley, N.H., and has served as a judge at events including the Burton U.S. Open. His career in the resort industry started in 1988 as one of the early snowboard instructors and a member of PSIA.
Joey Carey | Killington, Vt.
Joey grew up ski racing and working at Pats Peak, N.H., before heading off to college at the University of Maine-Farmington. While attending UMF as a ski industries program student he worked at Sugarloaf, and completed his PSIA level 3 certification. Upon graduation, Joey moved to Copper, Colo., where he started as an instructor in his first season before he was promoted to supervisor. While at Copper, Joey ran the Scooters youth program, which has more than 600 participants, and later managed the Woodward Copper ski & snowboard summer camp. Seeking new challenges, Joey accepted a job at Boreal, Woodward Tahoe, and Soda Springs in California. While there he also became an examiner on the PSIA-W education staff. Currently, Joey is the youth sports manager at Killington, overseeing youth snowsports programs, mountain bike school & camps, Woodward resort integration, and is a member if the PSIA-E education staff. Joey was a SAM Summit Series mentee in 2019.
Shawn Carney | Vail, Colo.
Currently the senior manager of mountain operations at Vail Resorts. Shawn is also an experienced Event Manager with a demonstrated history of working in the leisure, travel & tourism industry. Skilled in Event Management, Leadership, Sports Marketing, Tourism, and Social Media. Strong operations professional with a Bachelor of Science (BS) focused in Parks, Recreation and Leisure Facilities Management from University of Wisconsin-La Crosse.
TJ Dawoud | Boreal, Calif.
TJ Dawoud is director of mountain operations for Boreal Mountain Resort. Dawoud has 14 years of industry experience. He most recently served as the director of Unbound terrain parks and event operations at Mammoth Mountain, Calif.
Ken Gaitor | Snowshoe, W.V.
Ken grew up playing on the mountains of West Virginia and started skating everything he could in 1985. In '97, he became Brighton's park manager, working there for six years. In '03, he became Mount Snow's freestyle terrain manager until 2009. In 2010, Ken returned to wild and wonderful West Virginia to become Snowshoe's director of operations. In this role he oversees terrain parks, mountain operations, and mountain planning.
Elia Hamilton
Elia began building jumps for his Tonka trucks as early as he can remember. He was kicked off the school ski team in '92 for skipping practice to build jumps, and started building professionally at Mount Snow in 1998. Elia became the director of freestyle terrain for American Skiing Company in 2003, and in 2005 became the mountain manager at Mount Snow. Elia was appointed director of freestyle terrain for Peak Resorts in 2011, and was most recently VP of terrain development.
Dan Healy | Sierra-at-Tahoe, Calif.
Dan Healy is the snowsports director for Sierra-at-Tahoe and oversees both adult and children's ski & ride school operations, daycare, and the competition services department. He is also on the PSIA-AASI Western Board of Directors.
Kevin Laverty | Effective Edge
Kevin grew up in New Jersey riding Mountain Creek. He started working at Heavenly in '06, and then as park crew in summer '07 for New Zealand's Cardrona Alpine Resort. After many back-to-back seasons in New Zealand and Tahoe, he moved to Colorado, where he served as terrain park manager at Keystone and terrain park best practice lead for Vail Resorts. He's worked on projects such as the Burton NZ Open, Junior World Championships Cardrona, Superpark, Ms. Superpark, Dew Tour Street, FIS World Cups, and Winter X Games. He is now a professional consultant for Effective Edge.
Eric Lipton | Snow Operating
Eric is the chief operating officer of Snow Operating. He is a 3-term member of the PSIA-AASI National Alpine team, and a seasoned ski pro over over 20 years. Eric has traveled throughout the country (and the world) coaching coaches, instructors, and US Ski Team athletes on the finer points of sliding on snow. Eric has a background in business management, having owned and operated a multi-facted retail operation outside the ski industry and is a Lean Six Sigma Black Belt.
Hugh Reynolds | Snow Operating
Hugh brings over 10 years of Marketing and Sales experience to the SNOW Team. Prior to joining SNOW, Hugh was the Director of Marketing at Mountain Creek Resort in Vernon, NJ.
Jay Scambio | Loon Mountain Resort, N.H.
Jay has been working in the ski industry for 20 years, starting as a snowboard instructor at Loon Mountain Resort in New Hampshire, then moving on to managing its world-class terrain park program. He most recently oversaw all terrain parks, snowsports, and adventure sport operations as the Director of Mountain Sport Development for Boyne Resorts before taking the reigns at Loon Mountain as president and general manager. He is an active member in NSAA working to improve terrain park, snowsports, and mountain bike operations at resorts nationwide. Jay was a mentor for the 2018 SAM Summit Series.
Mike Schiapani | Northstar California, Calif.
Mike Schiapani has been involved with building terrain parks since he joined Northstar California in 2002. He's been the terrain park manager since 2010. He's also worked on a variety of projects for Snow Park Technologies since 2005 and recently spent two summers as terrain park manager for the High Cascade/Windells ski and snowboard camps at Mt. Hood, Ore.
Mark Sullivan | The Snowboard Project
Mark Sullivan is the guest moderator for Cutter's Camp. Mark has had a career in snowboard media spanning more than 30 years. From starting zines to running Snowboarder magazine and starting SNOWBOARD Magazine. Most recently, Mark has launched The Snowboard Project, a podcast dedicated to snowboarding and the learning experiences that can be derived from participating in the sport. Mark has been an Olympic announcer for five seperate Olympic games and television host. Mark currently resides in Alaska.
Ryan Wormsbecker | Big Bear Mountain Resort, Calif.
Ryan Wormsbecker's is the Terrain Park Director at Big Bear Mountain Resort. His experience includes designing, building and managing terrain parks for both Snow Summit and Bear Mountain, currently referred to as Big Bear Mountain Resort. One of Alterra resort's flag ship action sports mecas, BBMR has topped both the Park and Ride Poll as well as the TWS Resort Poll for many years. WIth one of the largest inventory of some 250 + features, cutting edge events, and an experienced team using state-of-the-art equipment to provide a progressive environment for all guest levels. Ryan is part of the NSAA Freestyle Terrain Park Committee, Bike Director at BBMR, and has worked on large scale events such as Snowboarder Mag's Superpark.
Safehold Special Risk
Safehold Special Risk tailors insurance to the unique needs of mountain resort operators. Safehold has been a partner of Cutter's Camp since the beginning to support the risk management education of terrain park professionals.

Camp Partners