Celebrating its 40th year of educating ski area personnel, the Lift Maintenance Seminar (LMS) welcomed the biggest crowd in its history at this year's event, held April 18-20 at Jiminy Peak, Mass. More than 420 participants from about 70 different ski areas came to expand their knowledge about chairlift and surface lift operation, maintenance, safety, risk management, and more, as well as sessions that covered snowmaking, staffing, and other mountain operations subjects.
Jiminy Peak COO Paul Maloney said the larger-than-normal crowd was also more engaged than any he's seen before. The group was very active asking questions and being involved in the sessions, which spurred conversation and reinforced the event's slogan: "Safety through shared knowledge."
Experts from all facets of the industry, and beyond, led more than 50 different classes during the seminar. These included representatives from the U.S. Forest Service, insurance carriers, chairlift and snowmaking manufacturers, engineers, electricians, and resort staffers from as far as Snowmass to as nearby as Mount Snow.
Several of the classes during the three-day event were standing room only. Classes covered a variety of focuses for mechanics and electricians, including an intro to wire rope, AC motors, DC motors, variable frequency drives, and gearbox maintenance. Other sessions included "Meet Your Lift Inspector," "Basic Ski Lift Math and Physics," and an adaptive lift evacuation workshop.
There was some play to go along with all the learning, too. Tuesday afternoon featured the annual fishing derby, archery shoot, complementary rides on Jiminy's mountain coaster and climbing on its aerial adventure course. A full helping of wings, pizza, and beer followed the activities.
Wednesday evening was the annual awards ceremony. The marquee "Mechanic of the Year" award trophy, which has been given every year to an outstanding resort tech, and returned by that tech the following year with his or her own unique addition to the trophy, was retired in honor of the late Dave McPhee. McPhee was a mechanic at Nashoba Valley, Mass., for more than 50 years, and had attended all 39 LMS events during his long career. He died in November in a work accident.
LMS continues to play a vital role in educating mountain operations staff. If the increased attendance this year is any sign of the times, resorts recognize the importance of training and education for some of their most vital staff members.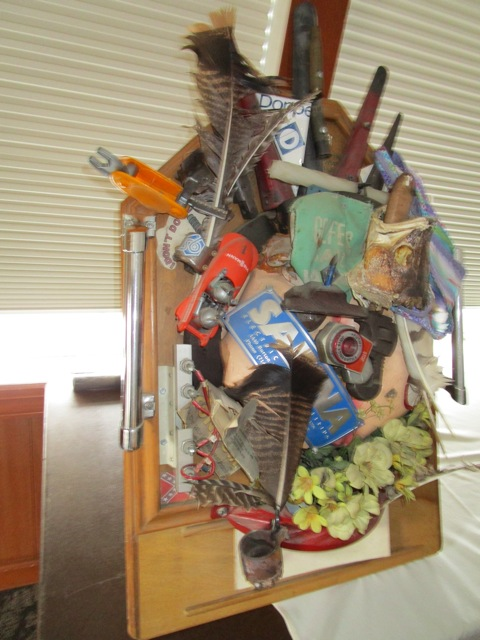 Every year, the winner of LMS Mechanic of the Year adds something to the trophy before returning it. The trophy was retired this year in honor of the late Dave McPhee.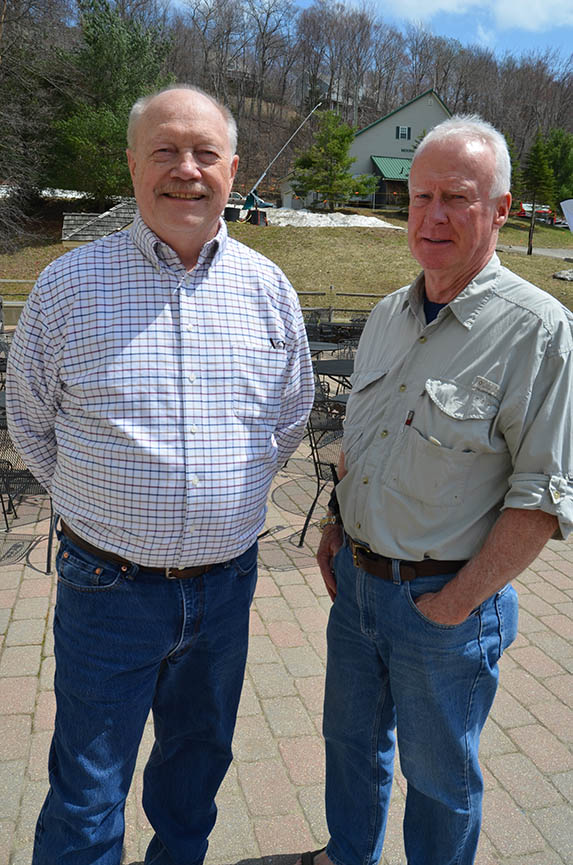 Two of the main organizers of LMS: Sid Roslund, NSAA director of technical services; and Jiminy Peak COO Paul Maloney.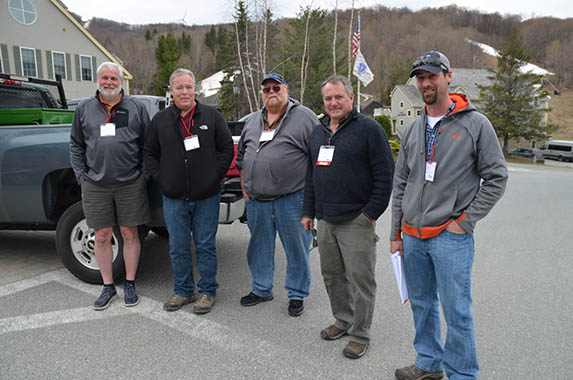 Pete Kavanagh of Star Lifts talks shop with the gang.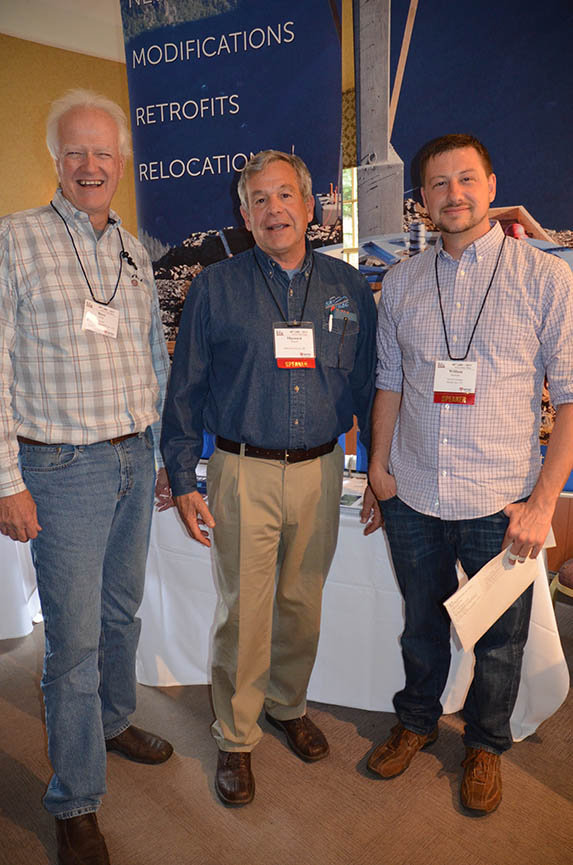 A group of experts enjoying the trade show (L to R): Dave Kelly, Magic Carpet, Inc.; Maynard Russell, MCR Services LLC; William Hartman, Skytrac, Inc.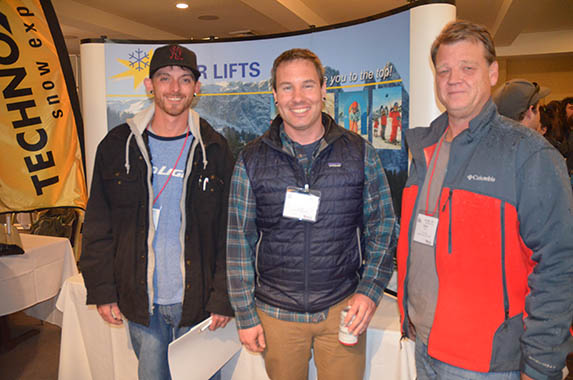 A trio of attendees checking out the trade show.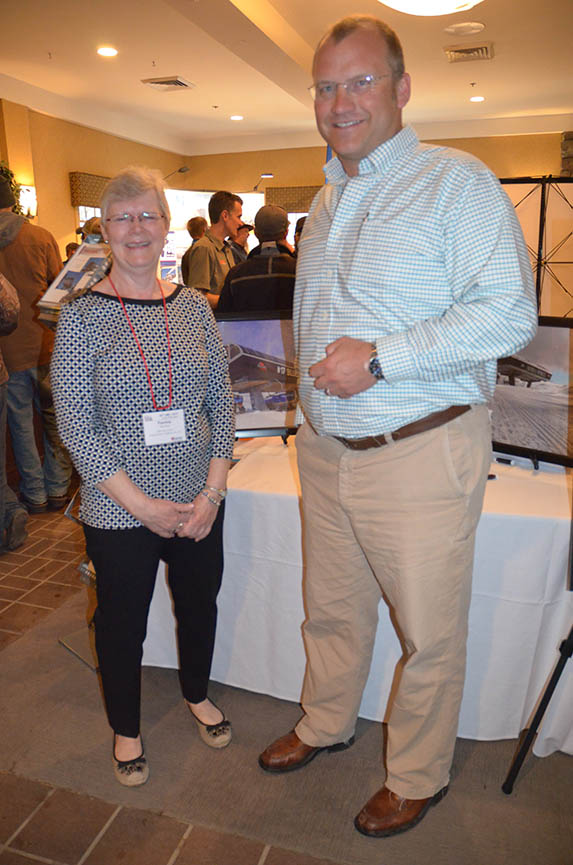 Patti Dykeman of Leitner Poma of America chats with Pats Peak GM Kris Blomback.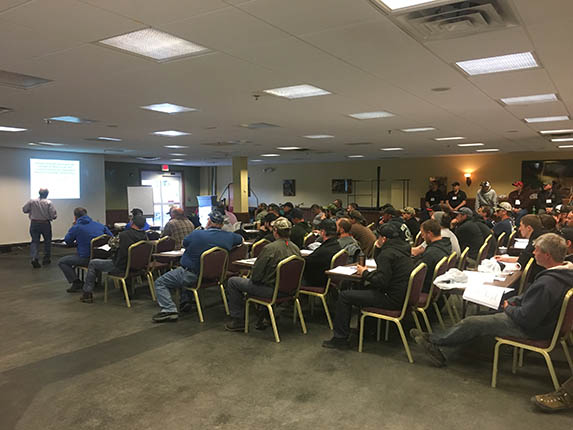 Neville Sachs leads a session about aging machinery in front of a standing room only crowd.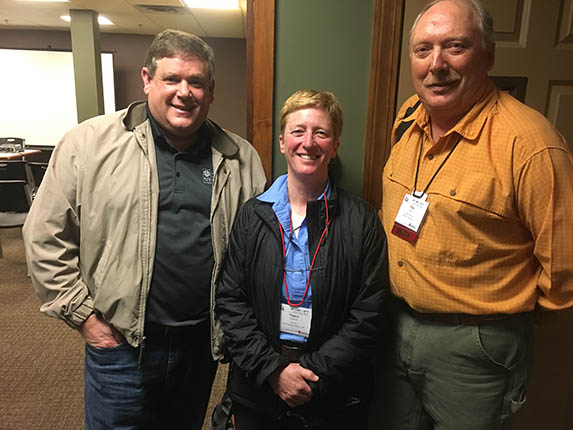 Following their session titled "Meet Your Lift Inspectors," (L to R): Maine Chief Inspector John Burpee; from New Hampshire, Inspector Nancy Ettelson; Vermont Passenger Tramway Supervisor Mike Nellis.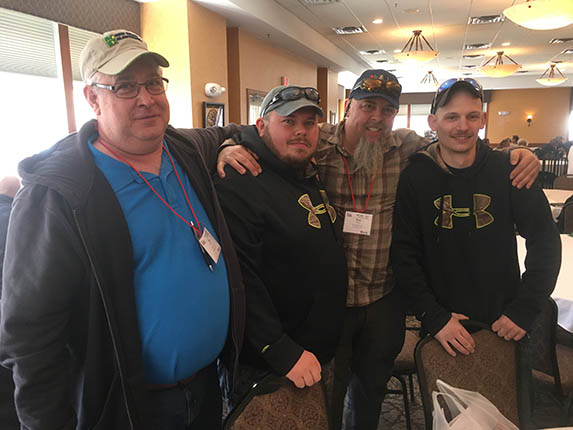 The crew from Snowshoe made the 14-hour drive up from West Virginia to attend LMS.