SAM Magazine—June 7, 2019, Jay Peak, Vt.—The Vermont Ski Areas Association (Ski Vermont) held its annual meeting at Jay Peak Resort, June 5-6, 2019, a gathering that welcomed 190 attendees from resorts, brands, and tourism. Ski Vermont revealed 2018-19 total skier visits in the state reached 4.1 million, up 5.2 percent year-over-year.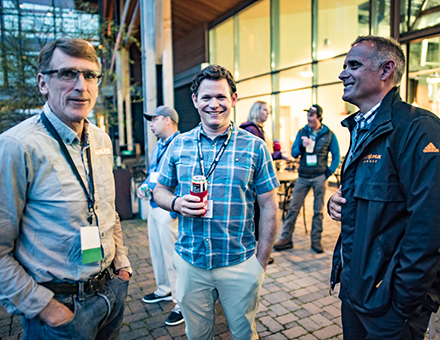 "From early openings with unprecedented amounts of terrain all the way through to a seemingly never-ending spring of soft bumps and goggle tans, it was a great season—historic and unforgettable," said Ski Vermont president Molly Mahar.
Ski Vermont shared success stories of the season and announced a diversity initiative, welcoming speaker Peggy Allen, president of the National Brotherhood of Skiers (NBS). Peggy encouraged member of audience to get over their fear of addressing diversity and have open and honest conversations with minority groups about their representation within the industry. She also shared the history of NBS, its mission to support African American competitive skiers and riders, and its Youth Fest festival, which brings young NBS members together on the mountain.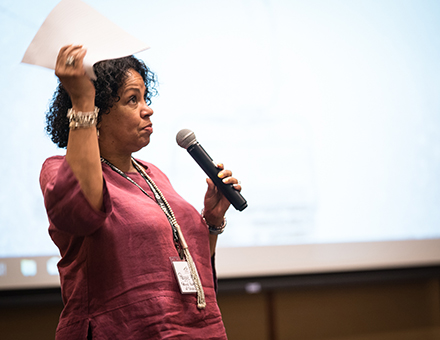 Watch the inspiring video about the Brotherhood.
Other speakers included NSAA president Kelly Pawlak, who reinforced NSAA's missions to combat climate change with the Climate Coalition and growth by continuing to attract beginners, but also taking a close look at core, lapsed, and revival skiers and riders. She also discussed the formation of the Mountain Foundation, a non-profit organization that will provide grants for employees to attend 15 industry events.
Ski Vermont Industry Awards were given to Eric Friedman, marketing director at Mad River Glen, who was the voice of the community for 24 seasons;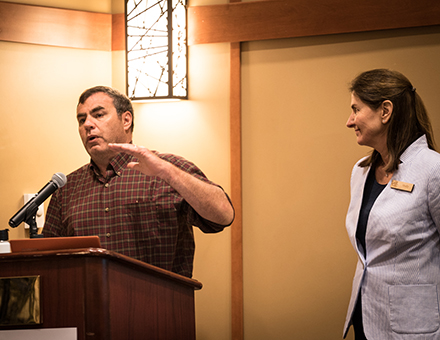 Rob Megnin, director of sales and marketing at Killington Resort, who is retiring after a full career in the industry; and Tracy Taylor, business development and special projects manager at Killington Resort, who is retiring after starting his career at Killington in 1987.
Other awards bestowed at the meeting included an Industry Champion Award to Cabot Creamery—celebrating its 100th anniversary this year—for its many years of partnership with Ski Vermont and tremendous support in furthering the Vermont brand. A Friend of the Industry Award went to Rick Spear, former president of Leitner-Poma of America, another longtime supporter of the Vermont ski industry.
Photo courtesy of Dave Gibson. View more on Facebook.