In SAM's monthly Snow People, we highlight recent happenings to people who are part of the mountain resort industry. This time around, we've combined July and August. For even more updates on industry people, be sure to read News & Views in each and every issue of SAM Magazine.
TESS HOBBS, SNOWBIRD, UTAH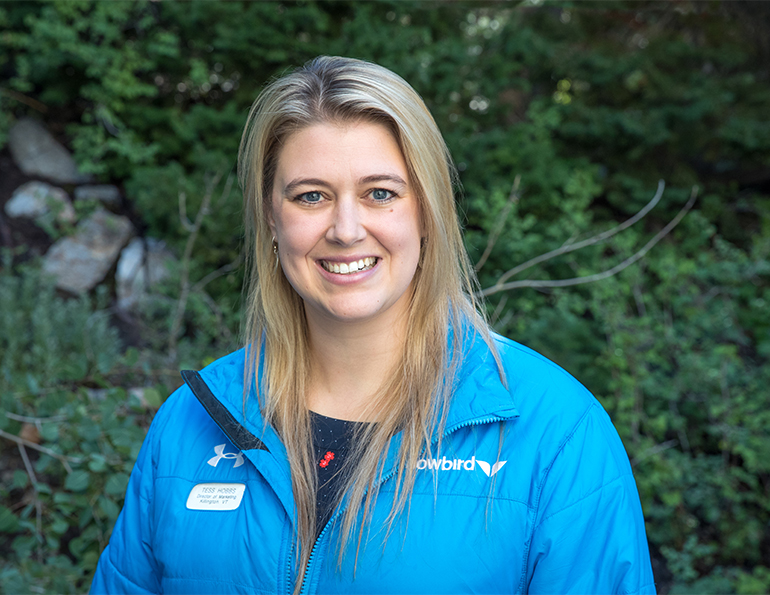 Tess Hobbs
Tess Hobbs has been promoted to the director of marketing role at Snowbird, Utah. She will oversee the resort's advertising, branding, events, communications and partnerships. Hobbs has more than a decade of marketing experience and previously served as the assistant director of marketing at Snowbird. She was instrumental in helping to drive Snowbird's award-winning One Star campaign. Hobbs was part of the SAM "10 Under 30" class of 2014 and participated in the SAM Summit Series.
"I'm excited to work and ski alongside Tess, who will be a wonderful addition to Snowbird's leadership team," said Snowbird general manager Dave Fields.
KILLINGTON RESORT, VT
Killington Resort, Vt., has promoted three employees to its executive team. Amy Laramie was named director of communications, events and special projects; Dave Beckwith was promoted to director of golf and snow sports; and Jordan Spear will serve as director of marketing, sales and reservations. The moves come in the midst of significant capital improvements at Killington and Pico.
"Killington has the opportunity to continue growing as a year-round destination and we need leaders who understand the organization and industry," said Mike Solimano, president and GM of Killington Resort and Pico Mountain. "We're thrilled to be able to promote from within as we continue to build a strong, passionate team."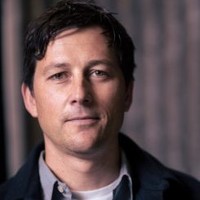 Tyler LaMotteTYLER LAMOTTE, JACKSON HOLE MOUNTAIN RESORT, WY
In July, Jackson Hole Mountain Resort (JHMR) added Tyler LaMotte to its senior leadership team as chief brand officer. He was most recently the chief marketing officer of Keen Footwear in Portland, Ore. "I am thrilled and honored to be joining such a passionate team at JHMR and the incredible mountain community that makes Jackson such a special place," LaMotte said.
In his newly created role, LaMotte leads the development and execution of brand marketing activation and guest engagement across all communication platforms, channels, and programs.
MYLES URBANSKI, BROMLEY MOUNTAIN, VT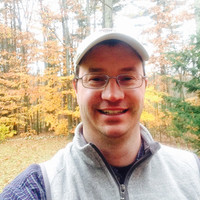 Myles Urbanski
Myles Urbanski has been named director of property services for Bromley Mountain Resort. Urbanski has served as assistant property services manager since 2015. The promotion comes after Bromley's long-time property services director, Patrick Gordon, announced his plans to retire October 1.
"This gives us the unique opportunity to have a seamless transition," said Bromley president Bill Cairns. "We have been fortunate to have Pat at the helm with his years of dedicated service, and as he steps down, we are excited for Myles to pick up the baton and look toward the future."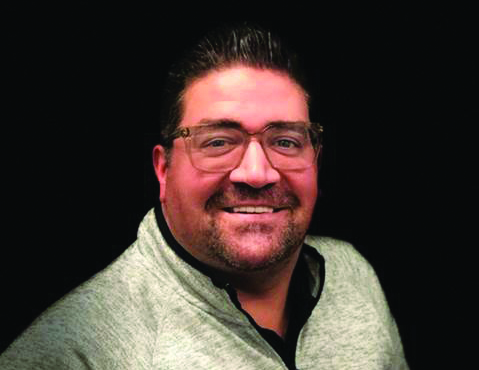 David VercellinDAVID VERCELLIN, PARK CITY MOUNTAIN, UTAH
David Vercellin has been appointed senior director of mountain dining for Park City Mountain. Vercellin started Monday, Aug. 5, replacing former senior director Deirdra Walsh, who was recently promoted to vice president and general manager of Northstar California Resort. Vercellin is responsible for overall operations of the Park City Mountain dining division.
MT. WASHINGTON, B.C.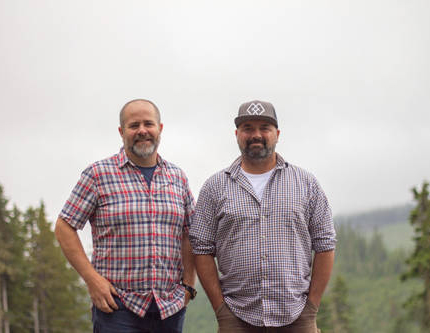 Daniel Caley and Layne Marett
Mt. Washington on Vancouver Island, British Columbia, added two members to its senior executive team. Longtime employee Daniel Caley was named director of maintenance and facilities. Layne Marett was hired as the director of mountain operations. Caley began at Mt. Washington in 1993 and most recently served as maintenance manager. Layne joins the Mt. Washington team with operational experience from previous leadership roles at Mt. Seymour and North Sore mountains.
ABBY CHAFEE, VERMONT SKI AND SNOWBOARD MUSEUM, VT
Abby Chafee has been appointed as the new executive director of the Vermont Ski and Snowboard Museum in Stowe, Vt. Chafee has experience managing events in the snowsports industry and consulting in the nonprofit sector. "We anticipate that her infectious enthusiasm for skiing and riding, her extensive leadership and fundraising experience will mesh well with the Museum's goals for the future," said museum board co-chairs Poppy Gall and Greg Morrill.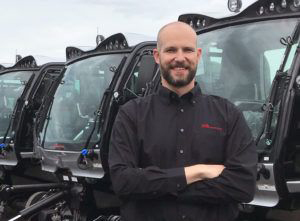 Walter PiekarzWALTER PIEKARZ, PRINOTH, QC
Prinoth has named Walter Piekarz vice president of sales, snow groomers, North America. Piekarz, who started his career as a civil engineer, joined the Prinoth team in September 2016 as sales representative for the Northeast U.S. He was promoted to sales manager for all of the East and Midwest in 2018.
"We are very confident that Walter will take on this new challenge with great enthusiasm," said Christian Nagele, chief sales officer for Snow Groomers at Prinoth.
HEATHER B. FRIED, NATIONAL SKI AREAS ASSOCIATION, CO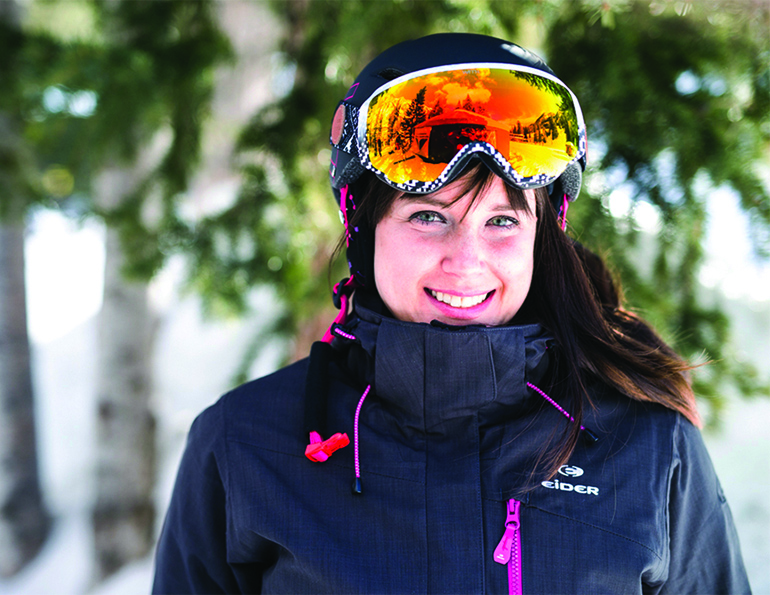 Heather b. Fried
Heather B. Fried has been named editor-in-chief of NSAA Journal. Fall 2019 will be Fried's first issue at the helm of National Ski Areas Association's publication. Fried brings nearly 15 years of journalism and publishing experience to the association, including roles with both consumer-focused and industry trade publications. She most recently served as the managing editor for Mountain News/OnTheSnow.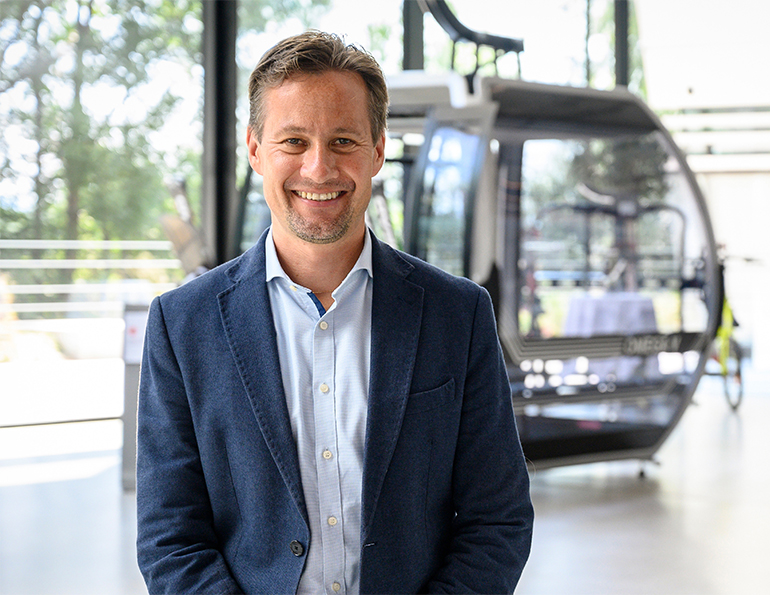 Jürgen PichlerJÜRGEN PICHLER, DOPPELMAYR, AUSTRIA
Doppelmayr has named Jürgen Pichler as its new head of marketing, effective Aug. 1. Most recently, Pichler was marketing director for global lighting solutions provider Tridonic GmbH & Co. KG. "Working with my team to strengthen existing values and contribute a new impetus in the areas of marketing and communication will be a fantastic role," said Pichler.
PAUL SCANLON, PISTENBULLY, MN
PistenBully promoted Paul Scanlon to mid-western regional sales and operations manager. Scanlon succeeds Paul Swanson, who retired June 10. Scanlon has been with Kässbohrer, PistenBully's parent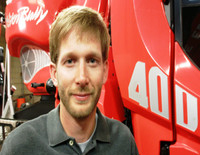 PAUL SCANLONcompany, for 14 years, first as a service representative and then as a Midwest sales rep.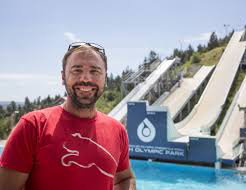 Vladimir LebedevVLADIMIR LEBEDEV, U.S. SKI & SNOWBOARD, UTAH
U.S. Ski & Snowboard named Vladimir Lebedev head aerials coach for the U.S. Freestyle Ski Team. Lebedev takes over the position from Emily Cook, who served as interim head coach following the departure of Todd Ossian in May after a nine-year tenure. Lebedev is an Olympic bronze medalist. He previously served as a World Cup coach for the U.S. Moguls Team.
NELSON SANTRY, HKD SNOWMAKERS, MA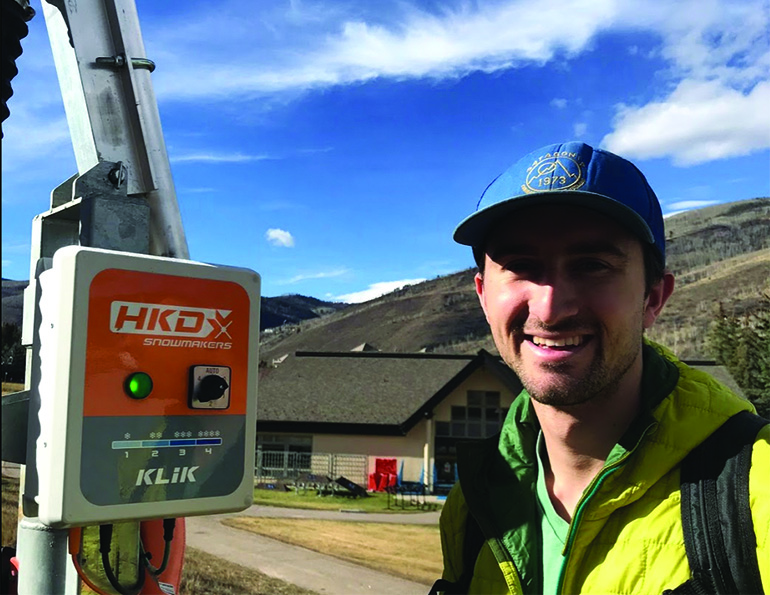 Nelson Santry
Nelson Santry joined HKD Snowmakers to help further develop the iSno product line to harness snowmaking data and enable snowmaking teams to leverage the latest technology in industrial automation. Santry previously worked for Telsa, where he designed and launched new process automation and IT solutions for the assembly line, warehouses, and inbound and outbound logistics teams.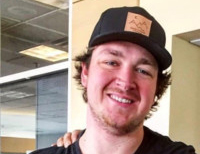 Stephen BrownSTEPHEN BROWN, ATOMIC SKI USA, UTAH
Stephen Brown is the new western region community marketing associate for Atomic Ski USA. Based out of Ogden, Utah, Brown spent the last several seasons as the western competition manager for Fischer Ski. During this time, Brown managed competition sales programs and consumer events in the West, facilitated magazine ski tests, and directed the summer test center at Mt. Hood. At Atomic, Brown joins senior community marketing manager, Paul Guimmond, and Eastern community marketing associate, Kristen Kilchenstein, on the team.
JUSTIN HEANUE, BLIZZARD TECNICA USA, NH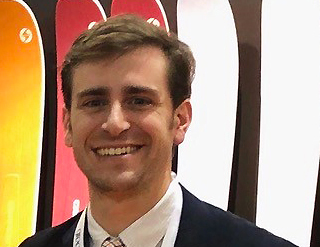 Justin Heanue
Blizzard Tecnica USA promoted Justin Heanue to national sales manager. As the national sales manager, Heanue will drive continued sales success by working closely with specialty retailers, the Blizzard Tecnica sales force and the in-house team. Heanue was previously a sales associate with Dave Kleeschulte, working with Nordica, POC, Level Gloves, Sidas, and le bent, and, before that, he was a Mid-Atlantic promotional rep for Nordica USA.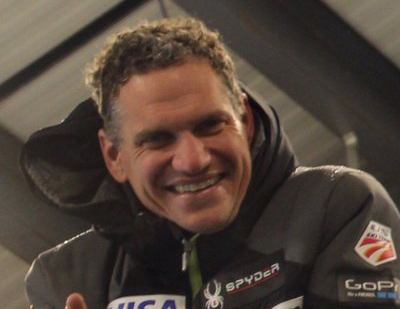 Luke BodensteinerLUKE BODENSTEINER, U.S. SKI & SNOWBOARD, UTAH
Luke Bodensteiner, U.S. Ski & Snowboard's chief of sport, left his post on July 15. He had been part of U.S. Ski & Snowboard as both an athlete and a highly valued member of staff since 1986 when he was first named to the U.S. Cross Country Ski Team.
"On behalf of our whole team, in particular, the hundreds of athletes who have worked with Luke over his decades with U.S. Ski & Snowboard, I want to thank Luke for his hard work, passion, vision, and determination to make our athletes the best in the world," said U.S. Ski & Snowboard president and CEO Tiger Shaw. Bodensteiner's role has not yet been filled, and Shaw has assumed much of Bodensteiner's duties.
KEVIN NICHOL, ONTARIO SNOW RESORTS ASSOCIATION, ON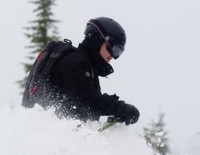 Kevin Nichol
Kevin Nichol will assume the role of president of the Ontario Snow Resorts Association (OSRA) in September. Current president Bruce Haynes will transition to retirement later this year. Nichol has worked with ski areas across the country in operational, programming, risk management and consultant roles.
AWARDS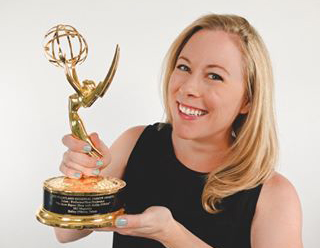 Halley O'BrienHALLEY O'BRIEN, regional emmy
Halley O'Brien, host of The Snow Report Show, won a Regional Emmy for her work as on-camera talent during the show's 2018-2019 run. This was O'Brien's fifth nomination and first win. "I am so over-the-moon excited! I honestly can't believe it," O'Brien told The Snow Report Show partner SKI Magazine. "The entire staff of SKI Magazine is thrilled to see her receive the recognition she deserves by winning this Emmy for on-screen talent," said SKI Magazine digital content editor Jon Jay.
WARREN SPARKS, CSA AWARD of merit
Warren Sparks was recently recognized with the CSA Award of Merit for his innovative leadership, commitment to continuous improvement and unparalleled contributions to safety through passenger ropeway standards. Warren has spent many years on the CWSAA Z98 Passenger Ropeways and C22.1-18 Electrical code committees.
BOB WHEATON, spirit of hospitality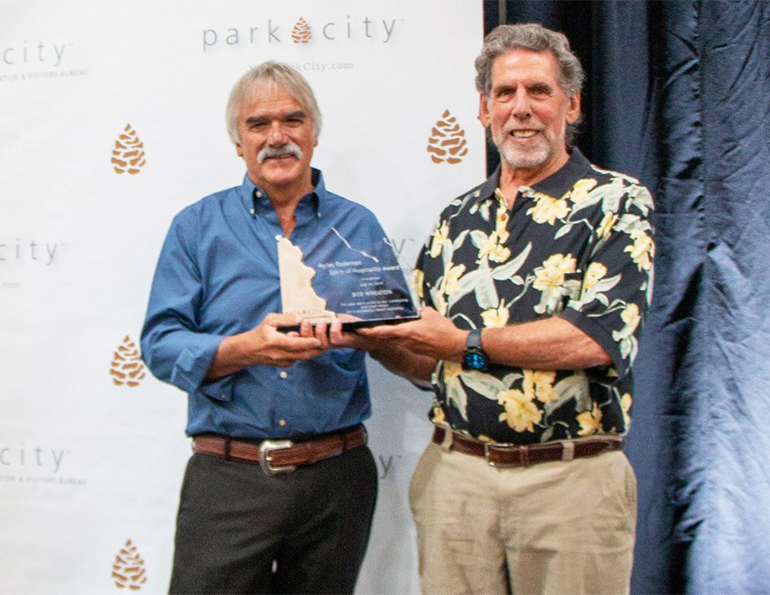 Bob Wheaton (left)
Bob Wheaton, former president and chief operating officer of Deer Valley, was honored by the Park City Chamber / Bureau with the Myles Redemen Spirit of Hospitality Award. Wheaton, who moved to Park City in 1979 and was at Deer Valley for more than three decades, played a key role in transforming sleepy Park City into one of the most famous destinations in North America.
OBITUARIES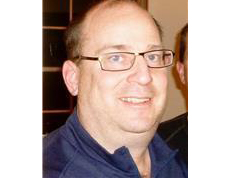 John BreseeJOHN BRESEE
Backcountry.com founder and former Powder magazine editor John Bresee died at age 53. Bresee grew up in Vermont where he attended Johnson State College. He moved to Utah after graduating. He built Backcountry.com while working at Snowbird. Backcountry.com remained Bresee's passion, even as he went on to become the editor of Powder magazine. Bresee was an avid skier and an animated storyteller. He is survived by two children, Thomas Pendleton "Penn" Bresee (13) and Lucy Lhotse Alair Sachs (3).
SHERMAN ROBERT POPPEN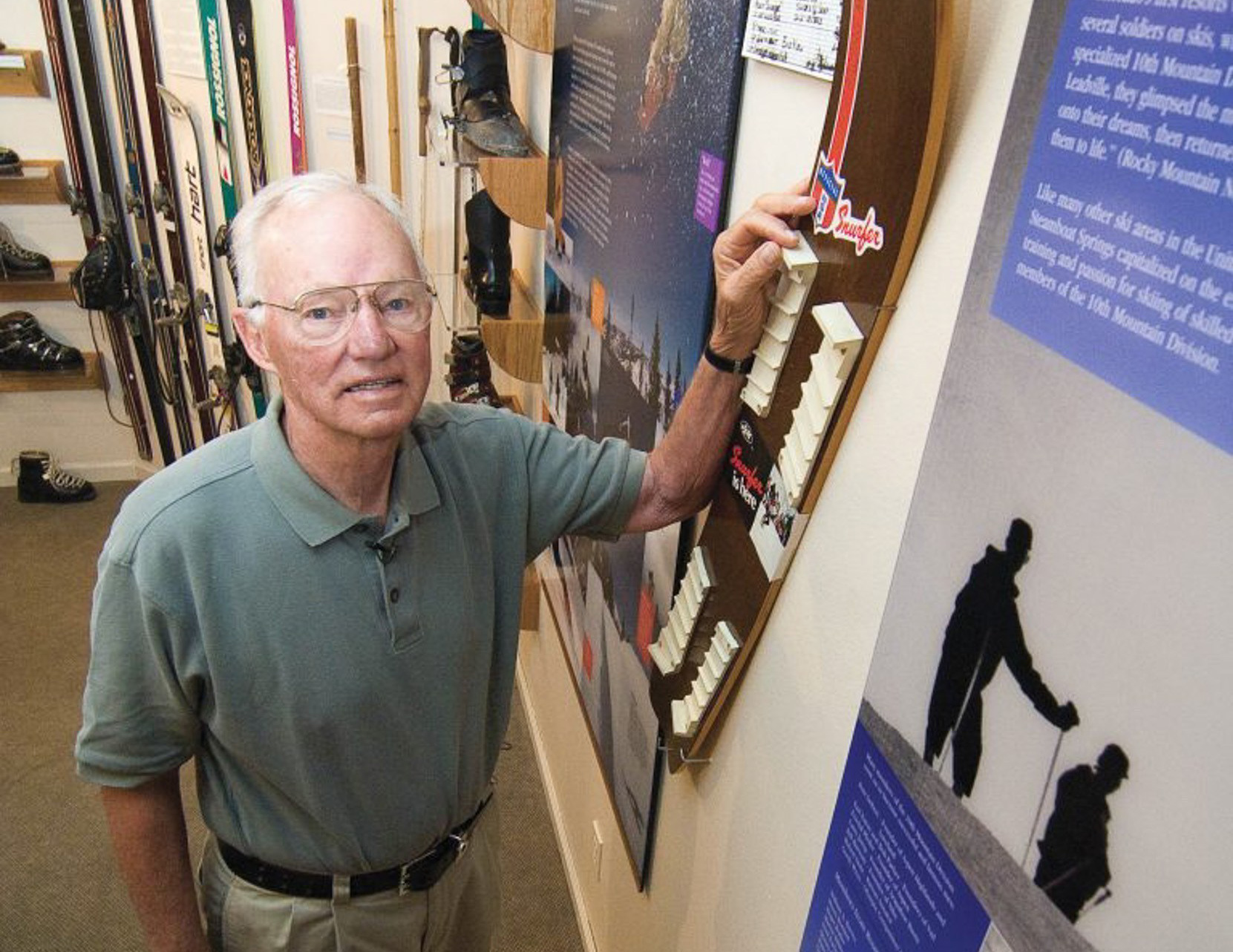 Sherman Poppen
Sherman Robert Poppen, known as the "grandfather of snowboarding," died Aug. 1, 2019. He was 89 years old. Poppen invented the Snurfer, the first prototype snowboard, in 1965. It was designed as a toy for his young daughters to surf the snow-covered dunes behind his Michigan house, but gained popularity in the snowsports industry when Poppen commercialized the product. Poppen was a skier most of his life but began snowboarding at age 67 and continued riding all over the world until age 80.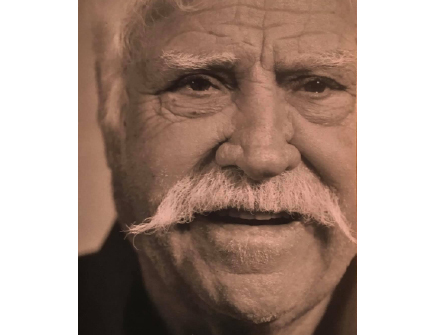 Isidore "Bib" SimardISIDORE "BIB" SIMARD
Isidore "Bib" Simard, a legend in the ski industry, died at age 84. A longtime member of the Bombardier team, Simard was the recipient of the Réal Boulanger Award from the Quebec Ski Area Association (ASSQ) and received many other recognitions from the ski industry across North America.
PEPI GRAMSHAMMER
The first professional ski racer to call Vail Mountain home, Pepi Gramshammer, died Aug. 17. He was 87. A native of Austria and member of the country's national ski team, Gramshammer was courted by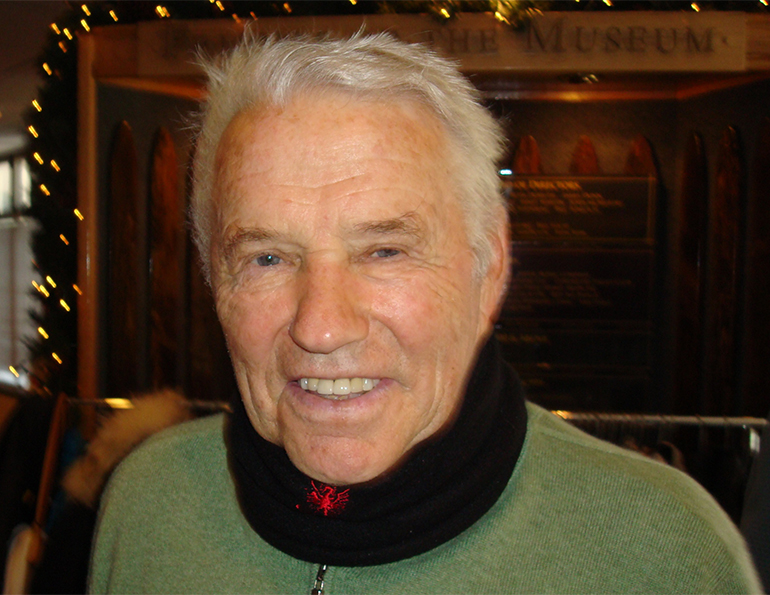 PEPI GRAMSHAMMERVail Mountain founders to relocate to Vail, which he did in 1962. In 1964, he opened the Hotel Gasthof Gramshammer in Vail, which is still in business today.