resorts
SARAH JONES, STEAMBOAT SKI RESORT, COLO.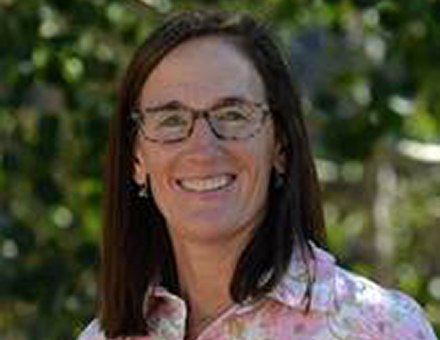 Sarah Jones has been named the first ever director of sustainability and community engagement at Steamboat Ski Resort. Starting Sept. 30, Jones will be responsible for furthering the resort's policy goals on climate and energy and developing and driving the resort's sustainability practices through programming, education and community outreach. Jones brings two-decades of experience in sustainability and environmental programing to the role. She most recently served as the executive director of the Yampa Valley Sustainability Council.
"Sarah is a true leader in this community when it comes to sustainability," said Rob Perlman, president and COO. "Combine Sarah's local sustainability accomplishments with her passion for Steamboat and we have the recipe to make a significant impact in keeping Steamboat special forever."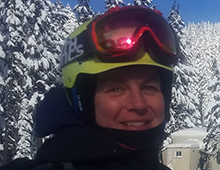 MELISSA TONEY, MT. HOOD MEADOWS, ORE.
Mt. Hood Meadows promoted Melissa "Mel" Toney to VP of mountain operations. Her responsibilities include direct oversight of ski patrol, lift maintenance, lift operations, risk management, workplace safety, vehicle maintenance and transportation, and slope and park grooming. Toney joined Meadows in 1997 and has served in a number of different operational roles including director of ski patrol and risk management and, most recently, director of mountain operations. Toney's predecessor, Steve Warila, moved into a new role as VP of planning.
"We could not be more excited for Mel to step up into this pivotal role in our company. She has a tremendous amount of experience and the support of a devout group of mountain professionals to take us to the next level as we expand our operations," said Mt. Hood Meadows GM Greg Pack.
BENNY MCGINNIS, WOODWARD PARK CITY, UTAH
Benny McGinnis is now the new senior parks manager—innovative environments for the forthcoming Woodward Park City action sports complex, where he is responsible for park building, maintenance, and more. McGinnis began his ski industry career at age 15 when he worked at Wolf Laurel Ski Area in North Carolina as a snowmaker and rental shop tech. He moved west and started as the nighttime food and beverage snowcat driver at Sierra-at-Tahoe before becoming a full-time groomer and park builder. He spent 15 years at Sierra-at-Tahoe, his last two in the role of terrain park manager. In 2016, McGinnis moved back east to takeover as the freestyle terrain manager at Mount Snow, overseeing Carinthia Parks.
KRISTOPHER O'ROURKE, BIG SNOW AMERICAN DREAM, N.J.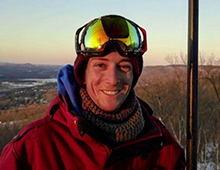 Joining the management team at Big SNOW American Dream—the indoor ski slope set to open in December—is Kristopher O'Rourke in the role of slopes manager. Kris is a graduate of Sierra Nevada's resort management program and has held positions in lift operations, snowmaking and grooming at Northstar and Diamond Peak in California, and Mountain Creek in New Jersey. Kris will be responsible for overseeing Big SNOW's year-round snowmaking, grooming, and facility needs.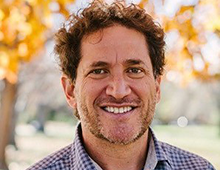 ANDY SPIELMAN, SILVERTON MOUNTAIN SKI AREA, COLO.
Andy Spielman joined Silverton Mountain Ski Area, Aspen Heli Skiing, and Silverton Mountain Guides as chief operating officer and general counsel. Spielman has had a three-decade long career as an energy, environment, and natural resources attorney and has represented roughly 30 ski areas nationwide. He has been involved with the Silverton brand for nearly 20 years.

"We think Andy is uniquely qualified as our COO and GC because he not only knows the business side, but is also an industry leader within the legal, regulatory, and permitting community," said Aaron Brill, founder and CEO of Silverton. "As we approach the 20-year anniversary of Silverton Mountain, our business has grown to a level where the timing was appropriate to add someone like Andy."
BOLAN BIGELOW, MONT DU LAC RESORT, WIS.
Bolan "Bo" Bigelow was appointed as the outside operations manager for Mont du Lac Resort in Superior, Wis. Prior to Mont du Lac, Bigelow spent 13 years working for the Ski Maine Association. For his last six years at Ski Maine, he served as the events & program director for the association, overseeing signature events, developing educational programs, and cultivating sponsors and industry partnerships.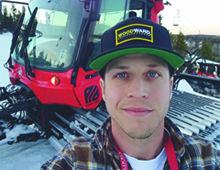 ANDREW ROY, WHALEBACK, N.H.
Andrew Roy joins Whaleback, N.H., as the new mountain manager. Roy began his career in the ski industry on the park crew at Waterville Valley, N.H., and formerly served as the park manager at Wachusett Mountain, Mass., before moving out west to Eldora, Colo., where he was a fabricator and operator for Woodward terrain parks. He was a 2018 SAM Summit Series mentee, has attended SAM Cutter's Camp, served on the board of Colorado Ski Country USA, and was the 2017 recipient of the CSCUSA Terrain Master award.

CAROL LEWIS, MOUNT SNOW, VT.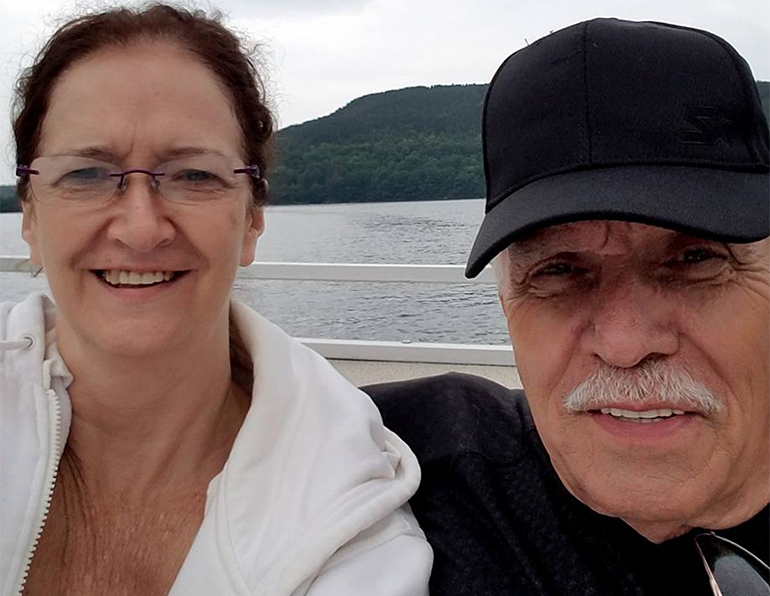 Mount Snow lodging controller Carol Lewis is retiring in late October after a 41-year career at the resort. Lewis started full-time at Mount Snow as a food service cashier in 1978. She held various roles in the food and beverage department—sometimes changing positions from winter to summer—until she began taking on some F&B accounting responsibilities in 1985. While in an F&B administrative role, Lewis enrolled and completed additional accounting and business writing courses in 1990. She moved to the accounting department in 2000 as the payroll admin and budgeting assistant, and worked her way up to become the lodging controller in 2007. Lewis's husband Paul also worked at Mount Snow for several years, most recently managing parking.

Suppliers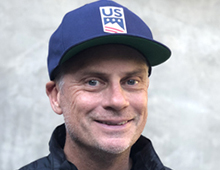 ANDY MCKEON, U.S. SKI & SNOWBOARD, UTAH
Marketing veteran Andy McKeon was appointed chief marketing officer of U.S. Ski and Snowboard. The move comes as chief commercial officer Dan Barnet steps aside to move back to the U.K. McKeon will report directly to president and CEO Tiger Shaw. As CMO, McKeon will focus on digital strategy, including social media, content production and distribution, the account executive team, and merchandise.

"I dreamed about it as a kid—and finally, I've made the U.S. Ski and Snowboard Team," said McKeon. His previous experience includes positions with Nike, Apple, and U.S. Ski & Snowboard partners Visa Inc. and Liberty Mutual Insurance.

KERSTIN ULF, PROTECT OUR WINTERS, COLO.
Protect Our Winters (POW) hired Kerstin Ulf as its new brand and marketing director. Previously, Ulf worked at advertising agencies such as Crispin, Porter and Bogusky, and brands such as Levi's, where she served as the senior manager of global consumer marketing. Ulf joins a growing staff: in the last year, POW has added seven other new roles to its development, communications, programs and advocacy teams. "After a year of significant growth for the organization, Kerstin will help evolve our brand to reflect POW's refreshed approach and strategy," said POW executive director, Mario Molina.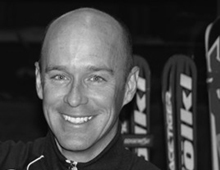 BOB KIMBALL, WORLD CUP SUPPLY, VT.
World Cup Supply, Inc. (WCS) brought on Bob Kimball as chief operations officer in August. Kimball shares responsibility for all aspects of day-to-day operations at WCS with president and CEO Brad Williams. Kimball is also continuing to represent WCS at major competitions, events and tradeshows across the U.S., as he has done since 2014.

CAMERON SMITH, HEAD/TYROLIA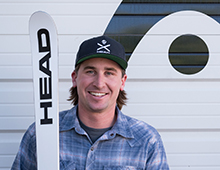 HEAD/Tyrolia promoted Cameron Smith to the position of U.S. competition and team manager. Since joining the company in 2017, Smith has established himself as a trustworthy leader in the U.S. racing community. He is a former University of Colorado assistant ski coach, two-time NCAA National Championship team racer, and Burke Mountain Academy alumnus. In his expanded role, Smith will manage all athlete relations, sponsorships and racing products for HEAD/Tyrolia, USA.

Awards
TED BLAZER, 2019 SANY HALL OF FAME AWARD
Ted Blazer was presented with the 2019 Ski Areas of New York (SANY) Hall of Fame Award by Windham Mountain GM Chip Seamans and Holiday Valley GM Dennis Eshbaugh at the 2019 ISKINY/PSAA conference. Though he recently became the vice president of urban development of Doppelmayr USA, Blazer had a 20-year tenure as president and CEO of the New York State Olympic Regional Development Authority prior to taking his current position. He also served on the Ski Areas of New York board.

MIKE DILLON, SKI CALIFORNIA BOB ROBERTS AWARD OF EXCELLENCE
This past week, Ski California celebrated its 50th anniversary at an event that welcomed 150 people, including several industry luminaries. Two of those luminaries shared the stage when former executive director Bob Roberts presented the Bob Roberts Award of Excellence to Ski California government relations ace Mike Dillon. Dillon has been at the center of the association's government relations efforts since 1973 and continues to represent Ski California in Sacramento today.

Obits
ALLEN CHURCH
Revered U.S. Ski & Snowboard ski racing official Allen Church, 91, died Aug. 17 in Albuquerque, N.M., after a long illness. Church had an illustrious five-decade-long career as a volunteer official. In 2002, he was selected to take the oath on behalf of all competition judges and officials at the 2002 Olympic Winter Games, where he served as chief of timing and scoring for alpine skiing. In 2015, he was recognized with the organization's highest honor, the Julius Blegen Award.

TOM KENDALL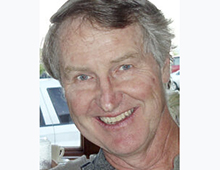 Cross-country ski advocate Tom Kendall died last week from injuries suffered from falling off a roof. A longtime fixture on the Northeast ski scene, Kendall was a 2015 inductee into the Maine Ski Hall of Fame, skied for Dartmouth College, was the cross-country assistant chief of protocol at the 1980 Olympics and served as chief of timing at the 2002 Salt Lake City Olympics. He was also an avid supporter of education and served as the chairman of the Auburn School Committee in Maine.