Snow People is our monthly roundup of happenings to the people of and around the mountain resort industry. Send any personnel news to: news@saminfo.com.

RICK HERLIHY, WINTER PARK, COLO.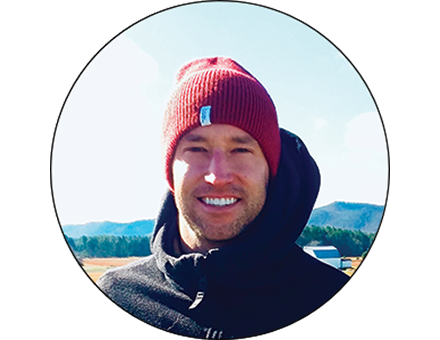 Rick Herlihy has transitioned within Alterra Mountain Company from senior revenue manager at Snowshoe Mountain, W.Va., to director of sales at Winter Park, Colo. Herlihy, a 2018-19 SAM Summit Series mentee, started in the ski industry in 2016 as financial analyst at Snowshoe. In 2018, he was elevated to revenue manager at the resort. Prior to joining Snowshoe, Herlihy worked in investment banking as a senior accounts manager for a private equity firm. He has a degree in finance from Fairfield University, where he played NCAA Division I lacrosse.
DAN HOGAN, WINDHAM MOUNTAIN, N.Y.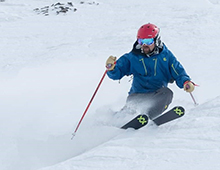 Dan Hogan has joined the senior leadership team at Windham Mountain, N.Y., as the new director of snowsports. Hogan actually started his career as a junior instructor at Windham in 1997. He's worked at Wildcat, N.H., Smugglers' Notch, Vt., and Stowe, Vt. For the last decade, Hogan split his time between the children's general manager role at Breckenridge Resort in Colorado and the snowsports school manager position at Perisher Resort in New South Wales, Australia. Hogan is a PSIA level III certified instructor with a freestyle specialist I accreditation. He replaces longtime snowsports director Franz Krickl. Krickl has been at Windham for more than 40 years and will remain on board for the 2019-20 season as the director of skiing and riding.
"We're excited to have Dan joining us and are fortunate to have the continued support of Franz," said Chip Seamans, president and general manager of Windham Mountain. "Dan's vision, leadership and PSIA experience will continue to move the resort forward."
SEAN WARMAN, WINDHAM MOUNTAIN, N.Y.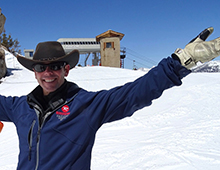 Windham appointed Sean Warman alpine race director. Warman has more than 30 years of experience directing successful programs and training athletes at the highest level of the sport. He has served as a U.S. Ski Team skills development guest coach, a PSIA National Alpine Team educator, coach and selector, a USSA National Coach Academy coach and has worked nine summers coaching in Portillo, Chile. Warman will report to Dan Hogan, the new director of snowsports.
"We're incredibly excited to have Sean leading the Windham Race Factory," said Hogan. "His commitment to building a strong curriculum and well educated staff will effectively position the Windham Race Factory to provide an 'above and beyond' experience for all stakeholders of the program."
BARNEY HODGES, RIKERT NORDIC CENTER, MIDDLEBURY, VT.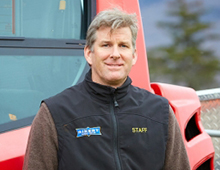 Middlebury College named Barney Hodges assistant manager of Rikert Nordic Center at Middlebury's Bread Loaf campus in Ripton, Vt. Hodges started in October. He oversees Rikert's staff and directs its programs. Hodges, who graduated from Middlebury in '91, was an All-American when he competed on the Middlebury ski team. He has previously worked with the Rikert-Frost Mountain Nordic cross-country club and has been an organizer and volunteer for local Nordic events such as the Bill Koch Festival, Frost Mountain Nordic Grand Prix, U-16 Championships, Eastern High School Championships, Middlebury Carnival, and four Eastern Cups.

"Barney is going to be an excellent leader of our Rikert team," said Mike Hussey, general manager of Middlebury's ski areas: Rikert and Middlebury Snow Bowl. "He brings a wealth of knowledge about Rikert and Nordic skiing to the position, as well as skills he's developed operating and growing a small business for many years."
JEFF LIFGREN, LIBERTY MOUNTAIN, PA.
Jeff Lifgren, Vail Resorts VP, Mid-Atlantic region, will take over as general manager of Liberty Mountain, Pa. The move is part of a leadership shakeup at the three former Snow Time resorts in Pennsylvania—Whitetail, Roundtop, and Liberty—which has Liberty GM Anne Weimer moving to the same role at Whitetail, and Whitetail GM Brett Cook transitioning to the GM role at Roundtop. Lifgren has held several roles with Vail Resorts prior to taking on his current postions.
Suppliers, Partners, Associations
DAN LEEVER, SKI RACING MEDIA, COLO.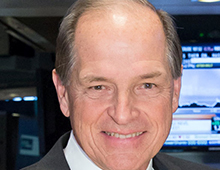 Dan Leever has acquired the assets of digital media publisher Ski Racing Media. Colorado-based Leever Partners, of which Leever serves as chairman, is the firm responsible for the investment. "I have long admired Ski Racing Media and used it as my bible early on in our family's journey in ski racing, some 30-plus years ago," said Leever. "Ski Racing Media represents an even more important voice as mainline media have cut back in ski racing coverage."
Leever will assume strategic and policy-level responsibility, while his associate Kris Ochs, president of Leever Partners, will take on day-to-day responsibility for Ski Racing Media. Ski Racing was led for most of its 50-year history by publishing veteran Gary Black Jr., until he died in 2017. Since then, his wife Heather Black has served as CEO and managing partner. Ski Racing will begin searching for a new CEO this winter. Claire Brown will continue in her current role as COO of Ski Racing Media and publisher of SkiRacing.com, along with the current staff.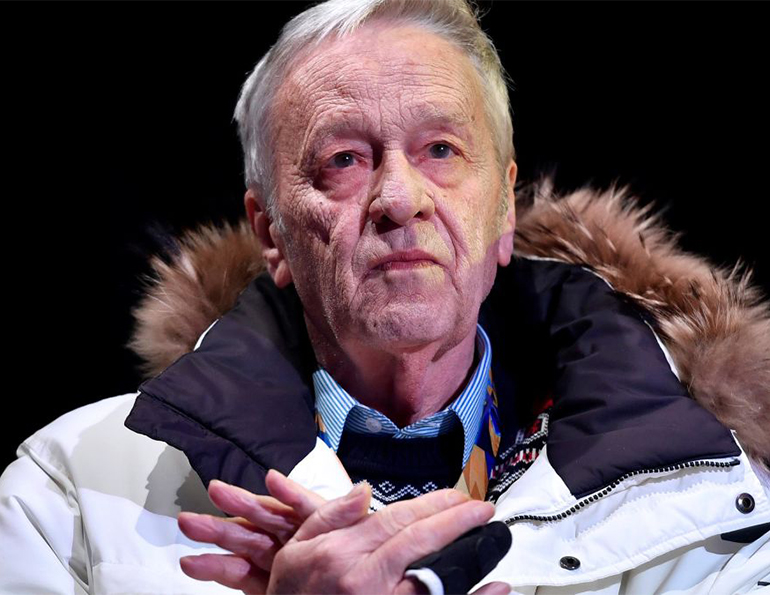 GIAN-FRANCO KASPER, INTERNATIONAL SKI FEDERATION
After 45 years with the International Ski Federation (FIS), including the last 22 as its president, Gian-Franco Kasper, 75, will step down from his position in May 2020. Kasper recently drew criticism from the snowsports community over comments he made about "so-called" climate change, and saying he'd rather deal with dictators than argue with environmentalists. The FIS congress will choose his replacement when it meets in May.
Awards
BEWI SKI AND SNOWBOARD EXPO, BOSTON, MASS.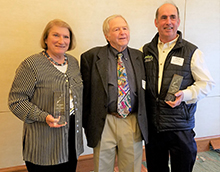 The annual BEWI luncheon at the Boston Ski and Snowboard Expo honored New England industry veterans Kathe Dillmann of KADI Communications and Frank Tansey of Vertical Challenge for "their lifelong passion for snowsports."
Dillman began her ski career as national coordinator of NASTAR in Aspen, Colo., before a 14-year stint as the NSAA marketing communications director. At NSAA, Dillman launched the membership newspaper, coordinated a national marketing campaign with SIA, and oversaw national TV ad production. She then served as marketing and communications director at Waterville Valley, N.H., for four years, before opening her own communications firm specializing in ski industry clients in Manchester, Vt.
Tansey is a 32-year veteran of ski promotions and started the Vertical Challenge Tour 30 years ago. Vertical Challenge brings amateur ski and snowboard races to resorts across New England. As the Pepsi Co. national account sales manager for the U.S. and Canada for nearly two decades, Tansey also helped the beverage giant corner the ski market. He currently serves on the board of the Make-a-Wish Foundation, so far helping to make more than 140 wishes come true.
Obituaries
GERT BOYLE, PORTLAND, ORE.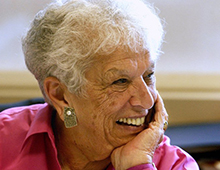 Gert Boyle, matriarch and longtime chairwoman of Columbia Sportswear, died Nov. 3 at the age of 95. Boyle inspired Columbia's iconic 1984 ad campaign, "One Tough Mother," a catch phrase that also serves as the title of her 2005 autobiography. When she took control of Columbia following her husband's death in 1970, Boyle became one of the first female leaders in the male-dominated sportswear industry. Boyle and her son, current CEO Tim Boyle, turned the debt-ridden company into a global business with nearly $3 billion in annual sales.
"Her pioneering role as a woman in what was then a male-dominated industry is a testament to her strength of character and ability to persevere through difficult situations," the company said in a statement. "Gert's humor and business savvy were sought by many people at Columbia Sportswear Company and she was truly beloved."
FRED CORIELL, KILLINGTON, VT.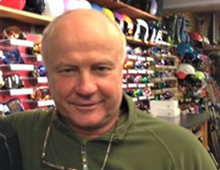 Fred Coriell, the venerated owner of the Peak Performance Ski Shop in Killington, Vt., died after a battle with cancer. He was 67. Coriell was a ski racing enthusiast and pillar of the Killington community. He moved his family to Killington in 1987 and opened Peak Performance in the winter of 1988-89. He served as a longtime board member of the Killington Mountain School (KMS), which his three sons attended, and his ski shop earned a reputation throughout New England for its high-quality service. Coriell was diagnosed with stage IV cancer in November 2018.
"He cared deeply about his family, he cared deeply about his employees, he cared deeply about the ski racing community," said Tao Smith, head of KMS. "He was enthusiastic about children, about sports and how to leave the world a better place than he found it."