Snow People is our monthly roundup of happenings to the people of and around the mountain resort industry. Send any personnel news to: news@saminfo.com.
CHRIS JARNOT, MAYFLOWER MOUNTAIN VILLAGE, UTAH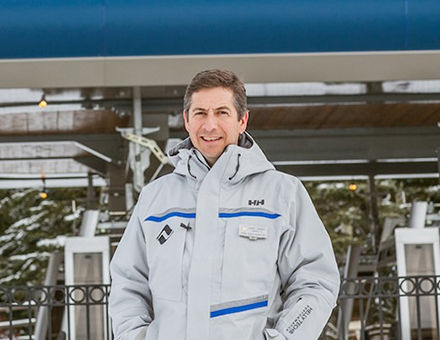 Industry veteran , and former SAMMY winner, Chris Jarnot has accepted a consulting role with Extell Development Company (EDC), focusing on Extell's new Mayflower Mountain Resort, located adjacent to Deer Valley Resort in Utah. Jarnot will work with EDC on the key aspects of the project.
Jarnot recently stepped down from his role as executive vice president, mountain division, for Vail Resorts after 34 years with the company. He held various leadership roles during that time, including COO of Vail Mountain and chief marketing officer for the company.
The Mayflower Mountain Resort development has completed entitlements for a walkable resort village with seven hotels, multiple chairlifts, and more than 2,000 residential units. The first lifts are expected to spin by winter 2022-23.
MATT THOMAS, TELLURIDE, COLO.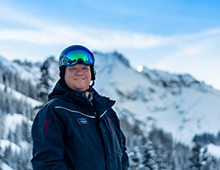 Telluride Ski and Golf Resort has hired Matt Thomas as its new director of risk management. Thomas heads to Telluride from Roundtop Mountain Resort, Pa., where he was general manager since 2016. Thomas has more than two decades of ski industry experience in various departments, including rentals, patrol, lift operations, and risk management.
Jeff Proteau, vice president of operations at Telluride, said the resort was "very pleased" to have Thomas join its team. "His extensive background in risk management, including both winter and summer recreational activities, hotels, and other resort facilities and operations will be a great addition to our organization," Proteau said.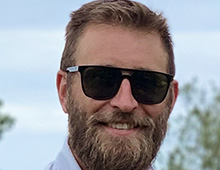 JOSH FABER and TOMMY LONG, SKI SANTA FE, N.M.
Ski Santa Fe has appointed Josh Faber as mountain manager. Faber started his career more than15 years ago as a lift operator outside of St. Louis, Mo., and has since developed his leadership experience with Peak Resorts and other companies across the country. "As thrilled as I am to start my new role at Ski Santa Fe," said Faber, "I am even more excited to join a great team.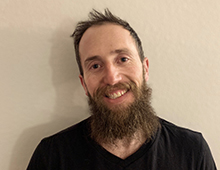 It didn't take long to realize that this was going to be a great fit, and I can't wait to see what the future holds."
Ski Santa Fe has also hired Tommy Long as operations manager. Long has spent much of his 16-year career at Pajarito, N.M., where he worked as rental shop manager, snowmaking manager, and most recently as director of mountain operations.
SUPPLIERS, PARTNERS, ASSOCIATIONS
JUSTIN HOLMGREN, PRINOTH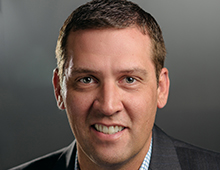 Snow grooming equipment company PRINOTH has made Justin Holmgren the sales representative for its Intermountain USA region, to be supported by PRINOTH's Salt Lake office. Holmgren has deep experience in sales and customer account management after working for several Utah-based companies in B2B and snow groomers segments. An avid skier himself, Holmgren joins PRINOTH with knowledge and passion for the ski industry and its resorts.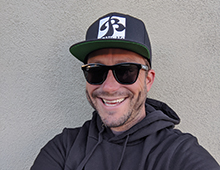 TIM BAKER and JAKE WALKER, BIGAIRBAG
BigAirBag is expanding its reach in the North American market by opening up an office in San Diego, Calif. Leading this change are Jake Walker and Tim Baker, both seasoned veterans of the airbag industry.
Tim Baker will be the North American general manager.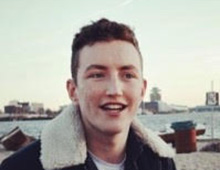 He comes from an action sports background working for media outlets such as Transworld Snowboarding, Warren Miller's SnoWorld, Skiing, and Powder magazines.
Jake Walker, chief operating officer, U.S., has a background in working with athletes around Europe and started with BigAirBag as an intern while at university, studying business.
LISE AANGEENBRUG, OUTDOOR INDUSTRY ASSOCIATION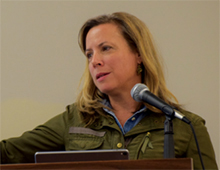 The Outdoor Industry Association (OIA) has named Lise Aangeenbrug as its new executive director, effective in March. She is currently the executive director of the Outdoor Foundation, OIA's philanthropic arm.
According to OIA, Aangeenbrug was ultimately selected due to her "proven history with building collaborative relationships, her success with driving engagement and collective action, and her clear vision for the power and purpose of Outdoor Industry Association."
Aangeenbrug began her career working on the Maasai Mara Game Reserve in Kenya and has held positions as a presidential management fellow with the U.S. Department of the Interior and the California Department of Fish and Game. She also spent time as vice president of the National Park Foundation as well as executive director of the Great Outdoors Colorado Trust Fund. In 2018, Aangeenbrug joined the Outdoor Foundation, a non-profit dedicated to promoting outdoor recreation in underserved communities. She will continue to work as Outdoor Foundation's president after her move to OIA.
STEVE BROWN, ACCESSO TECHNOLOGY GROUP
Accesso Technology Group's Steve Brown, founder of the company's namesake business, has returned to the helm as chief executive officer. "We are thrilled that Steve has decided to return to the leadership role as the CEO," said Bill Russell, executive chairman of accesso. "His understanding of the company's core business, along with his vision and passion for accesso, are unparalleled. We look forward to working with him as we re-energize the group, our clients and the marketplace and move forward with our long-term growth plan."
Brown founded the company in 2008. In 2012, the company was acquired, became accesso Technology Group PLC, and experienced dramatic growth in the years that followed. Brown served as CEO from 2016 to 2018 and will now retake the position from Paul Noland.
NODIN DE SAILLAN, NATIONAL SKI PATROL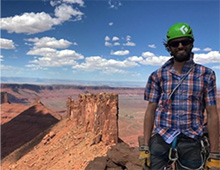 Nodin de Saillan will be joining the National Ski Patrol (NSP) as its education programs manager. De Saillan's responsibilities will include developing NSP's many educational programs, serving as an educational resource for NSP members, and working on the sixth edition of NSP's educational publication, Outdoor Emergency Care. De Saillan recently received a Ph.D. in Literature from the University of Colorado, Boulder. In addition to teaching undergraduate courses, de Saillan also worked developing and implementing online learning programs.
RON BONNEAU, IDAHO SKI TEAMS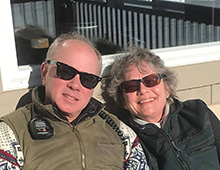 Ron Bonneau will retire at the end of this season after 30 years as head coach of the College of Idaho ski teams, and 20 years as the Northwest Collegiate Ski and Snowboard Conference coordinator. Bonneau has had a successful coaching career, winning 13 team Collegiate National Championships and nine individual USCSA Collegiate National Champion trophies. He also coached 105 athletes who were recognized as National USCSA Scholar-Athletes, a testament to Bonneau's team-first philosophy and his focus on imparting life skills beyond ski racing.
"Having the opportunity to be able to do what you love to do for 30 years at one institution has been extraordinary," said Bonneau. "Now, going forward, I am looking toward a new chapter to help influence other young adults to have the courage to seek their dreams and goals, for anything is possible if you try."
ACTIVE INTEREST MEDIA
The Outdoor Group, a brand of Active Interest Media, has made several promotions within its leadership. Fiachra 'Fig' Stokes will assume the position of general manager, providing experienced decision-making in operations and financial oversight. John Haskins, longtime producer, will take on a broader role as managing director of content for Warren Miller Entertainment, SKI Magazine, and Fly Fishing Film Tour. Ginna Larson has been named managing director of partnerships, and Jessica McGee is the new managing director of marketing.
OBITUARIES
DAVE MCCOY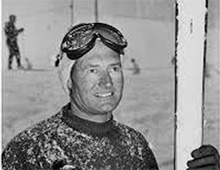 Ski pioneer and industry legend Dave McCoy died at the age of 104. McCoy founded Mammoth Mountain Ski Area in 1942 and raised the resort—then just a portable rope-tow in a remote mountain town—into one of the world's premier ski destinations. McCoy first noticed Mammoth while working as a state hydrographer in the 1930s, but was told the mountain was too wild and received too much snow to become a viable resort. With great vision, persistence, and a knack for machinery (he built many of the early rope tows and groomers himself), McCoy was able to realize what others considered impossible.
McCoy was loved by many in the ski industry, including California ski buddy Warren Miller and 1968 Olympic skier Robin Morning, who McCoy helped train. "We skied all day long with him—he kept us moving—and he really believed that everything should be fun," Morning said.
Bob Roberts, the longtime head of California Ski Industry Association, told The Los Angeles Times that McCoy was a "visionary who was pivotal in the development of the sport in the West."
Rusty Gregory, a McCoy protege who became CEO of Mammoth himself and is now CEO of the resort's current owner, Alterra Mountain Company, put it more simply. "Dave was Mammoth Mountain," he told The Times.
JEFF SHIFFRIN
Jeff Shiffrin, father of Olympic gold medalist Mikaela Shiffrin, died unexpectedly on Feb. 2 at his home in Edwards, Colo. He was 65. Shiffrin was a beloved family man and rock in the Vail Valley community. A former Dartmouth ski racer, Shiffrin enjoyed a successful career in anesthesiology. Of her dad, Mikaela wrote on Facebook, "He taught us so many valuable lessons...but above everything else, he taught us the golden rule: be nice, think first. This is something I will carry with me forever. He was the firm foundation of our family and we miss him terribly."
The industry also said goodbye to ski pioneer John Fry in January 2020.