In SAM's Snow People, we highlight recent personnel moves that have been made in the mountain resort industry. For even more updates on industry people, be sure to read News & Views in the upcoming July issue of SAM.
Resorts
Don Finn, Crystal Mountain, Wash.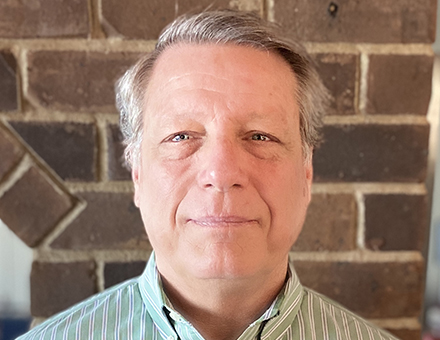 Don Finn started as Crystal Mountain's director of sales on March 15—a day before the resort closed its operations amid the coronavirus pandemic. Finn oversees the team responsible for finding, cultivating and assisting groups—corporations, organizations and associations—with their events. Finn joined the resort after working in the hospitality, travel, and group sales industry in southeast Michigan. He was most recently director of business development with BI Worldwide in Troy, Mich.
Ian Russell, Snowbird, Utah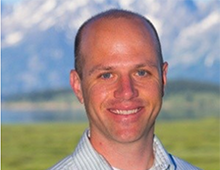 Snowbird named Ian Russell as its new director of finance. Most recently, Russell worked for Vail Resorts as director of finance for Park City Mountain and three Midwest ski areas: Afton Alps, Minn., Wilmot Mountain, Wis., and Mt. Brighton, Mich. Russell previously served as director of finance for Grand Teton Lodge Company, which operates four hospitality properties in and around Grand Teton National Park.
Bill Blair, Copper Mountain, Colo.
Bill Blair is returning to Copper Mountain as director of mountain operations. He had spent several years in finance roles at Copper before becoming director of finance at Snowbird, Utah, in January 2019.
Bob Dufour, Whistler Blackcomb, B.C.
Bob Dufour recently retired from Whistler Blackcomb, where he had worked since 1972. He was involved with the growth of Whistler Mountain almost from its inception, and played a key role in the merger with Blackcomb. His most recent post was as VP of mountain operations and maintenance.
Associations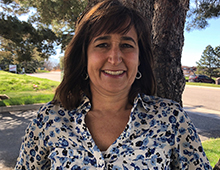 Ellen White, National Ski Patrol
The National Ski Patrol (NSP) recently welcomed Ellen White, CPA-CA as its new finance and operations director. White comes to NSP from 9Health Fair, where she served as the chief financial officer. Other previous experience includes positions with Ernst and Young, KPMG, several financial roles at Microsoft, and an executive role at the National Sports Center for the Disabled. At NSP, White will work with the organization's leadership to develop and implement financial strategies to benefit the organization. She will oversee the accounting department, organizational operations such as insurance, IT functions, and member registration systems.
Outdoor Industry Association (OIA)
OIA elected one returning and four first-term board members:
Scott Buelter, CEO, Ascent360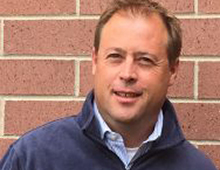 Scott works closely with outdoor brands, resorts, retailers, and event management companies, including Smartwool, Thule, Ragnar Relay, and Alterra Mountain Company. He leads a team that helps outdoor companies better understand their end consumers and effectively communicate with them.
Trina Fornerette, VP, Waypoint Outdoor; Brand Manager, Smartwool
Trina is responsible for partnering with the Smartwool brand on its assortment, direction, and positioning in the marketplace. As part of the leadership team for Waypoint, she oversees P&L and makes business decisions in partnership with co-brand managers and the CEO.
Alison Hill, CEO, LifeStraw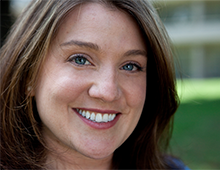 LifeStraw is a global company providing safe water through technological innovation and product design. For the last 10 years, Alison has built the LifeStraw brand through retail, humanitarian water programs, and emergency preparedness and response. Alison has emerged as one of a handful of women business leaders successfully managing an international brand that brings together retail, social good, and public health, and she has infused the company with female leaders and diversity at all levels.
Jennifer McLaren, President & CEO, Smartwool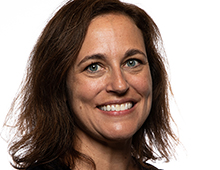 Jen is responsible for the oversight and strategic direction of the Smartwool global brand. She has been with Smartwool for more than eight years as a member of the senior leadership team and chief financial officer. Prior to Smartwool, she served as North America CFO, Timberland. She is active in the Outdoor Industry Association, Camber, The Nature Conservancy, and SOS Outreach nonprofit organizations.
Kevin Winkel, Founder & GM, Wayward Collective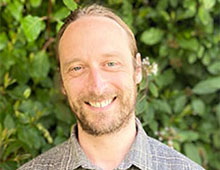 Wayward is a lifestyle retail brand with stores in the greater Seattle and Chicago areas. Wayward has been focused on supporting the adventure and creative communities to enrich and enhance participation and growth through exploration since its launch in 2017. Prior to Wayward, Kevin held roles for brands like Burton and K2 Sports as well as leading brand, culture, marketing, and loyalty initiatives for Zumiez.
Suppliers
Aspenware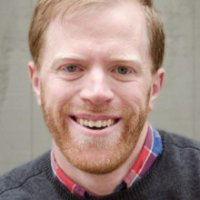 Aspenware Internet Solutions, Inc., promoted Rob Clark to the role of chief executive officer in April. Rob was previously senior vice president. He has demonstrated leadership at Aspenware and has an incredible passion for the ski industry. As CEO, Rob will be responsible for the overall strategy, growth, culture, and success of Aspenware.
Rich Pedersen, the previous Aspenware CEO, will continue to play a significant role in the company as Aspenware's founder. He will remain the primary driver of Aspenware's architectural principles and will work on strategic projects.
Axess
Axess AG appointed ski industry veteran Brian Brodbeck as its managing director. Brodbeck previously held multiple technology leadership roles in sales and marketing within the live entertainment and ski industries. Most recently he was with The City of Denver's Arts & Venues agency, where he directed technology-related product management, ticketing operations, and business development for a portfolio of 10 venues, including Red Rocks Amphitheatre. The appointment follows Anthony Flores exiting the company and his position as technical director and general manager.
Doppelmayr USA
Doppelmayr USA vice president of sales for the Eastern USA, Tom Sanford, retired on May 9 after 26 years with the company. Sanford had been in the alpine ski industry since 1972 when he started his career at Breckenridge Ski Resort, eventually serving as the director of ski patrol. He continued on at the Logan Manufacturing Company in Glens Fall, N.Y., where he handled sales of LMC snow grooming equipment throughout New York and New England. He then joined Garaventa CTEC as a regional sales representative in 1994, and ultimately became part of the Doppelmayr USA group after the two companies merged in 2002. Sanford hopes to continue his work on the Ski Areas of New York board of directors and with the New York State Passenger Tramway Advisory Council, positions that he has held since the late '90s.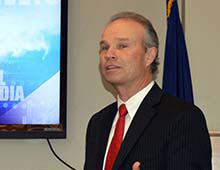 Ted BlazerRyan Brenenstuhl, sales engineer-Eastern U.S., will assume the lead role for the alpine sales segment in the region. John Dearborn will continue in his position as construction manager for all projects in the eastern United States, and will also take on new responsibilities as alpine sales representative for Southeast and Mid-Atlantic customers. Ted Blazer, vice president of urban development, will continue to focus on ropeway systems for the urban transportation and point-of-interest markets throughout the U.S.
PistenBully
PistenBully has expanded its presence in the Midwest. Michael Williams has joined the team as a Midwest regional sales representative and is stationed in Grand Rapids, Mich. Michael has 17 years of experience in the ski business, nine of them operating snow groomers.
Awards
PSIA-AASI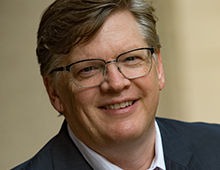 Mark Dorsey
The Professional Ski Instructors of America and American Association of Snowboard Instructors (PSIA-AASI) recognized eight individuals for their commitment to snowsports education and acting as inspirational leaders.
Stephen OverMark Dorsey and Stephen Over were honored with Lifetime Achievement Awards, for designing and implementing programs, projects, and procedures affecting the association on a national level. Over and Dorsey both were part of the association in 1997 and helped facilitate the creation of AASI.
Dee Byrne received the Distinguished Service Award,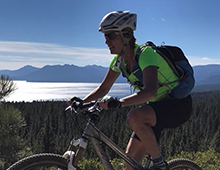 Dee Byrnewhich goes to dedicated long-term members who have made important contributions that have added to the success of PSIA-AASI and its initiatives. Byrne is the vice president of snowsports at Squaw Valley Alpine Meadows.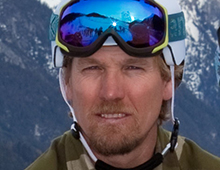 Lane CleggLane Clegg and Kim Seevers both earned an Educational Excellence Award, which recognizes those members who have authored PSIA-AASI educational materials over the years. Clegg and Seevers have both significantly impacted the educational direction of PSIA-AASI.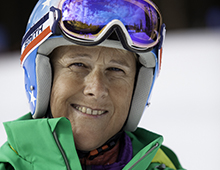 Kim Seevers
Jae McKeown and Shannon Schiner earned the 3 C's Award, which recognizes members who have demonstrated positive leadership in their snowsports school by using collaboration, communication, and cooperation with guests and peers. McKeown is based at Snow Creek Ski School in Missouri. Schiner is an instructor at the Jackson Hole Mountain Sports School.
Stevie Lund was recognized with the Angus Graham Rising Star Award, which recognizes young standout members who have demonstrated positive leadership within the snowsports industry Lund is an instructor at Angel Fire, New Mexico.
Canada West Ski Areas Association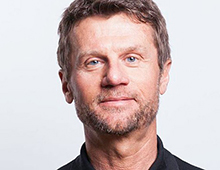 The Canada West Ski Areas Association (CWSAA) recognized Rob McSkimming as an outstanding leader with the Jim Marshall Leadership Award. The award honors those who have shown exceptional skills and dedication to their chosen profession and have made meaningful contributiona to recreational skiing. In the late 1990s, McSkimming played a major role in launching lift-served mountain biking at Whistler Blackcomb, which is now recognized as a world leader in bike park facilities. After 38 years at Whistler Blackcomb, McSkimming has retired from his position as vice president of business development. Rob was also a 2013 SAMMY Leadership Award winner.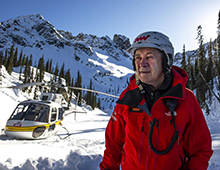 Mike Wiegele was honored with the CWSAA Jimmie Spencer Lifetime Achievement Award, which recognizes an individual who has shown exceptional leadership and lengthy service to the ski industry. Wiegele is the founder and owner of Mike Wiegele Helicopter Skiing. Among his many recognitions and accomplishments, Wiegle has also received the CWSAA Jim Marshall Leadership Award, and has been inducted into the Canadian Skiing Hall of Fame. He also founded the Canadian Ski Guide Association in 1990.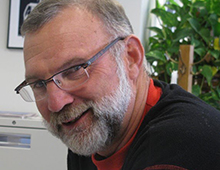 The 2020 Lars Fossberg Excellence Award went to Pat Boyle. Boyle has more than 30 years of experience with Leitner Poma of America, and has personally directed new lift installation projects at Big White, Whistler, Revelstoke, SilverStar, Kicking Horse, Lake Louise, Sunshine Village, Norquay, Grouse Mountain, Mt. Baldy, and Nakiska, among other resorts.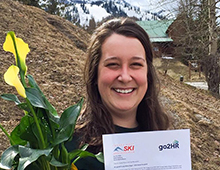 For the first time, go2HR and CWSAA also recognized a rising star of safety in the ski industry. The 2020 go2HR Young Safety Mogul Award was presented to Emily Duhaime of Fernie Alpine Resort.
NASJA Competitor of the Year Award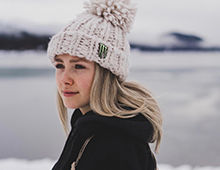 U.S. Ski & Snowboard Ski Slopestyle Team member Maggie Voisin from Whitefish, Mont., and Park City, Utah, was recognized with the 2020 NASJA Competitor of the Year Award. The award honors a North American snowsports competitor who has distinguished him or herself in amateur or professional competition during the current season. Voisin is a two-time Olympian and came back from ACL surgery at the beginning of 2019 to claim several X Games, Grand Prix, and Dew Tour podiums.
Obituaries
John Hamilton
NASJA past president John Hamilton died May 26 at his home in California after a battle with lung cancer. He was 85 years old. "John was a transformative leader who helped morph our sometimes contentious union of regions into a continental entity that became more focused on its core role of facilitating the Annual Meeting and initiating contact between snowsports journalists and the ski industry," said a tribute in the NASJA newsletter.
Jimmie Nunn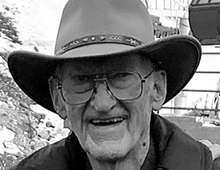 Longtime Arizona industry veteran Jimmie Nunn died March 10, 2020, eight days short of his 93rd birthday. Upon moving with his family to Flagstaff, Ariz., in 1934, Jimmie began skiing there, two years prior to its first rope tow. He was an unofficial Junior National Ski Patroller as of 1944 and remained a long-time member. Having started the Phoenix Ski Patrol in 1952, Jimmie worked his way through NSP ranks to become assistant national director. Jimmie drew the plans for the current Agassiz Lodge and first chairlift at Arizona Snowbowl, was involved in trail design for Mt. Lemmon Ski Area in Tucson and the Bill Williams Ski Area in Williams, and designed Sunrise Ski Area. He was a founding member and long-time director of ISHA (the International Skiing History Association). He received the NSP Distinguished Service Award in 2001 and the Far West Ski Association's Snowsports Builder Award in 2016.
Howard Peterson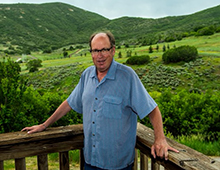 Howard Peterson, founder and executive director of the Soldier Hollow Legacy Foundation, former leader of the U.S. Ski Association, and visionary in establishing a long-lasting legacy for Utah's Olympic venues, died in early May. He was instrumental in merging the U.S. Ski Team and U.S. Ski Association into one entity, and basing the new organization, which would later change its name to U.S. Ski & Snowboard, in Park City. After retiring from USSA in 1994, he helped form the Soldier Hollow Legacy Foundation. Peterson served as its executive director and guided the foundation (now part of the Utah Olympic Legacy Foundation) in preserving the legacy of the 2002 Olympic cross-country and biathlon venue until he retired from his role as executive director in 2014. Early in his career, Peterson was one of the founders of the National Ski Touring Association (now Cross Country Ski Areas Association).