Resorts
Maggie Murray and Jesse True, Arapahoe Basin, Colo.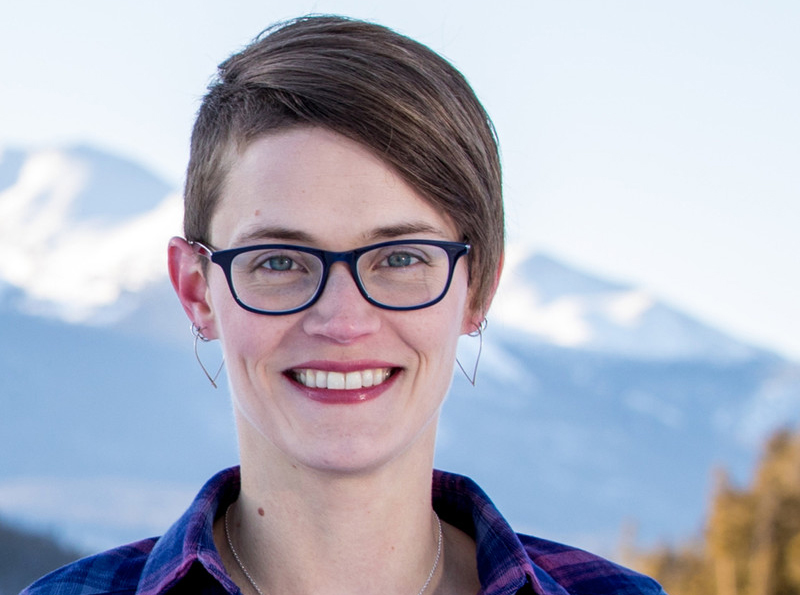 Arapahoe Basin welcomed Maggie Murray as its new finance director and Jesse True as its new marketing director. 
Murray began her career at Morgan Stanley in Boston before realizing that office towers were not her natural habitat. Her background includes top finance roles in local nonprofits, as well as 10 years working at A-Basin earlier in her career. She was most recently the director of finance at Peak Health Alliance, where she oversaw finance, human resources, and IT. Prior to that, Murray was the director of finance at Keystone Science School.
True is an outdoor industry executive and ski resort subject matter expert with more than 20 years in the industry.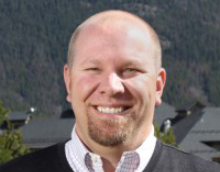 His previous experience includes leadership roles at Copper Mountain, Colo., Intrawest Colorado, and Vail Resorts. Most recently he served as interim general manager and senior vice president at Copper Mountain, where he was responsible for delivering growth, developing programs, retaining staff, improving customer experiences, and reducing costs. 
Morgan Bast, Steamboat, Colo.
Fourteen-year ski industry veteran Morgan Bast has been named as Steamboat Ski & Resort Corporation's new marketing director. Her first day was March 1. Bast oversees the marketing department, which includes advertising, online and web, CRM, promotions, strategic partnerships and events, and the sign shop. She began her career in publishing working for SKI, Skiing, and Warren Miller Entertainment. She spent 10 years working in various marketing and digital roles at Vail Resorts, most recently as regional director of marketing for both Breckenridge and Keystone, Colo.
Patrick Konvicka, Sugarbush Resort, Vt.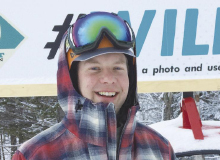 photo by Marty Basch
Sugarbush Resort hired Patrick Konvicka as its new vice president of mountain operations and recreational services. He succeeds John Hammond, who was promoted to resort president in August 2020. Konvicka is responsible for overseeing day-to-day operations on the mountain, as well as overseeing Sugarbush's recreational services, including the Ski & Ride School and rentals. He has more than a decade of ski area experience in a variety of mountain ops departments as well as finance and ski school. Konvicka has also been involved in adaptive sports, serving as a Special Olympics coach and sitting on the Board of Directors for Adaptive Sport Partners of the North Country. Before coming to Sugarbush he was the senior mountain operations manager at Wildcat in New Hampshire.
Mac Smith and Lori Spence, Aspen Highlands, Colo.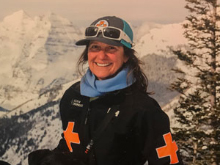 Lori Spence
Mac Smith stepped down from his role as Aspen Highlands ski patrol director after 42 years with the department. He will remain on the ski patrol for the foreseeable future, patrolling in winter and working on special projects in summer. 
Longtime Highlands patrol member Lori Spence was appointed as acting director. She is the first woman to serve as director of the Aspen Highlands ski patrol.
Adam White and Chloe Elliott, Vail Resorts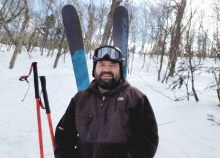 Adam White was hired as Vail Resorts senior manager of resort communications and marketing for Vermont and New Hampshire. His first day will be April 12. White will also serve as a primary communications contact for Mount Snow. He is currently the communications director for the Vermont Ski Areas Association, a position he's held for three years.
Chloe Elliott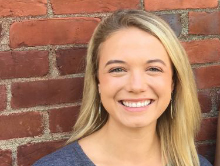 has also made the move to work for Vail Resorts as the senior communications specialist for Vail and Beaver Creek. Prior to the move to Colorado, Elliott worked at Burton in multiple roles, and was the communucations manager for Ski Vermont before that.  
Suppliers
Paul Ehlert, P.E., Doppelmayr
After 42 years of service, Paul Ehlert, P.E., retired from Doppelmayr in January. During his career in the ski industry, he has contributed to the refinement of the fixed grip, detachable, and gondola transportation designs. Due to the large number of mergers and acquisitions in the ski lift industry, he worked for many firms including CTEC, Garaventa CTEC, Doppelmayr CTEC, and finally, Doppelmayr USA. Ehlert's recent work as chairperson for ANSI B77.2 (Funicular Code), ANSI B77.1 voting member, CSA Z98 voting member, and contributing author to the International Organization for Transportation by Rope (OITAF) details his commitment to the engineering oath to protect human life and property through quality engineering practices and adherence to high ethical standards.   
Martin LaRichelière, HKD Snowmakers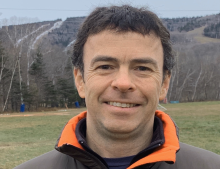 HKD Snowmakers hired Martin LaRichelière as vice president of business development and director of international and Eastern Canadian sales. LaRichelière has previous experience with both resorts and suppliers. He served as director of the Le Massif National Training Center, and in snowmaking and slope maintenance at Mont-Sainte-Anne in Quebec. He worked with Turbocristal prior to its merger with HKD. Most recently, LaRichelière spent nine years as the Eastern Canada sales manager for PRINOTH. He is also a FIS technical delegate and event organizer. 
Bob Wolf, PRINOTH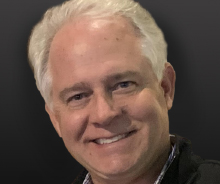 PRINOTH has appointed Bob Wolf as sales representative for the Midwest states. Wolf will be supported by PRINOTH's Gilmanton (N.H.) distribution center and the company's North American headquarters in Granby, Quebec. He has more than 20 years of industrial sales experience with major companies based in the Midwest, and is also a certified ski instructor.
Mark Meadows, Torrent Engineering and Equipment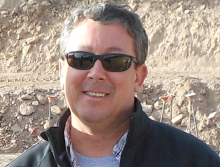 Mark Meadows, co-owner and co-founder of Torrent Engineering & Equipment, has retired after 35 years in the snowmaking industry. Meadows began his career at Ratnik Industries in the early '80s before starting Torrent in 2000. He was involved in snowmaking infrastructure projects for three Winter Olympics (Vancouver, Sochi, and South Korea) and helped to bring snowmaking to Arizona Snowbowl and numerous projects all over the world. 
Mary Bozack, MountainGuard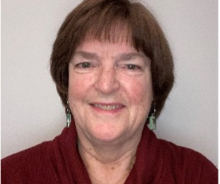 MountainGuard insurance director of risk management and education Mary Bozack is retiring on March 31. She joined MountainGuard in 1998 as a claims specialist and was promoted to vice president of claims in 2002.  Over the years, she has worked tirelessly to provide claims management, loss control services, and education to MountainGuard clients and the ski industry as a whole. Bozack and her husband Bill will stay involved with the company as independent loss control consultants.
John Parker, SMI Snow Makers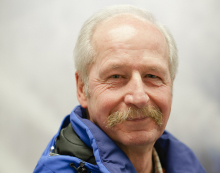 After a 50-year career in the ski industry, SMI Snow Makers John Parker will retire March 31, 2021. Parker started in the ski industry in 1971, as general manager of Strobel's ski shop south of Rochester, N.Y. He moved throughout the ski industry from GM of Peak n' Mountain, Pa., to operations manager at Peek'n Peak in Clymer, N.Y., and then to Smugglers' Notch, Vt. In 1988, he joined Kodak (Snomax) in sales and service in the Northeast. He later transitioned to SMI where he went from purchasing SMI products (during his time working at ski resorts) to selling and servicing them across New England.
Rob Mignon, HEAD/Tyrolia USA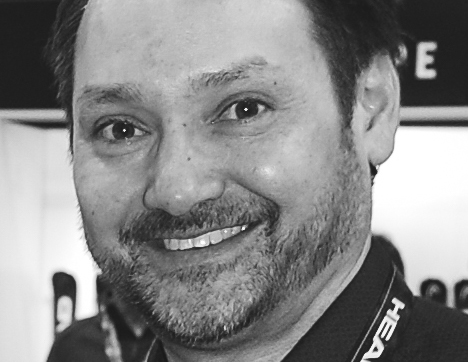 HEAD/Tyrolia, USA, named Rob Mignon as vice president of sales, a new position for the company. He started in his new position Jan. 1, managing sales for all HEAD Wintersports products for the USA.
Associations and Education
Snowsports Industries America (SIA)
SIA has four newly elected members of its board of directors: Helly Hansen VP of sales/brand manager Deborah Beggan; Stan Evans of Stan Evans Photography; Salomon Americas president and general manager Jordan Judd; and Darn Tough Vermont director, global brand marketing Brooke Kaplan.

Dr. Natalie Ooi and Dr. Mark Gasta, University of Colorado–Boulder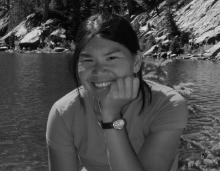 The University of Colorado–Boulder recently hired Dr. Natalie Ooi and Dr. Mark Gasta to help develop and lead its new Master of Science in the Outdoor Recreation Economy (MORE) launching in fall 2021. The online graduate program focuses on the intersections of public lands and natural resources policy, economic development and resiliency, and business leadership within the outdoor industry. 
Dr. Ooi is stepping down from her role as program director of Colorado State University's online Graduate Certificate in Ski Area Management at the end of the spring 2021 semester. She helped develop and launch the program in 2015.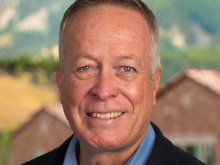 Dr. Gasta is moving to the MORE program from his role as director of the business leadership certificate at the Leeds School of Business, University of Colorado–Boulder. He previously served as executive vice president, chief people officer, and chief sustainability officer for Vail Resorts.
Awards
2021 NASJA AWARDS 
The North American Snow Sports Journalists Association (NASJA) honored several luminaries at its annual meeting March 23.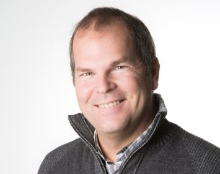 Yves Juneau Among them: Billy Kidd, Steamboat, Colo., received the Carson White Snowsports Achievement Award, for making a significant contribution to the advancement of snowsports in North America. Mike Rogge of the Mountain Gazette took the Mitch Kaplan Award for Excellence in Snowsports Coverage, given in honor of a beloved late member. Corporate member Yves Juneau, CEO of the Quebec Ski Areas Association, earned the Bob Gillen Memorial Award, for exemplifying the highest standards of professionalism in public relations and communications.
Four NASJA members were honored with Hirsch Awards for their journalistic achievements. The Hirsch for books went to two persons: John Lundin for Skiing Sun Valley, and Jimmy Petterson for his epic coffee-table tome, Skiing Around the World. Dina Mishev earned the Hirsch for Words, and Dino Vournas the Hirsch for Images.
Gray Flanagan, World Cup Supply, Inc., Berlack/Astle Award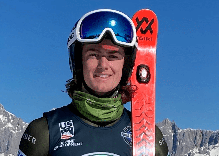 World Cup Supply, Inc. (WCS) honored Gray Flanagan as the recipient of a Berlack/Astle Award for 2021. Flanagan is a competitive ski racer and post graduate student at Green Mountain Valley School. He graduated from Burke Mountain Academy in 2020. Flanagan was recommended by US Ski and Snowboard Eastern Region staff as a promising alpine athlete who had an opportunity to travel to Europe this spring for a US Ski and Snowboard NDG Competition Project lasting several weeks. The $2,000 award will allow him to attend the Project by directly funding expenses related to the trip.
Obituaries
Al Fletcher
Industry titan and "friend to all" Alan Fletcher Sr. died March 10.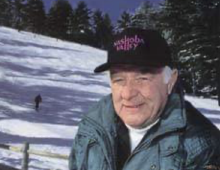 A self-taught skier who used a Hannes Schneider pamphlet to teach himself the sport, Fletcher's love of skiing led to his vision of Nashoba Valley (Mass.), a ski area that has taught more than two million people to ski and ride since he founded it.
"He was fearless in choosing that location," said former NSAA president Michael Berry. "That's what Al had: courage." That, Berry said, inspired ski industry folks far and wide. "He made us see you can make a huge mountain out of a little hill. He was an innovator, willing to not just try but also embrace the new. It's not just about vision—it's about implementation."
Click here to read his full obituary.
Hannah Smith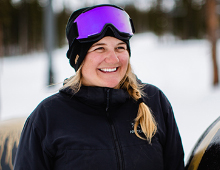 Telluride Ski and Golf, Colo., terrain park manager Hannah Smith died at home on March 15. She was 29. Smith grew up in Telluride and graduated from Telluride High School. She earned Bachelor's Degrees in environmental science and studio art with a minor in snow hydrology from the University of Colorado–Boulder. Her studies aligned with her passions of environmental activism, painting, and design work.
Jeff White, P.E.

Jeff White, P.E., died Dec. 2, 2020, at age 82. White was a longtime ski industry professional specializing in snowmaking as an engineer for Delta Engineering. 
William "Senior" Mahoney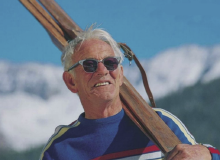 Telluride, Colo., legend William "Senior" Mahoney died in January at age 92 from complications caused by Covid-19. Mahoney, a miner who became a pioneer in the Colorado ski community with his efforts to bring a ski resort to Telluride, was inducted into the Colorado Ski Hall of Fame in 1997 and named Outstanding Citizen by the Telluride Foundation in 2011. 
Tony Chiuchiolo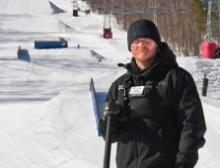 Sugarbush, Vt., terrain park manager Tony Chiuchiolo died March 5 from a heart attack. He was 47 years old. In addition to managing terrain parks, Chiuchiolo was also an events coordinator and coordinated children's programs at Sugarbush.