SAM Magazine—East Rutherford, N.J., April 14, 2021—Big SNOW American Dream named Mark Dobrowolski as its new general manager. Dobrowolski has been serving as interim GM since former general manager Jim Haas died in March.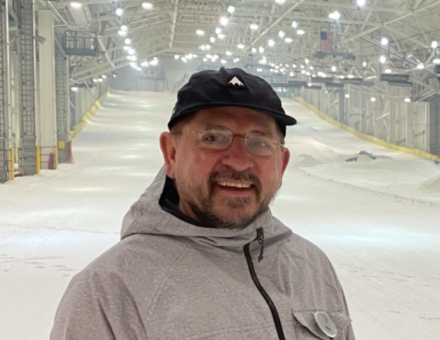 Dobrowolski joined Big SNOW, a year-round, indoor snowsports venue, as the guest experience manager in October 2019, prior to the facility's opening. "Mark has been part of the Big SNOW team since the very beginning and has proven to be a natural leader that truly understands and lives our mission and core values. This clear succession choice is a true testament to the leadership of our founding GM, Jim Haas," said Joe Hession, CEO of SNOW Operating, Big SNOW's parent company.   
"I am excited and honored to take on this new challenge at Big SNOW," said Dobrowolski.  "What excites me most is exactly what attracted me to the resort industry in the first place.  Every day, we get to see and help new guests experience the joys of sliding on snow. Seeing our team and our guests succeed in that journey together is what inspires me. I can't wait to see what our team can do together as we continue to grow and refine our experiences."  
Dobrowolski comes from a retail background. Additionally, prior to joining Big SNOW, he worked at Mountain Creek, owned and operated by SNOW Operating, in its ski and snowboard school and ski patrol departments. 
"Mark brings an amazing resume of previous experience to this position, along with an intimate understanding of the daily operations and inside dynamics of Big SNOW," said Hession. "We all wish him the very best in this new role and look forward to continuing our work together for years to come."