SAM Magazine—Denver, Colo., June 3, 2021—Alterra Mountain Company named Rob Rohn president and COO of CMH Heli-Skiing & Summer Adventures, effective immediately. Rohn will oversee operations and be responsible for driving growth at the Banff-based outlet, which includes 11 luxury lodges, a fleet of helicopters, and 140 guides. He will report to central region chief operating officer Sky Foulkes.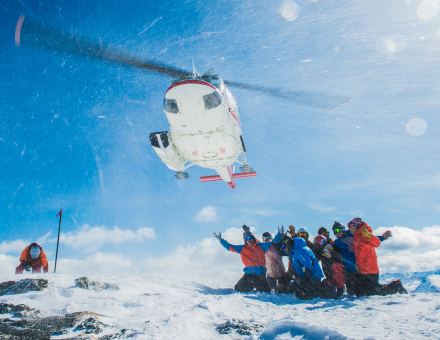 Rohn has been with CMH since 1984, when he started as an apprentice ski guide. "Rob's 37-year tenure with CMH has spanned all aspects of the business, making him a great fit to lead this wide-ranging business," said Mark Brownlie, chief operating officer of Alterra's Mountain Division.
In 1986, while at CMH, Rohn became a fully certified ACMG (Association of Canadian Mountain Guides) mountain guide. He was promoted to area manager of the Bobby Burns Lodge in 1991 and has held evolving leadership roles in the operation since the early 2000s.  
Last fall, Rohn was made acting president and chief operating officer of CMH. He has been leading the outlet through the disruption caused by the March 2020 pandemic-related shutdown. 
"I feel incredibly fortunate that my path led me to CMH so many years ago and that I had the opportunity to work alongside the founders of the company, Hans Gmoser and Leo Grillmair," said Rohn. "I'm privileged to be a part of this incredible family, creating life-changing mountain experiences for our many employees and guests."
CMH anticipates reopening this July, first to Canadian residents only and then international travelers as restrictions lift.