In SAM's Snow People, we highlight recent personnel moves that have been made in the mountain resort industry.
RESORTS
JULIE CALDER, JACKSON HOLE, Wyo.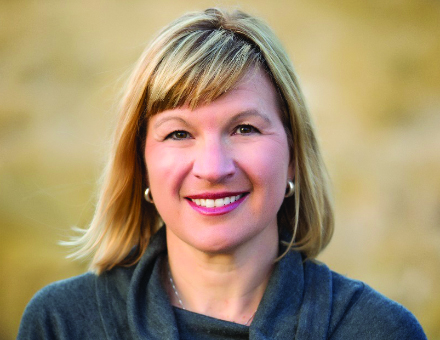 Jackson Hole Mountain Resort (JHMR) promoted Julie Calder to vice president of guest experience, a new position created to lead JHMR's strategic initiative to elevate the guest experience across all areas of the company.In her new role, Calder will lead the expansion of the guest service organization and direct JHMR's investments in guest technologies.
Previously, Calder served as the interim general manager for Jackson Hole Resort Lodging. "Julie's promotion recognizes her pivotal role in JHMR's sales and reservation systems and other important tools used to deliver enhanced guest experiences at JHMR," said JHMR president Mary Kate Buckley. "She will lead our efforts to continue to innovate our offerings and services that appeal to our guests."
PETE BLEI, STEAMBOAT RESORT, Colo.
Steamboat Ski & Resort Corporation hired Pete Blei from Alterra Mountain Company to be director of finance, effective July 12. Blei oversees financial planning, operational analysis, governance, and financial reporting for all Steamboat Ski Resort entities, including the Steamboat Grand Hotel and employee housing at the Ponds. Blei is also responsible for helping the organization meet compliance obligations, drive revenue maximization, and build profit for the company. 
Blei has worked in financial auditing and accounting for over seven years, most recently as an accounting manager for Alterra Mountain Company. He previously worked at KPMG in Denver as an audit associate. "I am excited to expand on the extensive work the Steamboat finance team does and continue to succeed in driving the resort forward, especially during such an exciting transformation with Full Steam Ahead," said Blei.
STACEY DAWKINS, WINTERGREEN, W. Va.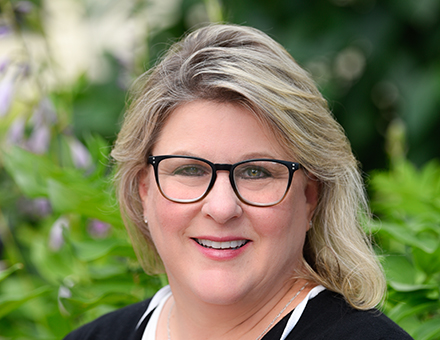 Stacey Dawkins was named the new director of lodging at Wintergreen Resort. She will manage the 40,000 square feet of meeting space at the resort on top of other responsibilities. She joined Wintergreen Resort in November 2020 as the director of sales after eleven years at Greenville Golf Resort and Conference Center, a Hilton operated property in South Carolina. 
"Stacey's extensive experience in the hospitality industry will shape our future success in the group and conference business to complement our leisure lodging segment," stated Vern Greco, CEO Pacific Group Resorts, Inc., the parent company of Wintergreen Resort.  
PETER CALABRIA, WINDHAM, N.Y.
Windham Mountain hired Peter Calabria to its senior leadership team as director of finance. Calabria will head the ski area's accounting and finance department, bringing to the job over 16 years of experience in management and the practical application of complex accounting standards and industry regulation. 
A summa cum laude accounting graduate of the State University of New York at Albany, Calabria began his career at the accounting firm PricewaterhouseCoopers and served most recently as assistant chief financial officer of C.L. King & Associates. 
JEFF TEMPLE, TAIT GERMON, KILLINGTON, Vt.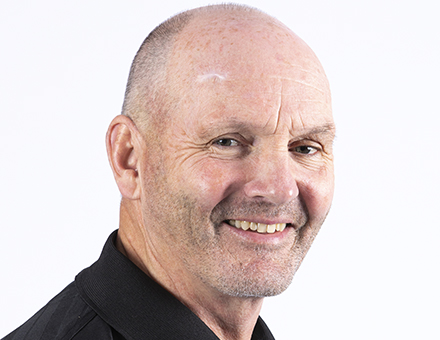 Longtime Killington employee Jeff Temple is taking on a new role as director of planning. In this position, he will focus his efforts on construction projects, permitting, environmental compliance, wastewater, safety programming, and energy management. Tait Germon, previously mountain operations manager, was promoted to director of mountain operations.
MT. HOOD SKIBOWL, Ore.
Mt. Hood Skibowl made a few staffing changes this summer. Mark Hendrickson joined the team as the new mountain manager, succeeding John Vermaas, industry veteran and Skibowl employee of over 30 years. John is staying on within the company in a new role overseeing special projects. Chris Catlin II has been named workplace safety and patrol director, effective August 5. 
BRITTNEY BUTI, CRYSTAL MOUNTAIN, Mich.
Brittney Buti joined the team at Crystal Mountain, Mich., as manager of public relations. Prior to this position she worked six years in live television at 7&4 News as a producer and reporter. She graduated from Ferris State University in Big Rapids, Mich., with a Bachelor of Science in television and digital media production and a minor in communications.
FALLON MURPHY, MT. HOOD MEADOWS, Ore.
Fallon Murphy, previously accounting manager for Mt. Hood Meadows, was promoted to controller. Prior to joining Mt. Hood Meadows in 2014, Fallon was the director of operations for Portland-based action sports brand Grenade Gloves. She holds a Bachelor of Applied Science in accounting and finance from Portland State University.
PREVIOUSLY REPORTED 
Timberline Lodge, Ore., promoted two staff members to general manager roles: Rose Phillips will serve as GM of ski area operations, and Scott Skellenger will be the GM of hotel operations. … Alterra Mountain Company named Ron Cohen president and COO of Mammoth Mountain and June Mountain, Calif. … National Ski Patrol (NSP) named Chris Castilian as its new chief executive officer. … Alterra Mountain Company named Rob Rohn president and COO of CMH Heli-Skiing & Summer Adventures. 
SUPPLIERS
GARY MAYO, JAMES GRIFFITH, DOPPELMAYR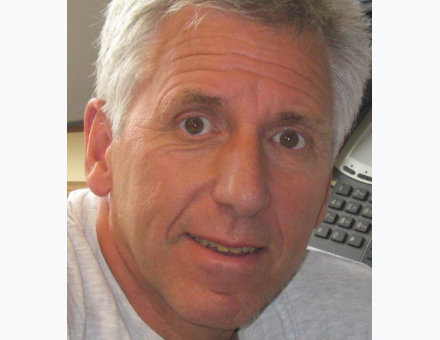 Gary Mayo retired from Doppelmayr USA after more than 40 years of serving the ski industry, including a 22-year career with Doppelmayr USA as the customer support manager. Mayo was instrumental in growing the company's customer support department and was an important contact for North American resort operators.

Mayo was succeeded by James Griffith, who now serves as the Doppelmayr USA customer service director. Griffith brings extensive ski industry experience, knowledge of Doppelmayr's products, and a strong vision for the future to his new role.
WALTER READ, SAFEHOLD SPECIAL RISK 
Walter Read joined Safehold Special Risk as a full-time loss control consultant based out of the company's Portsmouth, N.H., office. Read, who was formerly with Doppelmayr, brings 25 plus years of operational and technical experience to the role and will work with the Safehold team to perform operational and pre-season lift inspections for clients. 
JOHN COLONNA, K2 SPORTS
John Colonna, current president of K2 Sports, was appointed president & CEO of K2-MDV Holdings. He will oversee the global presence of the K2 Skis, K2 Snowboards, Marker, Dalbello, Völkl, RIDE Snowboards, LINE Skis, Full Tilt, Backcountry Access, Atlas Snow Shoe Co., Tubbs Snowshoes, Madshus, and K2 Skate brands. He assumes the CEO position from Christoph Bronder, who is stepping out of active management of the company but will remain on its board of directors.
ORGANIZATIONS
KELLY DAVIS, OUTDOOR INDUSTRY ASSOCIATION
Kelly Davis is the new director of research at the Outdoor Industry Association. Kelly has over twenty-five years of experience in market research, including eleven years as the director of research for SnowSports Industries America. She has previously worked with the Cross-Country Ski Areas Association, the Winter Wildlands Alliance, and the Stand Up Paddle Industry Association.
CANADA WEST SKI AREAS ASSOCIATION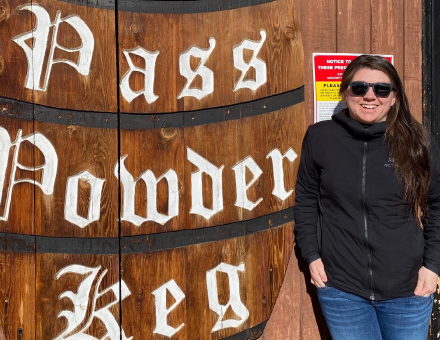 Katherine Seleski
The Canada West Ski Areas Associations (CWSAA) elected three new directors to the CWSAA Board: BC-Yukon division director Darcy Arnold, Big White Resort; director at large Katherine Seleski, Pass PowderKeg Ski Area, and Helicopter-Cat Skiing division director Dave Morrison, Island Lake Lodge. 
JOHAN ELIASCH, INTERNATIONAL SKI FEDERATION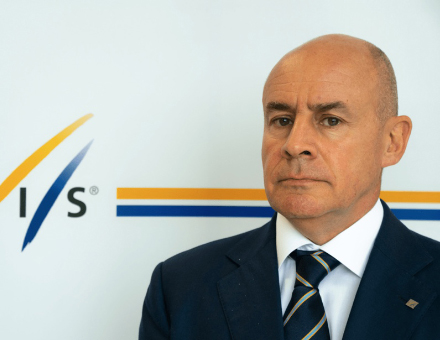 Billionaire businessman Johan Eliasch was elected president of the International Ski Federation (FIS), promising to bring new race formats and more dynamic broadcasts into winter sports. Eliasch, the long-time CEO of ski and tennis brand Head, won 65 of 119 votes in the first round of polling, beating Swiss former world downhill champion Urs Lehmann, former FIS secretary general Sarah Lewis of Britain and FIS vice president Mats Arjes of Sweden.
AWARDS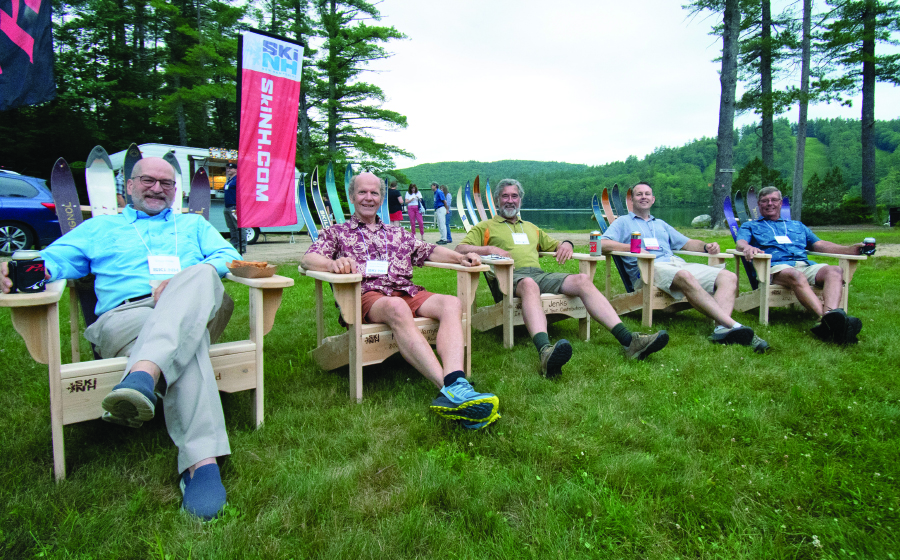 Ski NH award winners
SKI NEW HAMPSHIRE
Ski New Hampshire recognized several individuals at its annual business meeting on July 7 at King Pine Ski Area & Purity Spring Resort. Among them: Governor Chris Sununu was awarded the Chandler-McLane Government Service Award for his work with the resorts during the pandemic; the Whitney Award, which recognizes individuals who have "made an outstanding contribution to the ski and snowboard industry in New Hampshire," was given to Greg Goddard, Gunstock, Douglas Holler, Dartmouth Skiway, and (posthumously) Bob Hoyt, King Pine; the Merrill Award, recognizing cross-country industry contributors, was presented to Howie Wemyss; past Merrill Award winner Al Jenks, Windblown XC, was recognized after closing the ski area he opened nearly 50 years ago; and Peter Holland, a longtime member of the New Hampshire Alpine Racing Association's (NHARA) Board of Trustees, was recognized posthumously with Ski NH's Lifetime Achievement Award.
ASSQ
The Quebec Ski Areas Association (ASSQ) recognized ski areas and leaders during the annual Quebec Ski Industry Awards ceremony. Michèle Beauchemin was recognized with the Réal-Boulanger career achievement award, the highest distinction in the Quebec ski industry. She served as vice president of organizational development at Les Sommets, and was involved with many ski and tourism organizations during her career, including ASSQ.
Annie Joncas, Mont Castor, and Erin Boucher, Camp Fortuner, were each awarded Young Manager of the Year. Station Mont-Tremblant received the Environment and Sustainable Development Award. The Community Outreach Award was presented to Owl's Head. While, Ski Garceau, Ski Saint-Bruno, and Ski Bromont were all recognized with Covid-19 Safety awards.
 THE NATIONAL SKI AREAS ASSOCIATION
The National Ski Areas Association (NSAA) presented Lifetime Achievement Awards to Bill Jensen, former Vail Resorts mountain division president and Intrawest CEO, and Tim Silva, longtime Sun Valley, Idaho, general manager and former Northstar, Calif., GM. Jensen and Silva were recognized at NSAA's 2021 virtual National Convention.
NSAA also presented awards in growth, sustainability, safety, and marketing at the event. Non-profit Sky Tavern, Nev., won the Conversion Cup, Laura Schaffer of POWDR, Utah, was recognized as a Hero of Sustainability, and numerous other resorts were recognized in a variety of sustainability, safety, and marketing categories. Further details can be found here.
U.S. SKI & SNOWBOARD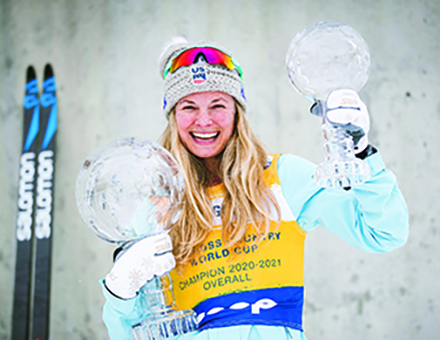 U.S. Cross Country Ski Team athlete Jessie Diggins was honored by U.S. Ski & Snowboard with its Beck International Award as overall athlete of the year. Diggins was one of eight athletes recognized for their accomplishments in the 2020-21 season. It was her third time winning the overall athlete honor.
JAMES BRANDON, CRYSTAL MOUNTAIN, Mich.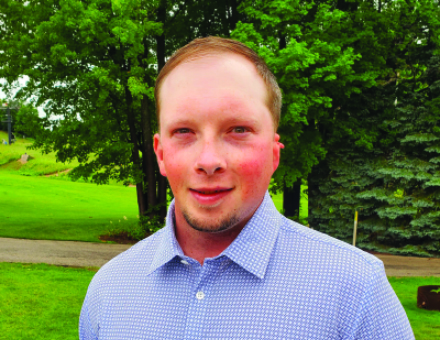 The Michigan PGA named Crystal Mountain assistant gold professional Brandon Dean assistant golf professional of the year. Dean was elected a Class-A PGA Golf Professional in 2017. Since then, he has been active in the Michigan Section under the direction of Greg Babinec, who has been the PGA head professional at Crystal Mountain for 10 years.
OBITUARIES
HAROLD (HAL) O'LEARY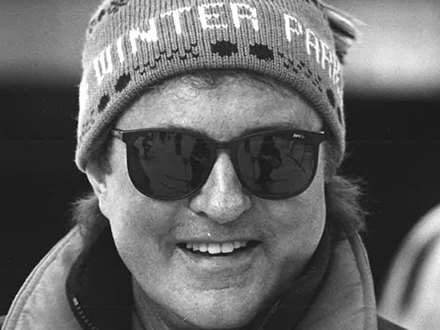 Harold (Hal) Frederick O'Leary, 94, an icon in the world of disabled sports, died at Denver Hospice on June 3. Hal is known as the founder of adaptive skiing, and he went on to create two non-profit organizations: The National Sports Center for the Disabled (NSCD) which serves over 4,000 children and adults each year; and the Shining Stars Foundation, which creates outdoor recreation programs for families with children facing long-term pediatric cancer treatment. He traveled around the world, setting up at least 30 adaptive ski programs in over 30 countries in Canada, Europe and Asia. He conducted clinics and wrote a textbook, Bold Tracks, Teaching Adaptive Skiing, and developed a curriculum through the Professional Ski Instructors of America (PSIA).
Over the course of his 50-year career, O'Leary was inducted into the Colorado Ski & Snowboard Hall of Fame and the U.S. Ski and Snowboard Hall of Fame. He was honored by the Amputee Coalition of America, the Colorado Tourism Board, the Australian Disabled Skiers Foundation, received a Golden Quill Award from the U.S. Ski Writers Association, the Jimmie Heuga Award from the Far West Ski Association, and the James R. Winthers Memorial Award from National Handicap Sports. In 1992, O'Leary was named "One of the 100 Best Things That Ever Happened to Skiing" by SKI Magazine. He also received the Order of Canada and the Queens Jubilee Award.
CHARLES MATHER SKINNER III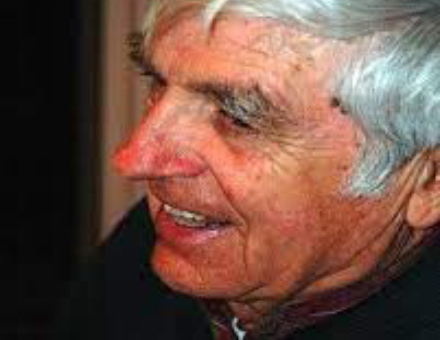 Charles Mather Skinner III died June 17. He was 87 years old. In 1962, Skinner led the formation of Sugar Hills Ski and purchased Sugar Lake (Otis) Resort in Grand Rapids, Minn. For 20 years, he pioneered snowmaking inventions, collaborated with other Midwest ski area owners, and advised ski areas across the U.S., including Aspen, on snowmaking. In the 1970s, Scott Paper Company recruited Skinner to manage recreational lands across New England, and later promoted him to president of Sugarloaf Mountain, Maine. In 1980, he bought, and significantly expanded, Lutsen Mountains in Lutsen, Minn., which is now owned and operated by his children. 
DAVID LAURENCE CARTO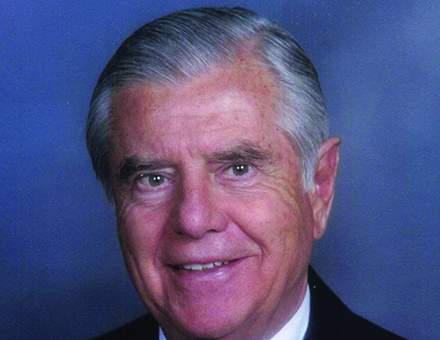 Mansfield, Ohio, entrepreneur and local ski icon David Laurence Carto died in April 2021. He formed the Mansfield Ski Club and, in 1961, joined with a local investor to build the first commercial ski area in Ohio, Snow Trails, featuring four rope tows, a lodge, and snowmaking. It was the first ski area fully reliant on man-made snow and, at the time, the southernmost ski area in the country. 
Carto was also the founder of the Ohio Conference of Ski Area Operators and served as director of NSAA and the Midwest Ski Areas Association. In 2008, he received NSAA's Lifetime Achievement Award. 
DAVID GORSUCH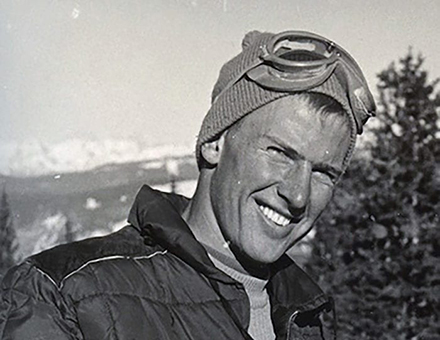 David Gorsuch, one of the top U.S. skiers of the 1950s and a pioneer of retailing in Colorado towns Crested Butte, Vail, and Aspen, died on June 26 after a long illness. He was 82 years old. Gorsuch and wife, Renie, were pillars of the Vail community for nearly 60 years. They helped establish the Vail Mountain School and Ski & Snowboard Club Vail. Gorsuch, his father Jack, wife Renie and son Jeffrey are all honored members of the Colorado Snowsports Hall of Fame. Gorsuch and Renie are also on the ballot together for this summer's U.S. Ski & Snowboard Hall of Fame.
MIKE WIEGELE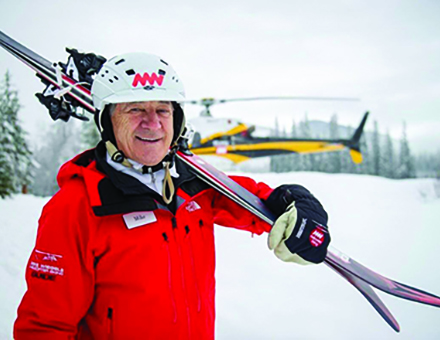 Mike Wiegele, the founder of world-renowned heli-skiing company Mike Wiegele's Helicopter Skiing, died at the age of 82. Wiegele emigrated from Austria to Eastern Canada. He moved west in the early 60s, and met his wife Bonnie while working at Lake Louise as the ski school director. In his spare time, Wiegele would take guests on ski trips in the Cariboo Mountains, and in 1974 he began buying land to develop a full-service heliskiing resort–the first of its kind.
Among numerous commendations awarded him: The Bravery Award from the Governor General of Canada; The 1996 CWSAA Jim Marshall Award for Excellence; the Honour Roll of Canadian Skiing for outstanding contributions to the growth and development of skiing in Canada; Hall of Fame from the Canadian Ski Instructor Alliance; Banff Sports Hall of Fame; and Austria's prestigious Goldenes Verdienstzeichen Gold Medal. In 2019, Thompson Rivers University awarded Mike an Honorary Doctor of Laws Degree, and in 2020 Mike was recognized with the CWSAA Jimmie Spencer Lifetime Achievement Award.
PETER ALDER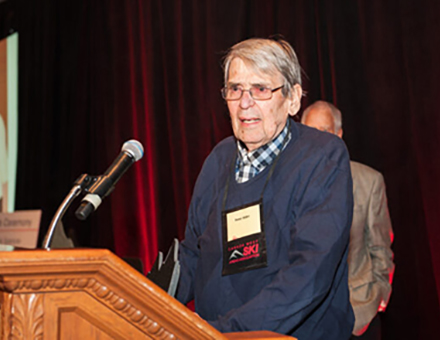 Peter Alder, recently deceased, helped shaped the ski industry in western Canada. He was one of the first board members of CWSAA, serving as president from 1968-69 and again from 1981-83. He played a major role in helping to get the Association established, setting industry standards and developing education and training programs.  
Alder started in 1960 as the first professional manager of Red Mountain. He later served as GM of SilverStar and then of Big White before pivoting to the lift manufacturing side of the industry. He was a Senior Lift Inspector for the Ministry of Transportation, and then in 1978 joined Whistler Mountain as general manager, where he initiated the resort's first ski area master plan. In the mid-90s, Alder began his role with Ecosign Mountain Resort planners, where he was involved in planning for ski areas around the world. He has been recognized with numerous awards, including the CWSAA Jim Marshall Leadership Award, a Whistler Chamber of Commerce Lifetime Achievement Award, and the CWSAA Jimmie Spencer Lifetime Achievement Award.
AUGUSTUS "KIP" PITOU III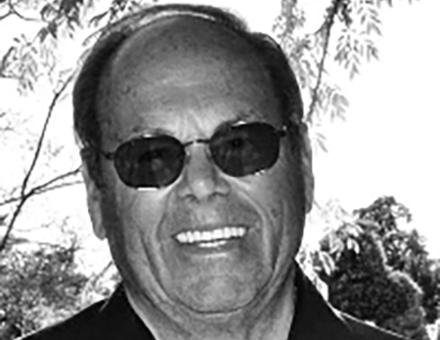 Augustus "Kip" Pitou III, died July 8. He was 81. Pitou held a number of positions in the ski industry. In the mid 60s, he started at Beconta Ski, Inc, in New York City, the largest ski and skiwear importing company in the USA, eventually becoming VP and general manager. Pitou served as executive vice president and COO of Kaestle USA in the 80s, before moving to K2 Bike, where he served as president and COO. Then, in 1998, Pitou became the director of Ski Utah, where he stayed until his retirement.
GIAN FRANCO KASPER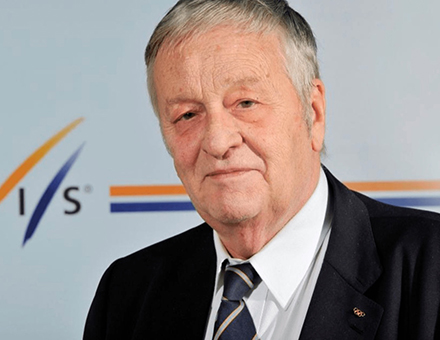 Gian Franco Kasper, who retired after 23 years as president of the International Ski Federation last month, died at age 77. Kasper began his career as a journalist in St. Moritz, Swiz., before moving into the tourism industry. He was a member of the International Olympic Committee from 2000-2018, and a member of the Anti-Doping Agency since 2003. In fall 2018, Kasper received the Olympic Order and was named an IOC Honorary Member.
MAUREEN BLISS
Maureen Bliss, formerly head of the New England Ski Reps Association (NESRA), died on June 6. She served as executive director of the organization for more than 20 years. The NESRA is a not-for-profit association comprised of sales representatives who are actively engaged in the wholesale distribution of ski and snowboard products in the New England states.