March 25 – April 1, 2017, Banff and Lake Louise, Alberta, Canada
The annual Mountain Travel Symposium gathers more than 1,000 mountain travel experts from around the world for a week of networking, deal-making, education, and fun.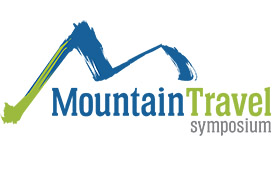 Each day features a variety of programming geared toward growing the mountain travel business. Part of the programming is Wednesday and Thursday's MTS Forum—a series of discussions and seminars led by top industry professionals.

"We are fortunate to have an incredible lineup of the mountain travel industry's best minds at MTS to share their expertise and vision for the future," said Bruce Rosard, director of The Forum and Destination@MTS. "Attendees will walk away with actionable ideas, and a clearer picture of how to be successful in this evolving marketplace."
A general theme of The Forum is the importance of fostering the next generation of leadership—a subject that's been top of mind on the resort side of the ski industry for several years. Preparing those future leaders now is vital.
To address this issue, The Forum's first general session, "Breaking Trail: Who Will Lead Tomorrow's Mountain Industry?" will feature a panel of industry experts to discuss the changes required to sustain the mountain industry's unique culture and business success while opening opportunities for fresh perspectives and new leadership. Members of the panel include: Deanne Buck, executive director, Camber Outdoors; Melissa Maher, senior VP, Global Partner Group, Expedia; Olivia Rowan, publisher, SAM Magazine; and Michael Colburn, VP of sales, marketing and communications, Stowe Mountain Resort. Paul Thallner, partner at the consulting firm Great Place to Work, will moderate.
The panel will focus on the importance of mentoring and succession planning, specifically how to encourage, train, and leverage young talent—especially women—to improve your company's bottom line and ensure future success.
The Forum is bookended by keynote speakers, starting Wednesday morning with former Olympian Kelly VanderBeek, and closing on Thursday with an address from world championship snowboarder Amy Purdy.
For more information or to register for Mountain Travel Symposium, visit: www.mtntrvl.com