SAM Magazine—Jamesville, N.Y., April 28, 2017—The Ski Areas of New York Lift Training and Maintenance Program is being offered this summer at several locations around the state. The program will provide training and networking to lift maintenance staff in more than 10 critical areas of lift maintenance. SANY membership is not required in order to attend any of the classes; all New York state ski area lift personnel are invited. There is no cost to participate, and lunch will be provided at each location.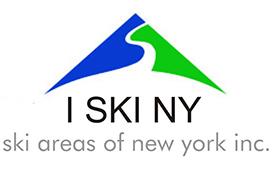 The typical program will be an all-day session lead by the host ski area lift maintenance department and others. Classes are expected to begin at 8:00 a.m., and will end when all questions have been answered.
SANY asks areas to RSVP to the ski area reservation contact person (see below) with the names of attendees that plan to participate.
Schedule:
Gore Mountain – May 23, 2017
Carriers and grips, inspection and NDT– Matt Allen, Lift Maintenance
Reservation contact person:
Matt Allen, Lift Manager
Phone: 518-251-2411
Email: matt@goremountain.com
Greek Peak – June 6, 2017
Terminal structure, carriages, bullwheels, hydraulics and tension systems - Toby Bonham, Mountain Manager
Reservation contact person:
Toby Bonham
Phone: 800-955-2754 Ext 6202
Email: tbonham@greekpeakmtnresort.com
Holiday Valley – June 27, 2017
Sheave assemblies, towers and line equipment - Jim Curtis, Lift Manager
Reservation contact person:
Donna Hallick - Administrative Assistant
Phone: 716- 699-3908
Email: dhallick@holidayvalley.com
Hunter – July 11, 2017
Drive controls, safety circuits and basic electric – Dave Gulini & Bob Abrahamsen, Lift Manager
Reservation contact person:
Bob Abrahamsen
Phone: 518-263-4223 ext. 2280
Email: babrahamsen@huntermtn.com
Woods Valley – July 25, 2017
Prime movers, evacuation drives and brake systems –Lift Manager Keith Ouderkirk.
Reservation contact person:
Tim Woods - General Manager
Phone: 315-827-4721 (Leave your reservation information on the answering machine)
Email: Tim@woodsvalleyskiarea.com
Bristol Mountain – August 15, 2017
How to conduct a dynamic load test – Troy Woodard, Lift Manager
Reservation contact person:
Marsha Cotteleer
Phone: 585-374-1129
Email: mcotteleer@bristolmt.com
2017 ISKINY-PSAA EXPO, September 18-20 at Camelback Resort in Tannersville, Pa.
Class and date to be determined