SAM Magazine—Lakewood, Colo., July 21, 2017—Wells Fargo has entered into an agreement with USI Insurance Services to sell Wells Fargo Insurance Services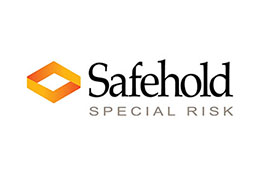 (WFIS), inclusive of the Safehold Special Risk program business. Terms of the transaction were not disclosed.
"USI Insurance Services Group is a very reputable national firm and is a great fit for both Wells Fargo Insurance and Safehold Special Risk," said William J Curtis, Safehold senior vice president, national sales resort and recreation. USI is headquartered in New York, and is one of the largest privately held insurance brokerage firms in the U.S.
"By joining USI, an industry leader, the extremely talented team of WFIS insurance professionals will be able to continue to provide customers with products and services that best meet their insurance and risk management needs," said Perry Pelos, head of Wells Fargo Wholesale Banking.
Wells Fargo expects the sale will close in the fourth quarter of this year, after securing all necessary regulatory approvals.
"We have been assured that Safehold Special Risk will continue to operate as an autonomous entity, and we want to assure you that there are, and will be, no changes to your existing policies and coverages," Curtis said in an email to clients. "In addition there will be no changes to the way we work with you."