SAM Magazine—Boyne Falls, Mich., Aug. 31, 2017—Boyne Resorts has appointed John McGregor, current senior vice president of mountain operations, as the new senior vice president and chief operating officer of the company's day resorts, and Rick Kelley, current president and general manager of Loon Mountain, N.H., as senior vice president of mountain operations for the company. Additionally, Jay Scambio, the company's director of mountain sports development, becomes president and general manager at Loon Mountain.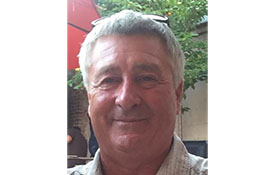 John McGregor
As senior VP and COO, McGregor adds Brighton Resort in Utah and Loon to his responsibilities, which also include Cypress Mountain, Vancouver, B.C., Gatlinburg Sky Lift, Tenn., and The Summit at Snoqualmie, Wash. He will continue to oversee ski operations at Big Sky Resort, Mont., and maintain a leadership role in ski-related capital improvement plans across Boyne's resort network.
McGregor's career with Boyne Resorts spans more than 40 years. He started out working on sewer and water system installations at Boyne Highlands, Mich., and rose to become general manager there from 1986 to 2006. He has been senior vice president of mountain operations since 2006.
"As we continue to chart sales growth and invest in the facilities, programs, and most importantly, our people that drive these sales, I'm really enthusiastic about this opportunity to expand my leadership," said McGregor. "I'm also looking forward to having Rick's expertise and involvement as he takes on mountain operations, along with the incredible summer and adventure sports we offer at our day and destination resorts."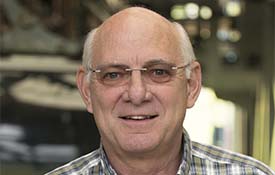 Rick Kelley
Kelley also has 40 years of experience in the ski industry. He began as a snowmaker at Loon in 1977, and progressed through a variety of positions before ascending to president and GM in 1998. He joined the Boyne Resorts team in 2007 when Boyne assumed management of Loon. As GM, he has guided resort projects totaling more than $25 million, including installation of four chairlifts, snowmaking and terrain expansion, and the addition of many on-mountain activities and features for summer and fall.
His new role involves ski and mountain operations oversight across most of the company's locations—Loon, Boyne Highlands and Boyne Mountain, Mich., Brighton, Cypress, Sugarloaf and Sunday River, Maine, and The Summit at Snoqualmie. Kelley has served as a member of the National Ski Areas Association's (NSAA) board of directors and as past president of Ski New Hampshire.
"Understanding and identifying the unique opportunities at our ski and summer operations across the network will undoubtedly be a fun challenge," said Kelley. "While I have mixed emotions about stepping away from daily operations at Loon, I am proud knowing that the team's understanding and delivery of excellence will be a great support for Jay."
Jay Scambio
Scambio began his career in the ski industry in 1998, when he joined the Loon team as a snowboarding coach while attending Plymouth State College. After earning a degree in 2002, he stepped into the role of terrain park manager at Loon. Following Boyne Resorts' acquisition of Loon Mountain operations, Scambio was promoted to direct terrain park development for all of the company's resorts. In 2015, he was named director of mountain sports development. He has served on numerous NSAA and American Society for Testing and Materials committees and brings a wealth of innovative thought to industry-wide discussions and initiatives.
"Elevating the roles of John and Rick is emblematic of our company's focus on thoughtful succession planning, and we're fortunate to have their leadership talent," said Boyne Resorts president and CEO, Stephen Kircher. "Our readiness to promote Jay to a general manager position is a direct result of our commitment to develop great people. He is tops among a group of tremendous next generation leadership that we are proud to be cultivating, and will help us move ahead even further in upcoming seasons and decades."