SAM Magazine—San Francisco, Calif., Nov. 1, 2017—The California Ski Industry Association (Ski California) today introduced its "Mountain Safety Guide," a compendium resource for guests to help them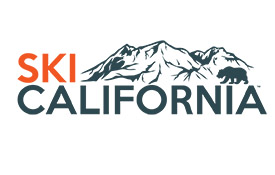 make good decisions on the mountain and enjoy a safe experience. The printed version is a trail map-size guide that will be available at many of the association's member resorts. It is also available online in digital format.
The guide includes existing safety education campaigns, such as NSAA's "Skier Responsibility Code" and "Park Smart." Additional safety tips and advice are separated into six categories: before you ski or ride, on the slopes, avalanche awareness, deep snow safety, trail signage, and lift safety.
"All resorts make safety an essential priority, and they are committed to addressing safety every day in their operations," said Michael Reitzell, Ski California president. "I think the Mountain Safety Guide sends a powerful message because this is the first time our resorts have come together with one all-encompassing educational platform. This guide is designed to help the millions of guests be our resorts' partners in safety."
To help promote the Guide, Ski California has prepared a series of public service videos featuring Olympic gold medalist Maddie Bowman and professional snowboarder and founder of Protect Our Winters (POW) Jeremy Jones. The PSAs are separated into three categories: safety education for children and their parents; being "Park SMART" in terrain parks; and specific guidance for new skiers.
"Skiing and snowboarding are fun and exciting outdoor sports, but like any sport they have inherent risks," said Amy Ohran, president and GM of Boreal Mountain Resort, and 2017 SAMMY Award winner. "Because of these risks, we need to remind the veterans and introduce the newcomers to our sport about their responsibilities—like being aware of your surroundings, the conditions, and your ability.
"We want our guests to leave the mountain with a great experience, and one way to do that is knowing the risks and understanding how to be safe, smart, and in control," she said. Ohran added that the method in which each resort educates guests about the content of the guide depends on the typical composition of the resorts' guests. For instance, she said, Boreal has a younger audience, so its messaging may include more social media and use of prominent athletes to get the word out.
Reitzell said that the process to develop this campaign began before last season, and not in response to last season's prolific snowfall—and potential safety hazards. He said many parties helped support and inform the effort, including the Association of Professional Patrollers, the National Ski Patrol, the National Ski Areas Association, the U.S. Forest Service, the American Association of Snowboard Instructors, the Professional Ski Instructors of America, the Sierra Avalanche Center, and the High Fives Foundation.
The guide is printed on Stone Paper, an eco-friendly medium made of reclaimed stone that consumes no trees or water in the manufacturing process. It is also waterproof and tear-resistant, making it suitable for long-term use in the mountain environment.
Check out the digital version of the Mountain Safety Guide.