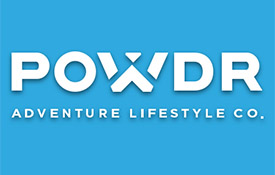 SAM Magazine—Seattle, Wash., Nov. 10, 2017—REI and POWDR have formed a strategic partnership that kicks off mid-November with new adventure lifestyle programs and events at Copper Mountain and Eldora, Colo. Full programming will begin by the holiday season.

"Inspiring people through authentic local adventure is behind everything we do, and it's the driving force behind our partnership with REI," said Wade Martin, chief revenue officer at POWDR. "From REI's Opt Outside campaign to its programs designed to get everyone outdoors, our missions similarly aim to deliver memorable experiences that enhance people's lives. We welcome REI members from Colorado and beyond to Copper and Eldora, and look forward to offering all guests new ways to enjoy the outdoors through our ongoing partnership."

During the winter, REI Outdoor School guides will lead experiences such as snowshoeing, fat biking, and winter hikes, and social outings such as mountain mixology. In summer, participants will be able to mountain bike, learn wilderness medicine, camp, and hike. At Copper Mountain, an REI Adventure Station located in Center Village's Camp Hale Outfitters will act as a basecamp with local REI experts available to educate, inspire, and assist with registration. REI will also offer group campouts and vendor demo events at the resorts; the first of these will be a Burton snowboard demo at Eldora on Dec. 9.

The partnership marks REI's first on-mountain presence, and will allow the company to bring its experiences and education programs across Summit and Boulder counties, said Rebecca Bear, REI outdoor programs and experiences director. "Copper and Eldora receive millions of visitors. We're looking forward to providing unique outdoor experiences for both seasoned adventurers and people new to the outdoors at two of Colorado's most beautiful resorts."