Due to the holidays, we did not compile a December "Snow People," so here are some highlights of industry members who were on the move in the fall. Do you have some new appointments you want to share? Send the news to dave@saminfo.com.
Aspen Skiing Co. Restructuring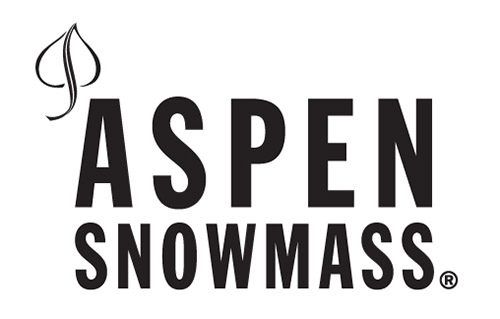 In late October, Aspen Skiing Co. president and CEO Mike Kaplan restructured the senior management team at SkiCo. Katie Ertl has become senior vice president of mountain operations. She now oversees mountain operations at Aspen Mountain, Aspen Highlands, Snowmass and Buttermilk. She previously oversaw the ski and snowboard schools at all four mountains.
John Rigney is now senior vice president, responsible for the event and strategic operations alliances team, mountain food and beverage, rental, and retail divisions. Lynda Edwards was elevated to vice president of mountain food and beverage.
Rich Burkley, former head of mountain operations, now leads a new group as senior vice president, strategy and business development.
Matt Jones, previously the SkiCo chief financial officer, is now CFO and senior VP, leading the effort in marketing and technology development. Jones' team includes Christian Knapp, who became chief marketing officer; Kristi Kavanaugh, who is now the vice president of sales; and John Lilley, now the chief information officer.
Rana Dershowitz was named chief legal officer and senior vice president, real estate. David Clark has assumed the title of vice president and associate general counsel. And Auden Schendler was named senior vice president, responsible for all SkiCo purchasing.
Squaw Valley Alpine Meadows Promotions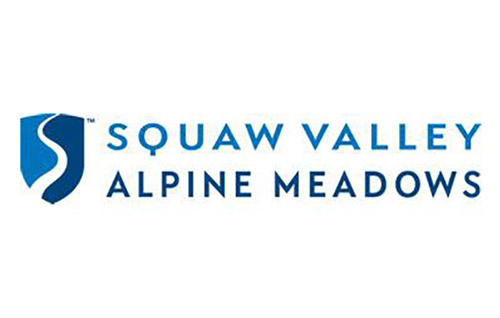 Industry veteran Dee Byrne was elevated to the role of vice resident of skier services for Squaw Valley Alpine Meadows, overseeing ski and snowboard school, ski teams, resort activities sales and service (RASS), and hosts. Byrne had served as the director of snowsports and race program at Squaw/Alpine since 2011.
"I am very proud of the foundation that Dee has built with our teams and ski and ride school programs, and I have great confidence in what she will achieve overseeing our larger group of skier services," said Andy Wirth, president and COO of Squaw Valley Ski Holdings. "Dee is wholly committed to the experience of the guest and is a key member of our executive team. She has a keen eye for the important details and has successfully positioned our snowsports programs as some of the best in North America."
During her 43-year career, Byrne has worked for several major resorts, including Coronet Peak, NZ, Beaver Creek, Vail, and Aspen/Snowmass, Colo. She holds a PSIA Level III Certification, served two terms on the PSIA National Alpine Demonstration Team, and six years on the PSIA National Education Advisory Council.
El Furtney was named managing director of the Squaw Valley Alpine Meadows Ski & Snowboard School, handling all ski and snowboard school operations across both mountains, including Squaw and Alpine Kids and adult group, private and guided experiences. Furtney has 28 years of experience with the Squaw Valley Alpine Meadows Ski & Snowboard School.
"El is a tremendously talented instructor and leader. I'm excited for her take on this role and continue to develop our team and our legacy of great teaching," said Byrne.
Furtney holds a PSIA Level III certification. As an active examiner and clinician with PSIA's Western Division, she trains and certifies instructors from across California and Nevada.
Lookout Pass, Idaho, New Management
Several changes have been made to the Lookout Pass management team. Brian Bressel is now the resort's general manager. Previously, Bressel spent several years working his way up the management chain at Sierra Summit Mountain Resort (now China Peak) in California, ultimately becoming its general manager. Before coming to Lookout Pass, he was the GM at Sunrise Park Ski Area in Arizona for more than three years.
Matt Sawyer was chosen to be the resort's new marketing director. Sawyer was the director of marketing and sales at Ski Butternut, Mass., for more than 19 years. His industry experience began at Seven Springs, Pa., ski school; he then became director of marketing and sales at Whitetail, Pa.
Gary Forrest is the resort's new snow sports director, and Ward Dorrity is the new IT director.
The Millers, North East Action Sports, LLC.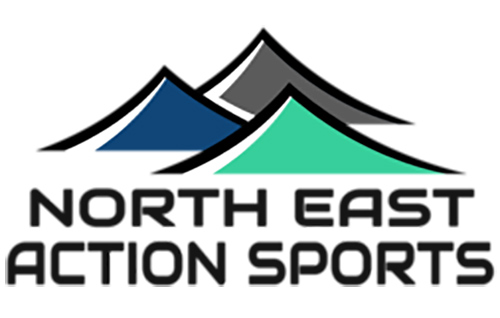 Steve and Annette Miller have been at the helm of the tour operator company New England Action Sports for nearly 40 years, providing affordable bus trips to ski areas throughout the region. They have decided to retire and close NEAS so they can relax and actually go skiing during the season. Their daughters Debbie and Sheri have opened a new company, North East Action Sports, providing more destinations, upgraded services, and a new online ordering experience.
The new company will be providing ski and sport enthusiasts from New York and New England the opportunity to travel in comfort and ski/board at any mountain destination throughout the Northeast. The company will also provide travel/tour ski options for families and groups to New England, Western U.S., and European ski destinations.
Ryan McBride, K2 Skis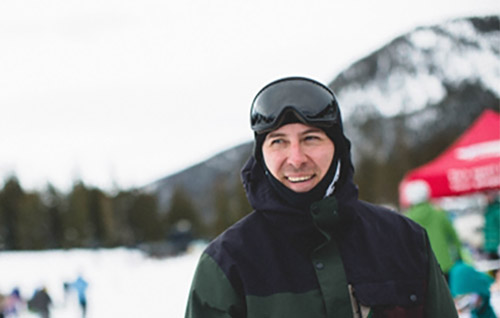 K2 Skis has elevated Ryan McBride to lead the brand's U.S. sales. McBride has been with the company for 10 years, running sales for Line Skis and Full Tilt Boots for the last five years. In his new role, he will focus on strengthening retail partnerships and discovering new ways to steer consumers to K2 retailers, which is a vital responsibility since the company is not selling hard goods directly through K2 brand websites for the 2017-18 season. In addition to supporting K2 retailers, McBride will manage independent sales reps, provide sales forecasts and marketing initiatives, and serve as the primary sales voice for global brand direction and product development.
"We are thrilled to have Ryan join our crew and promote sales growth," stated Valerie Long, K2 Skis Marketing Manager. "His enthusiasm is contagious, and his knowledge of our brand and industry as a whole will serve as an internal driving force."
McBride said, "Working my way from intern and customer service, to marketing and ultimately sales, I know the range of work that goes into running the brand smoothly. I recognize the importance of acknowledging every role as much as possible."

Angelo "Zop" Zopolos, Mt. Baker Ski Area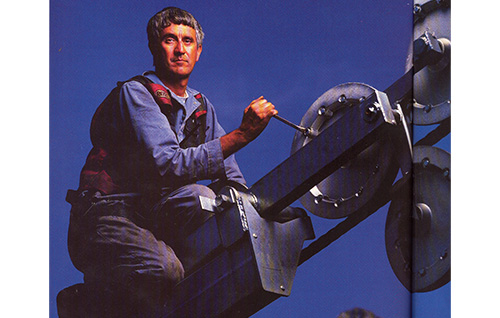 After 50 years in the ski business, and 43 years at Mt. Baker Ski Area, chairlift guru Angelo Zopolos (Zop) has retired. When Zop first arrived at Mt. Baker in 1974, he was part of the grooming crew and drove Tucker snowcats. From 1975 to 1987 he was also part of the avalanche control team. In 1987, Zop became the fulltime lift department manager, a position he held for 30 years.
Prior to Mt. Baker, Zop worked at White Pass Ski Area and various areas in Colorado. He has been involved with the construction of approximately 20 chairlifts at numerous locations throughout the U.S., including eight new fixed grip constructions or replacements at Mt. Baker.
Over the years, Zop's became the expert in the design of chairlift loading and unloading ramps, and has taught many classes at ski area maintenance schools on the subject. He is also a certified chairlift cable splicer. Zop will remain a consultant for the industry in his retirement.
"On behalf of the crew here at Baker and all our kids, family members, friends and customers that Zop has worked so diligently to safely transport up the hill, we thank him for his careful attention to detail, problem solving, creativity, astute and practical awareness of safety, and perseverance on all those stormy days," said Gwyn Howat, Mt. Baker operations manager. "Zop is truly one of the hands that helped build Mt. Baker, and because of that he has also helped build a legacy here."
Wayne Ragland, SMI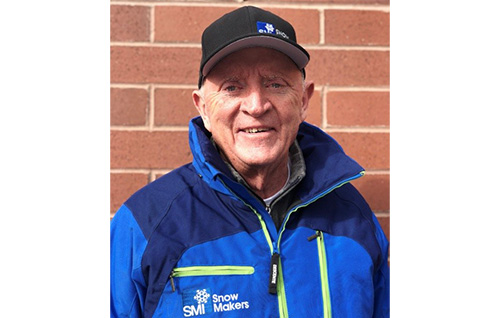 After a 43-year career in the ski industry, SMI Snow Makers' Wayne Ragland will retire in March 2018. Ragland has been with SMI for the last 32 years working in sales and support. Before joining SMI, he ran Park West Resort in Utah, later renamed Canyons and now a part of Park City Mountain Resort.
"I have worked hard helping resorts install energy-efficient snowmaking in the Western U.S. and Canada," said Ragland. "It has been a great career to be with the SMI family for all these years and to work for such a great leader as [SMI president] Joe VanderKelen."
Said VanderKelen, "Wayne has been a rock-solid performer for SMI and always wanted the best for his customers. He made SMI a better company. Thank you, Wayne, for a great career filled with fun and friendships."
Steve (Coco) Fellman is taking over the Rocky Mountain region and will transition into the role over the next few months.
Maggie Holt, Vermont Adaptive Ski & Sports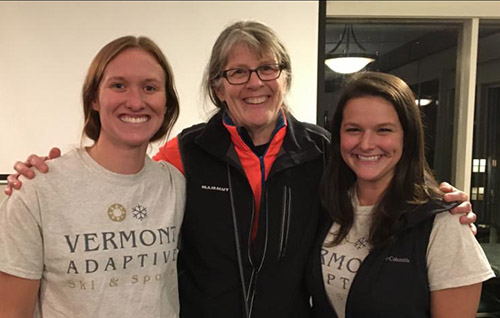 More than 400 highly-trained volunteer instructors and guides make Vermont Adaptive Ski and Sports' mission of empowering individuals with disabilities possible. Out of a dedicated pool of volunteers, program coordinator Kelly Walsh presented Maggie Holt, of Burlington, Vt., with the 2017 Volunteer of the Year award.
The award is a tribute in honor of Jim Hutchinson, a Vermont Adaptive volunteer who left a legacy of empowerment to people of all abilities and commitment towards supporting the organization.
Holt was nominated for her positive attitude, patience and passion for helping people with disabilities. She volunteers her time year round. "Her skills as a Physical Therapist reflect in her ability to assess and teach participants with a variety of physical disabilities," said Maggie Burke, managing director at Vermont Adaptive.
Kingsbury "Bill" Pitcher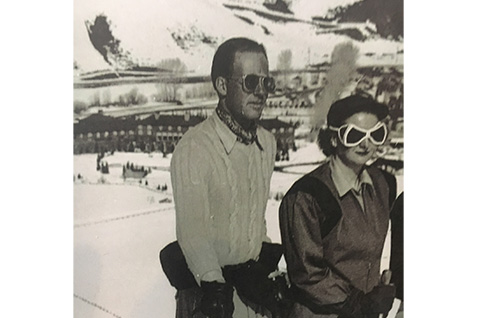 The former owner of Santa Fe Ski Basin, N.M. (now Ski Santa Fe) and Wolf Creek Pass Ski Area, Colo. (now Wolf Creek), Kingsbury Pitcher, aka Bill Pitcher, aka Pitch, died Dec. 28, 2017 in Santa Fe, New Mexico. He was 98.
Pitcher began his ski industry career in 1942, teaching skiing for Freidl Pfeiffer's Ski School in Sun Valley, Idaho. After serving in the U.S. Army Air Corps, he started a flight school in Santa Fe, and in the winter was the manager, rope tow operator, and ski instructor at the Hyde Park ski hill outside of Santa Fe. He later taught skiing at Aspen during the winter before moving there full-time in the mid-'50s.
By the late-'50s, Pitcher started a company called Ski Surveys, through which he advised his clients on lift and trail layout for new ski resorts. This led him to develop the Sierra Blanca ski resort in Ruidoso, N.M., and to move back to Santa Fe, where he lived for the next 57 years. During this time he acquired Santa Fe Ski Basin, and later bought Wolf Creek. The Ski Basin was sold in 1984. Pitcher's family still owns Wolf Creek to this day.
Wendall "Chummy" Broomhall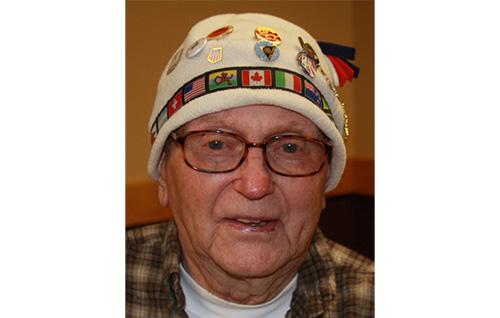 Legendary cross-country skier, Olympian, and World War II veteran Wendall "Chummy" Broomhall died in late December at the Maine Veterans' Home in South Paris. He was 98.
Broomhall competed in cross-country at the 1948 Winter Games in St. Moritz, Switzerland, and in the 1952 Games in Oslo, Norway. In 1960, when the U.S. was hosting the Winter Olympics, he was named the American representative to FIS for cross-country. Broomhall designed the trails for the Olympics in 1960, and again at Lake Placid in 1980, and was chief of competition for both events. In 1960, he became the first to use mechanized equipment to groom trails, a job previously performed by feet and hand-held rakes.
Over the years, he donated about 300 acres and helped lay out the trail system at Black Mountain in Rumford, Maine. Black Mountain's Nordic trail system is one of the premier competition venues in the country, having hosted the U.S. cross-country skiing championships four times since 2003, and is the site for the Chummy Broomhall Cup for Maine colleges.
Broomhall was inducted into the National Ski Hall of Fame in 1981, and was an inaugural member of the Maine Ski Hall of Fame in 2003.
George Krueger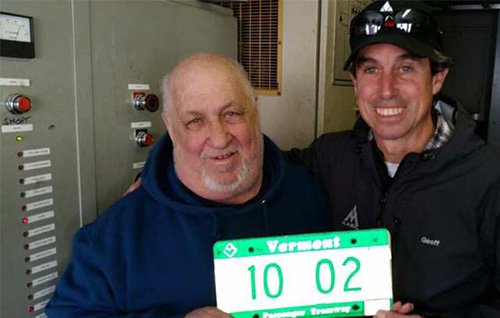 George Krueger, owner of Ski Lifts Unlimited, died Dec. 12, 2017 in Greenville, Maine.
Just after high school in New Jersey, Krueger moved to Vermont and became a ski patroller at Magic Mountain, Vt., where he first got a taste for working on chairlifts when he helped with the installation of Magic's Red Chair in the early '70s. On Magic's website, it says that experience "ignited his long passion for installing and repairing lifts. It wasn't just a job for George. Skiing was life."
During his career, Krueger built lifts for YAN at various remote locations, and also managed the lift maintenance departments at Sun Valley, Idaho, and later at Eldora, Colo. He recently constructed lifts at Camden Snowbowl, Maine, Berkshire East, Mass., Hermitage Club, Vt., and was working on projects back at Magic Mountain (pictured above).
"George Krueger was as pure as they come. A real salt of the earth kind of guy," said Steamboat Resort VP of mountain operations Dave Hunter. "George was a great character that would never shy away from a challenge, he could always find a solution."
Krueger was also an avid diver. Hunter recalls that George was once part of a team that accomplished one of the deepest cave dives on record.
Special thanks to Maynard Russell and Dave Hunter for their remembrances of George.