SAM Magazine—Heavenly, Calif., Jan. 3, 2018—More than 1,100 mountain travel buyers and suppliers from around the world are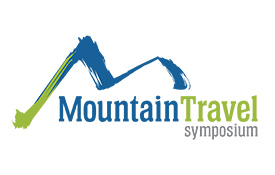 expected to attend this year's Mountain Travel Symposium at Heavenly-South Lake Tahoe, Calif., April 8–14. The week's agenda is packed with A-list speakers, networking opportunities, educational sessions, and business development exchanges.
A highlight of the event is The Forum—two days of general sessions, breakouts, keynotes, one-on-one interviews, and more, all aimed at helping mountain travel marketers and sales pros improve their respective crafts. MTS organizers have hand-picked a variety of speakers and presenters to share their knowledge during The Forum, including Vail Resorts CMO Kirsten Lynch, SIA president Nick Sargent, Squaw Valley Holdings president and CEO Andy Wirth, and Travelzoo VP of marketing Justin Soffer, just to name a few.
Providing a venue to put business on the books is a key part of MTS, and much of that is done during the three exchanges: Trade Exchange, Group Exchange, and Meetings Exchange. All are set up in a "speed dating" format, with quick, pre-arranged face-to-face meetings between buyers and suppliers from all over the world.
Organizers say that MTS is much more than just a typical networking event, which is true, but networking is a major part of what makes MTS so valuable to its attendees. Every day features some sort of social event where mountain travel professionals can get together in a casual setting and build relationships. Whether it's making a few turns on the mountain, enjoying a cocktail during a reception, or partying at a mixer, there is no shortage of networking opportunities.
Registration for Mountain Travel Symposium is open. The price goes up after January 17. For all the information about MTS and to register, visit www.mtntrvl.com.
Ski Area Management is a media sponsor for Mountain Travel Symposium.