SAM Magazine—Denver, January 13, 2018 –Skier visits at the 23 member resorts of Colorado Ski Country USA were down 13 percent compared to last year's mediocre first period visit numbers, for the season through Dec. 31, 2017.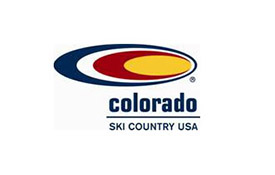 Ski areas across much of the Rocky Mountain region experienced prolonged warm weather patterns in November and December. That contributed to reduced natural snowfall statewide in Colorado.
Following a promising start with double-digit natural snowfall in October, November and the first half of December turned warm and dry. Some areas were slow to ramp up snowmaking operations, in part due to the warm temperatures, and others have limited snowmaking capacity to begin with. Both factored into the slow start.
January snowfall, including double digit totals across the state beginning Jan. 8, has allowed resorts to open additional terrain. With weather forecasts calling for a shift in the weather pattern and snow through January, resorts are hopeful of better days.
"There is still plenty of ski season ahead of us, including the traditionally snowy months of February and March," said CSCUSA president Melanie Mills. "We know skiers and riders are ready to enjoy powder days and additional terrain, and our resorts are ready to meet that pent-up demand."