SAM Magazine—Broomfield, Colo., June 4, 2018—It's been about 15 months since Vail Resorts added a new ski area to its portfolio, and today the company said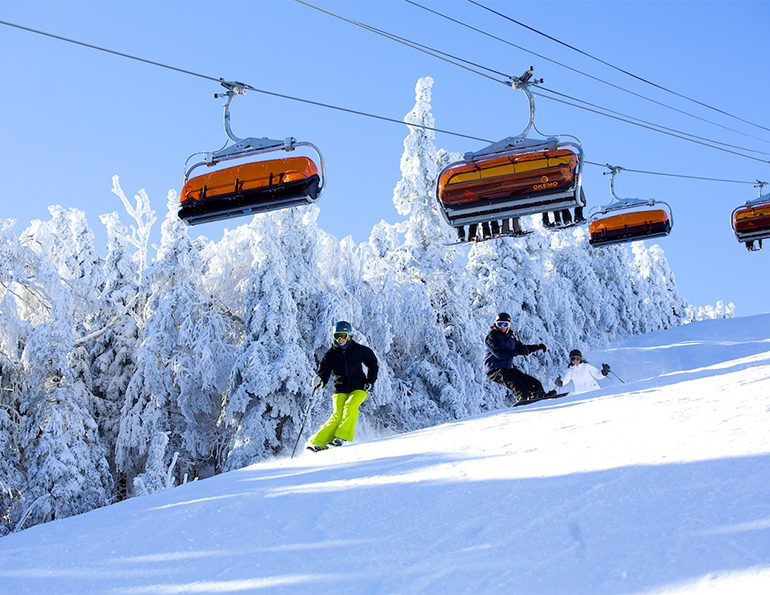 it plans to add four more, with the acquisition of Triple Peaks, LLC, which is the parent company of Okemo, Vt., Mount Sunapee Resort, N.H., and Crested Butte, Colo., plus Stevens Pass, Wash., in a separate transaction. All four properties are currently operated under lease agreements with Ski Resort Holdings, LLC, an affiliate of Oz Real Estate.


The purchase price for Triple Peaks, which also includes its Okemo Valley and Tater Hill golf courses, is $82 million. At closing, Triple Peaks will pay $155 million to pay off the leases that all three winter resorts have with Ski Resort Holdings, with funds provided by Vail Resorts. Stevens Pass is being acquired for $67 million. Both transactions are subject to certain adjustments and certain closing conditions, including regulatory approvals. The transactions are expected to close this summer.

"Together, the acquisitions of Okemo, Mount Sunapee, Crested Butte, and Stevens Pass will significantly enhance the Vail Resorts' network of resort experiences, adding even more variety and choice for all of our pass holders and guests," said Rob Katz, chairman and CEO of Vail Resorts.

After closing of the two transactions, VR plans to invest $35 million over the next two years across the four resorts. The company said annual ongoing capital expenditures are expected to increase by $7 million to support the addition of these four resorts. Together, these acquisitions are expected to generate incremental annual EBITDA in excess of $35 million in Vail Resorts' fiscal year ending July 31, 2019.

"Triple Peaks, LLC and the Mueller family, and Karl Kapuscinski, the tenant and operator of Stevens Pass Resort, have been outstanding operators of these resorts and we have valued our association with them," said Steven Orbuch, founder and president of Oz Real Estate. "We are excited for the opportunities that these transactions create for Vail Resorts and its guests while providing a beneficial outcome for our investors."

"We know our guests and employees will benefit from Vail Resorts' outstanding track record of resort and community investment, environmental stewardship, and employee development," said Tim Mueller, president of Triple Peaks, LLC. "We care deeply about the legacy of these resorts, and have absolute confidence in Vail Resorts to celebrate what makes them so special, while also providing long-term stability for the communities."

Operations at the four resorts for the remainder of the 2018 summer season will continue as usual, as will future winter seasonal hiring. Upon closing, Vail Resorts said it plans to retain the vast majority of each resort's employees and will be working with the local leadership teams in the coming months to determine the right long-term management structure for the resorts.

All four resorts will be included, with no restrictions, on the various Epic Pass products.

Vail Resorts will, subject to approval, assume the state land leases for Okemo Mountain Resort and Mount Sunapee Resort and will obtain new Special Use Permits from the U.S. Forest Service for Crested Butte Mountain Resort and Stevens Pass Resort. The state land lease transfers in Vermont and New Hampshire are subject to administrative review and consent from their respective states.