SAM Magazine—Broomfield, Colo., June 7, 2018—Vail Resorts reported earnings and pass sales increases in its all-important February-April third quarter. Net income grew 41 percent in the quarter, to $256.3 million, boosted by a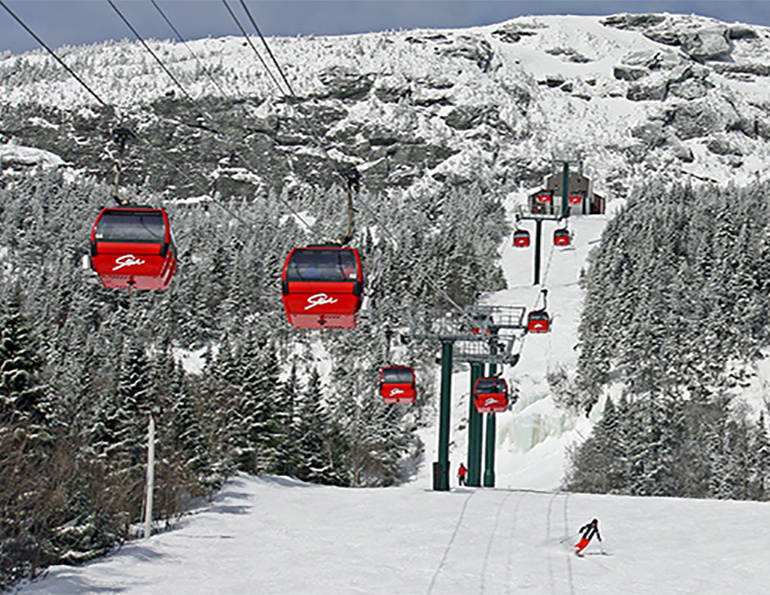 reduction in income taxes as a result of U.S. tax reform and by the addition of Stowe to the VR portfolio for the 2017-18 season. EBITDA grew a smaller 7 percent, from $392 million to $419 million in the quarter.
Regarding the company's outlook for the full year, CEO Rob Katz said, "Given our performance to date this year, we expect that our fiscal 2018 Resort Reported EBITDA will finish the year between $612 million and $622 million, an increase of 3.1 percent to 4.8 percent, compared to the prior year."
Visitation at VR resorts—including Stowe, which was not part of VR for the 2016-17 season—grew 6.4 percent for the third fiscal quarter compared to the prior year period. Whistler Blackcomb also contributed to the rise, as it racked up another season of record results.
For the entire winter season, visits at VR resorts totaled 11, 914,000, up from 11,635,000 in the prior year—a 2.4 percent rise. Lift ticket sales, including passes, for the year totaled $860 million, up from $799 million a year ago, a 7.6 percent increase. The effective ticket price (ticket revenue divided by visits) was $72.19, up from $68.70 a year earlier, a 5 percent jump.
Season pass sales for 2018-19 are a bright spot, up 12 percent in units and approximately 19 percent in revenue through May 29, 2018, excluding sales of the new military passes. That's compared with the prior year period ended May 30, 2017, adjusted to eliminate the impact of foreign currency for Whistler Blackcomb pass sales. "As a result of the strength of our network and the new resort partnerships we entered into, our premium Epic Pass has been the fastest growing product among all of our pass products this year," Katz said.
VR said it also had "significant sales" of its Military Epic pass products, which are priced from $99 to $499.VR will report further on military pass sales during the fall.
"We are pleased with our performance in the quarter and for the full 2017-18 North American ski season, particularly given the challenging weather conditions across the western U.S. for much of the season," Katz said. "Our performance demonstrates the resiliency of our business model, the stability provided by our geographically diverse resort network, and the importance of increased advanced purchase products, including our season passes."