SAM Magazine—Durango, Colo., Aug. 23, 2018—The southwest region's only mountain coaster is making its debut this Saturday, Aug. 25, at Purgatory Resort, Colo. The Inferno Mountain Coaster, built by Aquatic Development Group, is located in the base area and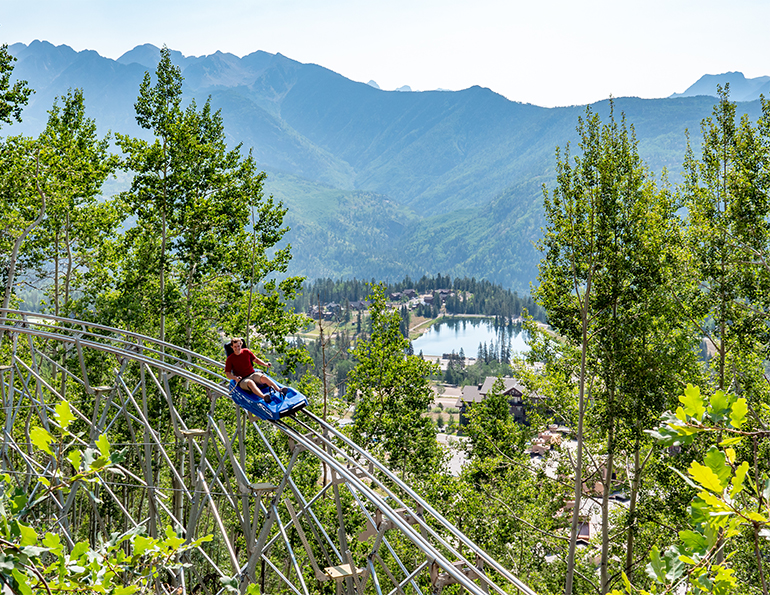 will be a summer and winter attraction at the resort.
The Inferno is 4,000 feet long with a 300-foot vertical drop. The ride includes nine switchbacks and one 360-degree loop. Guests can reach a top speed of 25 miles per hour on a track that rises as high as 40 feet in the air. Guests regulate their own speed with a handbrake.
"The Inferno Mountain Coaster is a fantastic new addition to all the other activities at Purgatory Resort, providing one more reason to visit the resort any time of year," said Purgatory general manager Elizabeth Howe.
Rides are $20 per person, and are also included in Purgatory's Summer Total Adventure Ticket, which provides access to several summer activities at the resort, including a ropes course, bungee trampoline, and more. Guests ages 9 and older (or 52 inches and taller) ride the cart by themselves. Kids 3 to 8 years old must ride with an adult.