SAM Magazine—Lakewood, Colo., Sept. 25, 2018—The National Ski Areas Association (NSAA) has named Adrienne Saia Isaac to the newly formed position of marketing and communications director. Isaac most recently served as marketing and communications manager at Arapahoe Basin, Colo., for the past six years.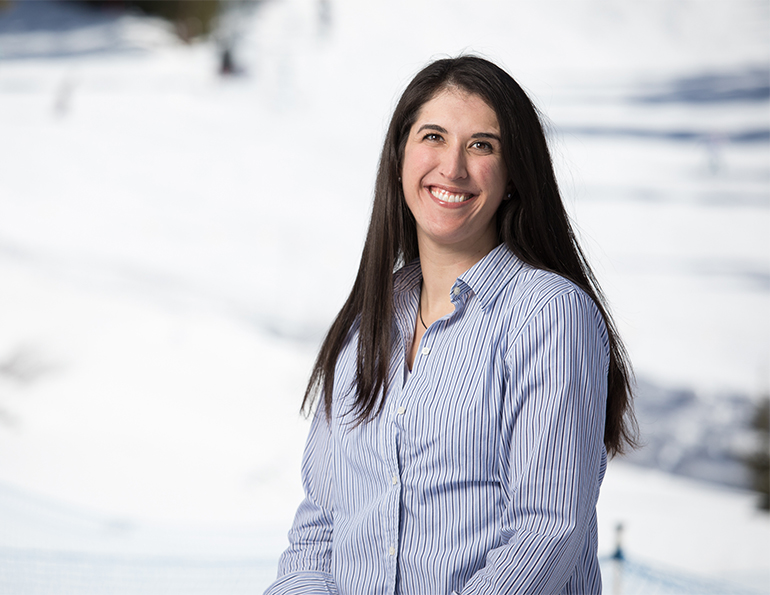 At The Basin, Isaac managed media relations, crisis communications, email marketing, website development, and social media—many of the same focus areas she will have at NSAA. She also has journalism and reporting experience, with work appearing in several publications, including Colorado's Backpacker Magazine, Boulder Weekly, and the Greeley Tribune.
Born in Allentown, Pa., Isaac grew up skiing in the Poconos, first at Big Boulder and later at Blue Mountain Resort. She received a bachelor's degree in history and Russian studies from Hamilton College in Clinton, N.Y., and a master's degree in journalism and media research from the University of Colorado at Boulder.
In her new role, Isaac will help develop strategies for marketing NSAA programs, resources, and events; serve as a media relations resource for member ski areas; and support industry growth initiatives, among other duties, said NSAA president and CEO Kelly Pawlak.
"We look forward to Adrienne joining the team," Pawlak said. "She will be vital not only in our renewed focus on refining and branding NSAA membership programs, but also in our national growth initiatives, which ski areas have asked us to prioritize."
Isaac starts in her new position at the beginning of October. "I'm excited to be part of the NSAA, and to be a resource for both our member resorts and members of the media," said Isaac. "My goals are to help grow participation in snowsports and to help develop and maintain sustainable mountain communities."