SAM Magazine—Lakewood, Colo., Oct. 23, 2018—Professional Ski Instructors of America and the American Association of Snowboard Instructors (PSIA-AASI) has collaborated with Halley O'Brien Productions and Terrain Based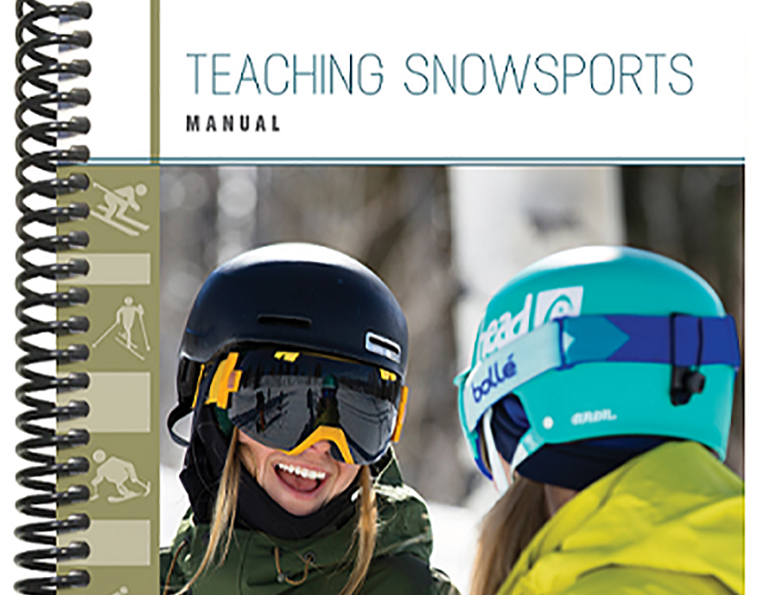 Learning creator SNOW Operating to produce a new three-video series: "How to Ski: A Beginner's Guide." The videos are the first installment in a series of new educational materials aimed at novice skiers and riders.
Each of the first three videos is no more than four minutes long and demonstrates skills such as how to put on your ski boots or perform a sidestep. They feature on-camera personality Halley O'Brien of The Snow Report Show and PSIA National Team Member and SNOW Operating managing director Eric Lipton. The content is available on YouTube and free to the public, so both individuals and resorts can utilize and share the videos.
PSIA-AASI has also newly released the Teaching Snowsports Manual, a multi-discipline resource for instructors and snowsports schools that focuses on the PSIA-AASI Learning Connection. The Learning Connection is a teaching model that separates an instructor's skills into three components: people skills, teaching skills, and technical skills.
The manual is designed to develop communication and intrapersonal skills and explore teaching and learning styles. It is available in both print and digital and can be accessed on a computer or on a smartphone or tablet via the free Snow Pro Library app. Lead author Ellen Post Foster is a former PSIA Team member and a U.S. Ski and Snowboard Hall of Fame inductee; co-lead author Rob Sogard is also a former PSIA Team member and coach (1996-2016).
Report by Katie Brinton