SAM Magazine—Sault Ste. Marie, Ont., Nov. 6, 2018—American company Wisconsin Resorts Inc. purchased Searchmont Resort in Ontario, Canada, from the Sault Ste. Marie Economic Development Corporationon Nov. 1. The $2 million deal includes all land, buildings, and equipment.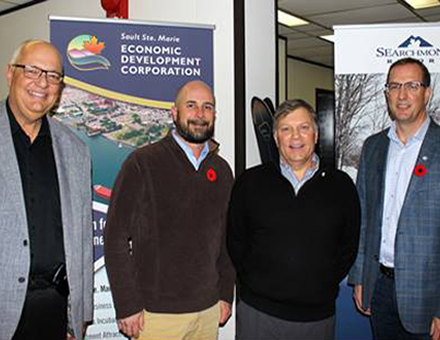 Wisconsin Resorts owns and operates four other ski areas: Alpine Valley, Wis., Pine Knob, Mich., Mt. Holly, Mich., and Bittersweet, Mich. The company is an affiliated entity of JFK Investment Company LLC, a privately owned, Detroit-based firm that specializes in real estate development, asset management, leasing, and consulting. Wisconsin Resorts will operate Searchmont under its newly formed affiliate, Searchmont Holdings Corporation.
The non-profit Searchmont Ski Association has been running the resort for the past decade. In a statement, association president Tyler Epp said, "When we were established as a non-profit organization, our goal was to manage the ski hill until a new owner and operator could be found, and we're happy to see that time has come."
The association oversaw numerous improvements to Searchmont, including hill remediation, snowmaking upgrades, renovations to the main chalet and slopeside villas, the purchase of new grooming machines, and the reopening of the quad chairlift. The work has paid off, it seems—visits were up 27 percent and total revenue was up 22 percent year-over-year in 2017-18.
Wisconsin Resorts has several additional upgrades planned, starting with $750,000 in snowmaking improvements for the 2019-20 season. The company has also invested in beginner learning terrain at its other properties, and plans to do the same at Searchmont. Wisconsin Resorts president Joseph Kosik believes that beginner terrain is fundamental to a successful mountain operation, and Searchmont "is a tough place to learn how to ski," he told The Sault Star. So, next summer, Kosik plans to begin work at Searchmont on a well-defined beginner learning area that will be serviced by a new chairlift. "Hopefully we can get everybody within a 100 km radius to learn to ski," he said.
Report by Katie Brinton