SAM Magazine—Broomfield and Denver, Colo., Nov. 15, 2018—Yesterday was a busy day in the ongoing tit for tat between Alterra Mountain Company's Ikon Pass and Vail Resorts' Epic Pass. Earlier in the day, Alterra added NZSki and its three New Zealand resorts—Coronet Peak, The Remarkables, and Mt. Hutt—and Valle Nevado in Chile as partner destinations on its Ikon Pass. Shortly after, Vail Resorts revealed a new partnership with Les 3 Vallées in France and Skirama Dolomiti in Italy for its Epic Pass.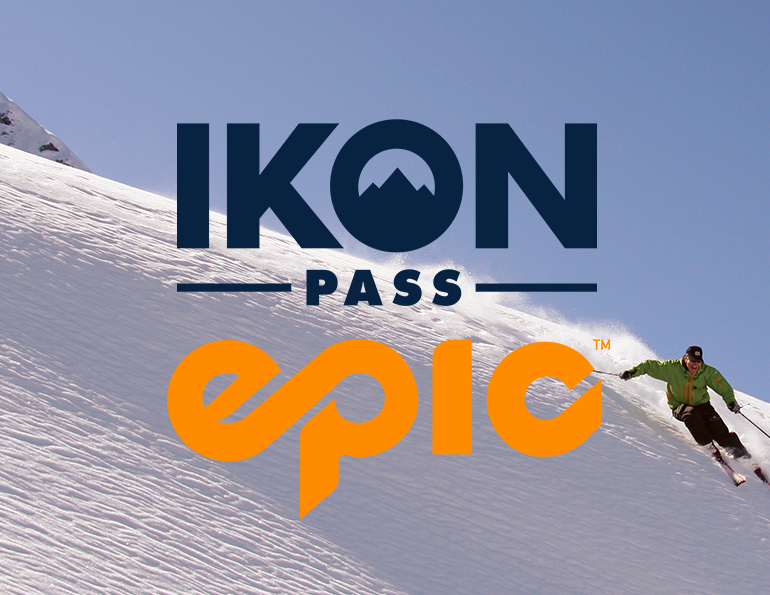 Ikon Pass holders will get a combined seven days of access to the three NZSki resorts, and Ikon Base Pass holders get five combined days in winter 2019. Access to Valle Nevado is seven and five days on each pass, respectively. There are no blackout dates at either destination. The Ikon Pass now includes varying levels of access to 38 destinations located in 12 U.S. states, four Canadian provinces, Australia, Japan, New Zealand, and Chile.
Epic Pass holders get seven combined days of access to Les 3 Vallées —the world's largest connected ski area—and Skirama Dolomiti. With these additions, the Epic Pass provides varying levels of access to 65 mountain destinations located in the United States, Canada, Australia, Japan, France, Switzerland, Italy, and Austria.
This isn't the first time the two companies have seemingly answered each other's moves in surprisingly short order.
Back in early June, VR unveiled plans to acquire Triple Peaks' three resorts—Okemo, Vt., Mount Sunapee, N.H., Crested Butte Mountain Resort, Colo.—and Stevens Pass in Washington. About two weeks later, Alterra entered into an agreement to acquire Solitude in Utah.
Then in early September, less than three weeks after Vail Resorts closed on its acquisition of Stevens Pass, Alterraentered into an agreement to purchase Crystal Mountain Resort, located just three hours south of Stevens.
This most recent coinciding additions of partner resorts to each company's flagship season pass product is further proof neither company has plans to rest on its laurels. It's not a matter of if more resorts will be acquired or partnered with—it's a matter of when.
For Alterra, there appears to be somewhat of a pattern, at least as it relates to resorts that are included on both the Ikon Pass and Mountain Collective. Out of the most recent additions to the Ikon Pass, all but Mt. Hutt are also included on the Mountain Collective Pass, each offering passholders varying levels of access. Sun Valley Resort and Snowbasin—both privately owned by the R. Earl Holding family, owners of Sinclair Oil Corp.—are the only remaining North American resorts that are included on the Mountain Collective but not on the Ikon Pass. Chamonix in France, a "global affiliate" on Mountain Collective, is also not included on Ikon.