SAM Magazine—Dover, Vt., Nov. 14, 2018—The subject of climate change is now more prevalent than ever, flooding our news feeds and airwaves daily. Rarely is the news inspiring or positive, but a recent article on Outside magazine's website bucks that trend of doom and gloom promulgated by so many outlets—including itself—by recognizing 10 ski areas that have made sustainability a priority.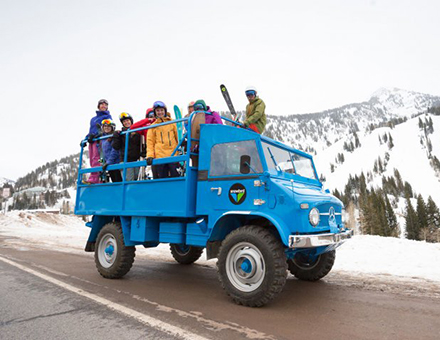 "America's 10 Most Eco-Friendly Ski Resorts" includes several ski areas SAM has featured in the magazine or in Headline News for their innovative efforts aimed at reducing their environmental impact. This has long been an important aspect of our content.

As a trade publication for the mountain resort industry, part of our purpose is to inform and inspire our readers. Investing in sustainability is not only the right thing to do, but it also makes good business sense. That's why SAM has always aimed to highlight those who are doing it right, and it's refreshing to see a consumer publication like Outside do the same.

Some of this year's coverage of ski areas included on the Outside list:

Headline News, June 2018: Diamond Peak STOKE Certified

SAM September 2018: Snowbird, "Ride On," by David Meeker
A first look at Snowbird's new rideshare app that rewards guests for using it and keeps score of positive environmental impact.

SAM September 2018: Squaw Valley, "Battery Powered?" by Allen Best
Deep-dive into Squaw's work with its local utility to rely more on renewable energy sources and build a battery-powered microgrid on the mountain.

SAM March 2018: Taos Ski Valley, "Doing Business Sustainably," by Allen Best.
Details Taos' efforts to become the world's first ski resort to become a certified B-Corporation.

Many more ski areas—in addition to the 10 listed by Outside—are doing remarkable things to reduce their carbon footprint and leading the way toward a more sustainable future. Our hope is those efforts will continue to be recognized and celebrated by the media, the government, and guests.

—David Meeker, senior editor, SAM Magazine
Photo courtesy of Snowbird by Matt Crawley.