SAM Magazine—Wildwood, Mo., Nov. 26, 2018—Peak Resorts has completed its $76 million acquisition of Snow Time, Inc., which includes three Pennsylvania ski areas—Liberty Mountain Resort, Whitetail Resort, and Roundtop Mountain Resort. The deal expands Peak Resorts' portfolio to 17 ski areas across the Northeast and Midwest.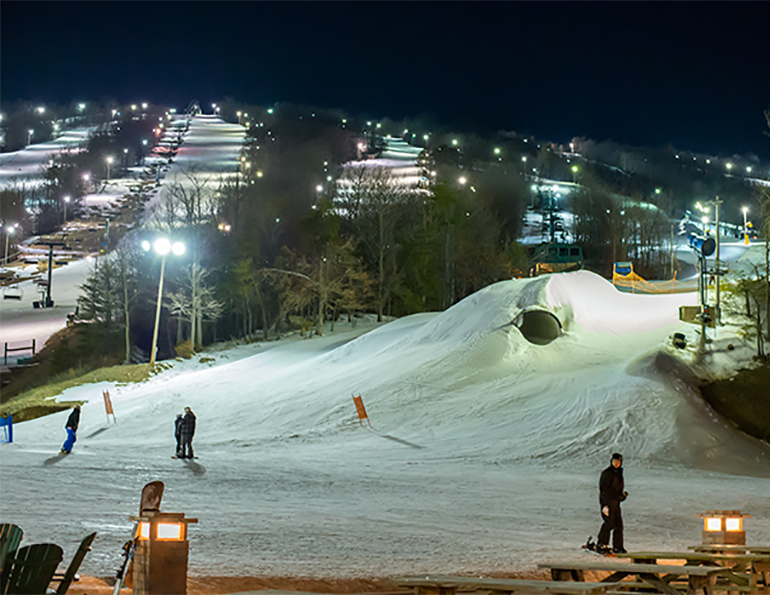 Prior to closing, Peak Resorts offered Snow Time passholders the opportunity to upgrade to a Peak Pass—the company's season pass product that includes access to Peak properties in Pennsylvania, New York, Vermont, and New Hampshire—and 27 percent of Snow Time season passholders did so. As of Oct. 31, Snow Time pass sales were up approximately 20 percent in units and about 19 percent in revenue compared to the prior year.
"The addition of the Snow Time properties to our growing portfolio of Northeast and Midwest operations further expands our reach into the affluent and densely populated Baltimore and Washington D.C. markets and provides our customers in the Northeast with three new complementary and conveniently located mountains where they can ski and ride as well as enjoy a four season resort experience," said Peak Resorts president and CEO Tim Boyd.
Nearly 10 million people live within driving distance of the three Snow Time resorts. The resorts welcomed more than 600,000 visitors combined during the 2017-18 winter season.
Peak Resorts paid approximately $70 million in cash consideration to Snow Time and issued roughly 1.18 million shares of its common stock to Snow Time's shareholders at a price of $5.07 per share, for total consideration of approximately $76 million. Financing for the cash portion includes a $50 million, two-year senior secured term loan from CAP 1 LLC, which will accrue interest at an annual rate of 6.95 percent and carry no prepayment penalty, and $20 million in proceeds from the sale of 20,000 shares of Series A cumulative convertible preferred stock and issuance of accompanying warrants to CAP 1 LLC pursuant to an existing securities purchase agreement.