SAM Magazine—Denver, Colo., Nov. 28, 2018—Patti Duncan has been promoted to lead Snowshoe Mountain, W.Va., as its new president and chief operating officer, effective immediately. She has served as interim president since September after Frank DeBerry left to take over as president and COO of Crystal Mountain, Wash. Both resorts are owned by Alterra Mountain Company.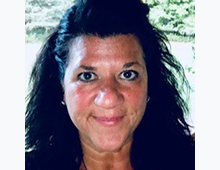 Duncan has been with Snowshoe since 2000, having served in a variety of leadership roles at the resort, including vice president of resort operations and director of retail, rental, outdoor adventure, and spa.
"We are fortunate at Alterra Mountain Company to have a wealth of talent within our 14 destinations and I am confident Patti will continue her excellent work and lead Snowshoe and its staff into the future," said David Perry, president and COO of Alterra. "Patti has proven that she has the skills required to lead teams that deliver outstanding results in an increasingly diverse set of guest-facing areas."
"I've learned a lot over the last 18 years about Snowshoe and our tight-knit community," said Duncan. "I look forward to focusing on strategic planning and growth for Snowshoe while we continue to provide an excellent guest experience, inspire a healthy culture, and deliver outstanding financial results."
Duncan will report directly to Perry. Snowshoe opened for the 2018-19 winter season on Nov. 21, 2018.